Love Lies Bleeding
Don DeLillo
Print Room at the Coronet, Notting Hill Gate
–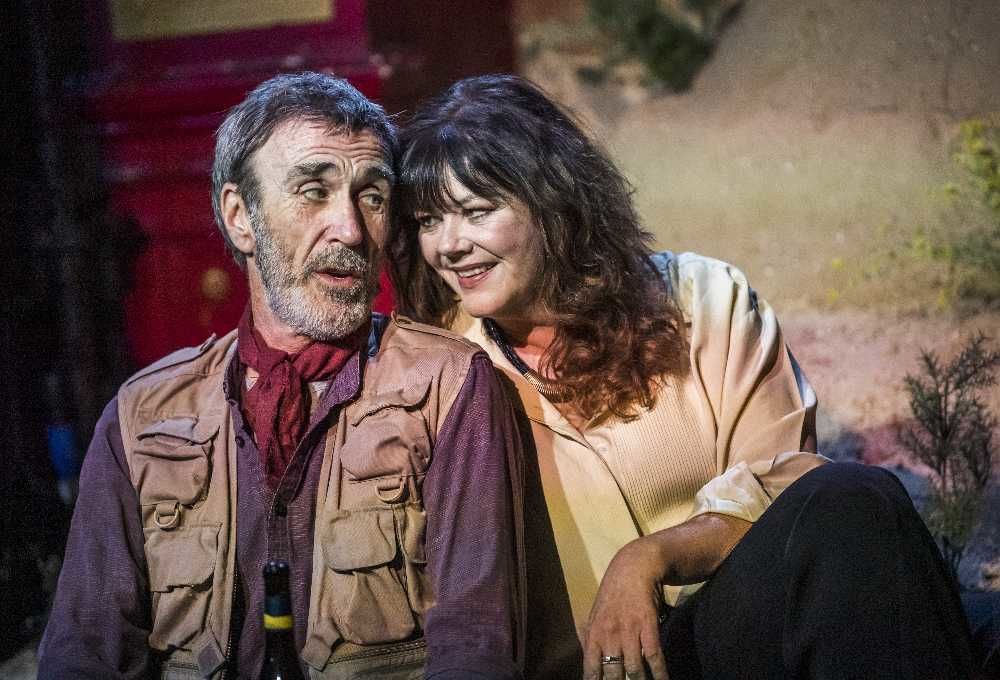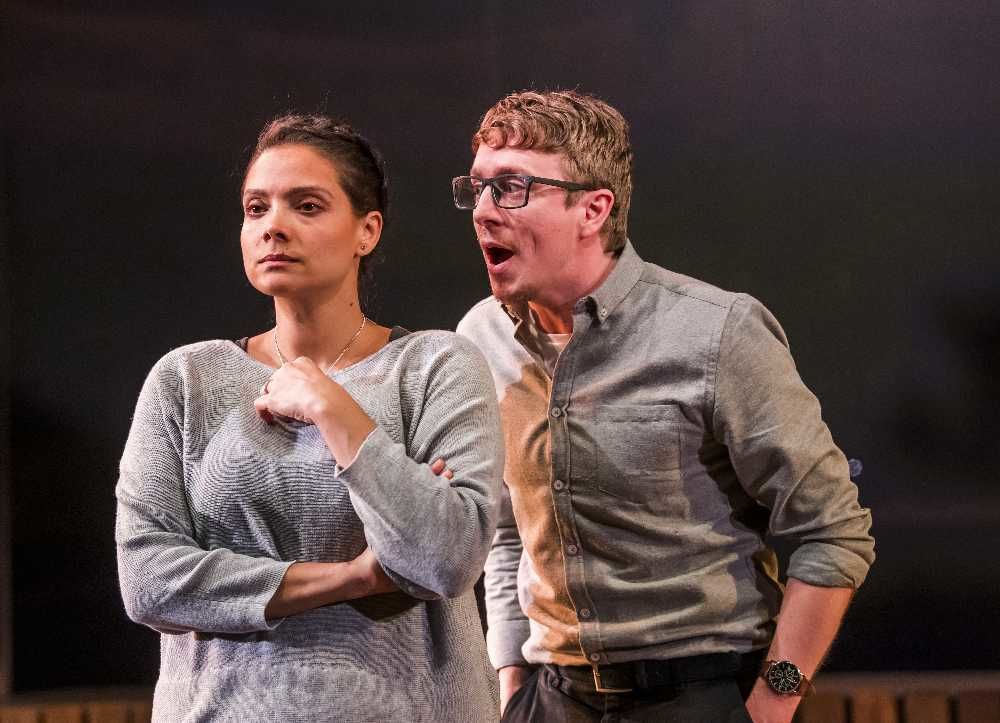 The team at the Print Room, in conjunction with director Jack McNamara, have managed an extraordinary coup in securing the UK première of a 12-year-old play by leading American novelist Don DeLillo.
The creative team have pulled out all the stops on a set that spans the wide stage space, planting a spacious living area in a desert and backing it with what initially looks like a mirror but actually operates two-way to create two separate performing areas.
In the opening moments, the mood is set by Joe McGann's Alex, who tells a rather sinister story from his pre-teen days of travelling with his father on the subway and realising that the man sitting opposite has died.
This creates the kind of resonance of a Chekhov gun, as viewers will discover when they learn that Alex, who is an artist and amateur botanist in his 60s, has spent the last seven months in a persistent vegetative state, seemingly unconsciously happy to survive.
While his current (fourth) wife Lia, played by Clara Indrani, is younger and willing to devote herself to the care of a man whose bodily needs require effortful work while his mind is absent, her wishes generate considerable opposition.
The potent team of Alex's ex-wife Toinette, portrayed by Josie Lawrence, and Jack Wilkinson as his son from an earlier marriage, Sean, join up in a plan to implement a euthanasia solution. Their reasons are somewhat clouded, since inheritance does not appear to be a major motivating force.
Love Lies Bleeding feels very much like the work of a novelist or short story writer trying out a new medium. It is very wordy and lacks dramatic impact, providing greatest value when inner thoughts are vocalised or characters debate Alex's history and the potential to end his life by unnatural means.
Reviewer: Philip Fisher