Love, Love, Love
Mike Bartlett
Lyric Hammersmith
Lyric Hammersmith
–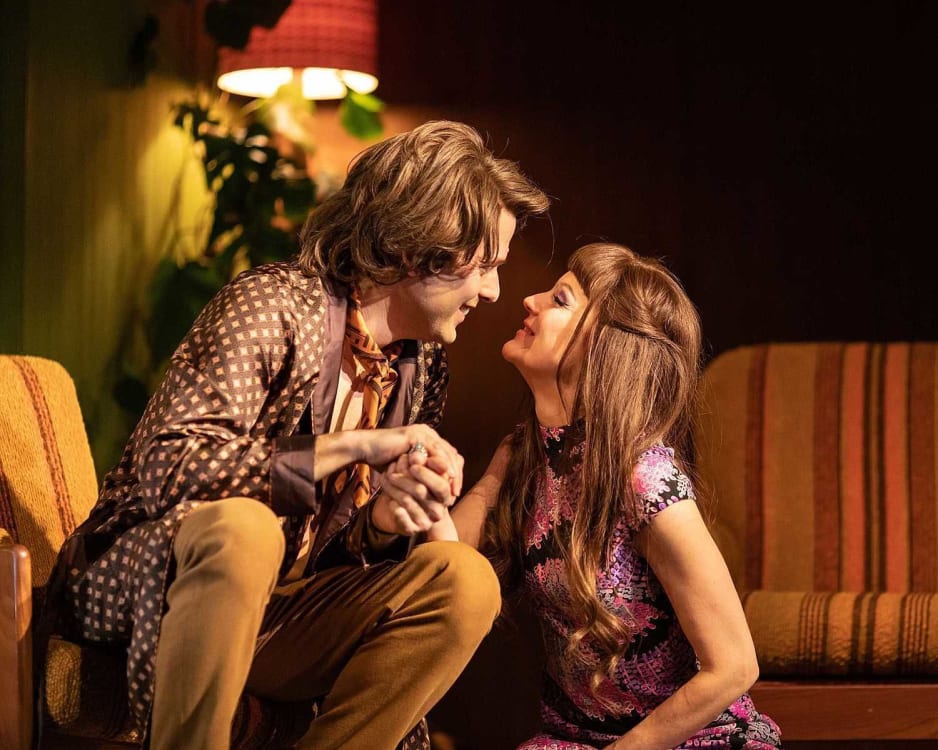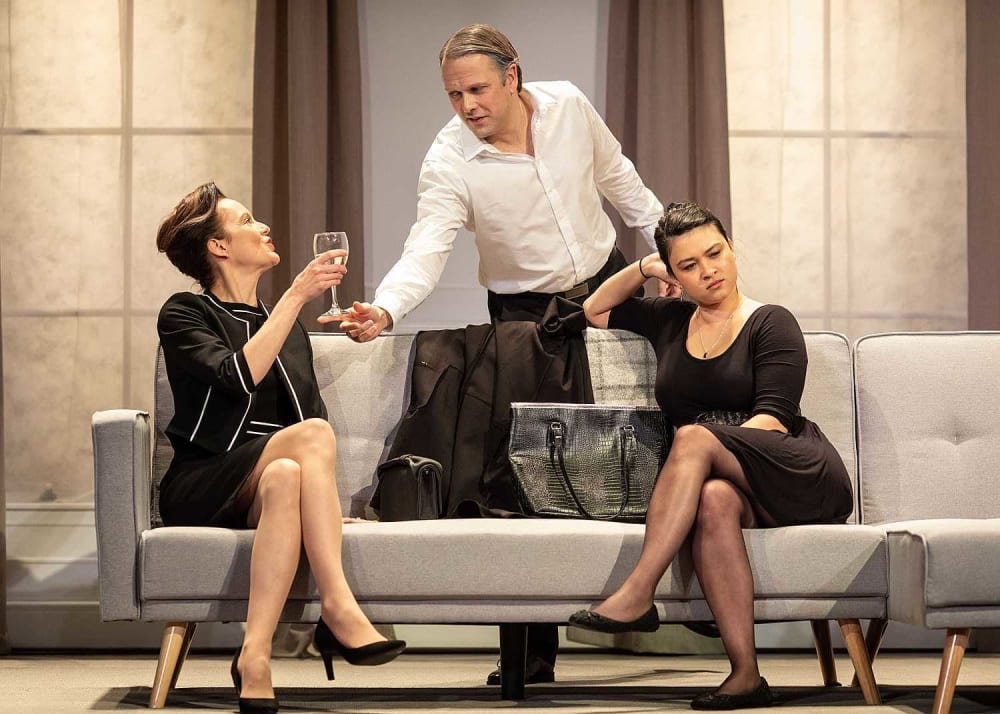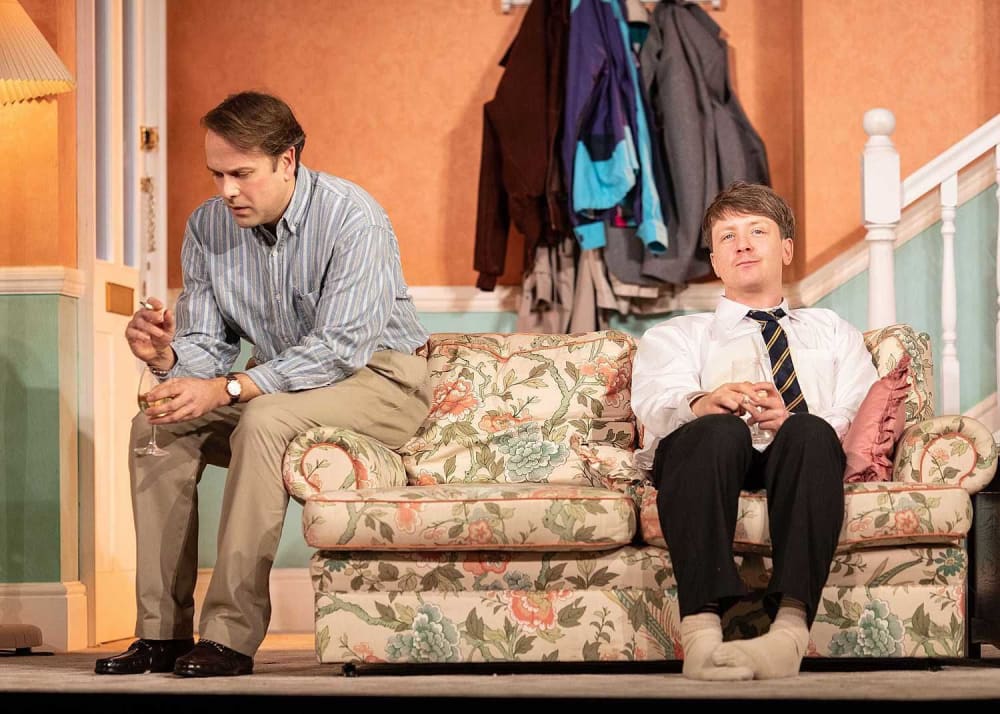 It is a measure of the quality of Mike Bartlett's state of the (austere) nation play that Rachel O'Riordan has chosen to revive it within a decade of the original production.
Back in 2011/12, James Grieve had a cast to die for, including Victoria Hamilton, Ben Miles, Sam Troughton and Claire Foy. Their successors are no slouches either.
Designer Joanna Scotcher has cleverly used a TV set or three to frame the action which crosses three eras, starting with a rounded cathode ray tube in 1967 and building to a widescreen by 2011. Within these, she has created furnishings and costumes that wincingly but accurately convey period.
The opening scene is a perfect depiction of London in the swinging '60s, contrasting two brothers, Nicholas Burns as 19-year-old Kenneth, up at Oxford and only too happy to indulge in sex and drugs and rock 'n' roll, while Patrick Knowles plays Henry, an old stick in the mud who is 23 going on 50.
An uncomfortable relationship hits the rocks on the arrival of Rachael Stirling taking the role of flighty Sandra, theoretically Henry's date but a kindred spirit for his young brother.
Following the first of two intervals, the action flies forward to 1990 at which point Ken and Sandra are married with two troubled teenage children.
Debates about love and marriage are somehow simultaneously sad, accurate and hilarious, as the two adults score points off each other. As a result, their almost ignored children, promising violinist Rose played by Isabella Laughland and Mike Noble's immature Jamie, almost visibly acquire mental scars while being encouraged to pursue their passions by literally careless parents.
The point of the evening only becomes clear as matters advance a further couple of decades. Now, Sandra and Ken are no longer together and have stopped working, instead gleefully making plans for happy retirement.
Following 40 years of hard labour, they barely notice or care about the fates of their children, in particular stressed-out Jamie whose mental age does not seem to have developed since 1990 when he was 14.
However, in a play that is largely about generational difference and lack of understanding, the serious drama occurs when they are confronted by angry, trapped Rose, who is 37, earning a pittance as a musician, living in uncomfortable shared accommodation and cannot see any way out of her predicament.
The question that she validly asked back in 2011, and which seems just as pertinent today, is whether she is on the scrapheap as part of a forgotten generation, while the oldies horde their accumulated wealth swanning around the world and purchasing expensive properties.
Even today, this debate will still raise hackles on both sides. Are the young and soon to be middle-aged entitled to a share of the riches that their parents worked for, should they earn these rights by their own efforts and does the government have a role to play?
The irony that Mike Bartlett is only too keen to point out is that those who had laid-back, egalitarian attitudes as teenagers in the mid-60s inevitably change by the time that they become senior citizens four decades on.
Nicholas Burns and Rachael Stirling do a fine job of ageing from 19 to 63, depicting their unchanging characters perfectly three times over, while Isabella Laughland and Mike Noble provide solid support as the sulky teenagers who become equally sulky adults.
Love, Love, Love is a fine, perceptive play that richly deserves this well-judged revival and will bring nods and smiles of recognition to every audience member, wherever they are placed on the generational scale.
Reviewer: Philip Fisher