Love Me Tender
Music - the songs of Elvis Presley, book by Joe DiPietro
Sunderland Empire
–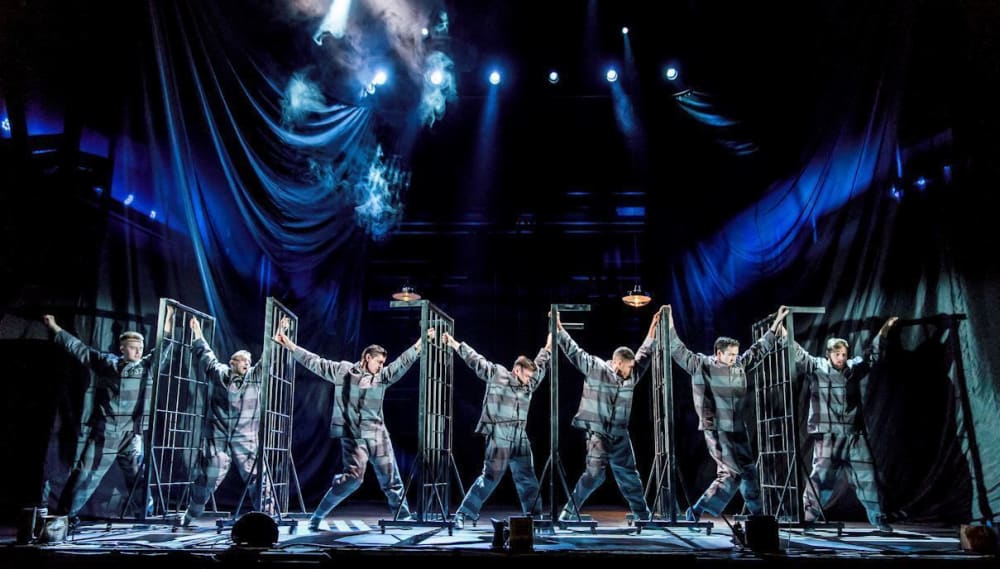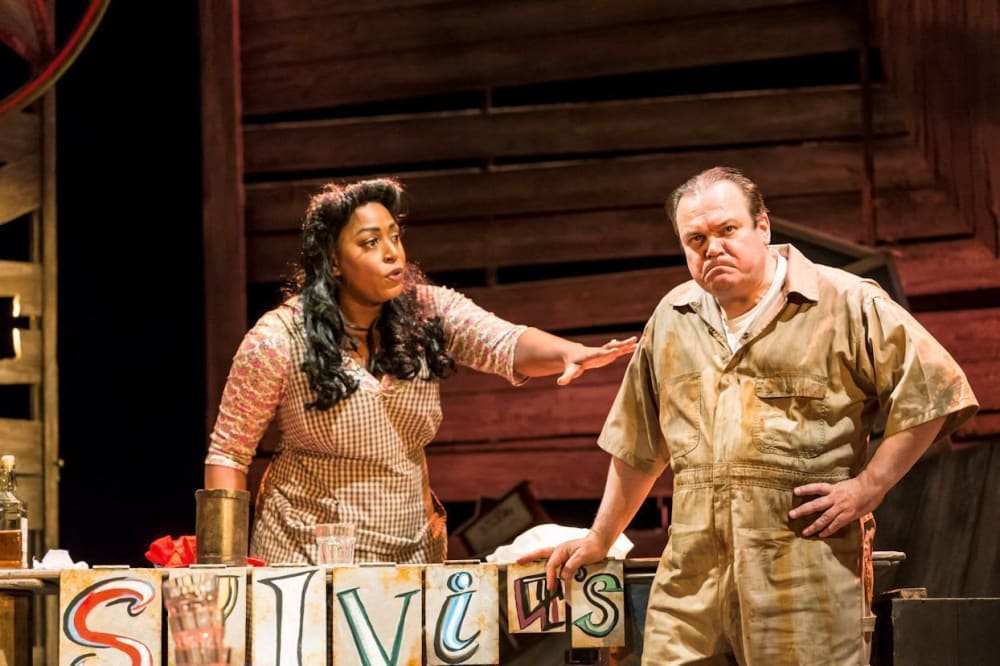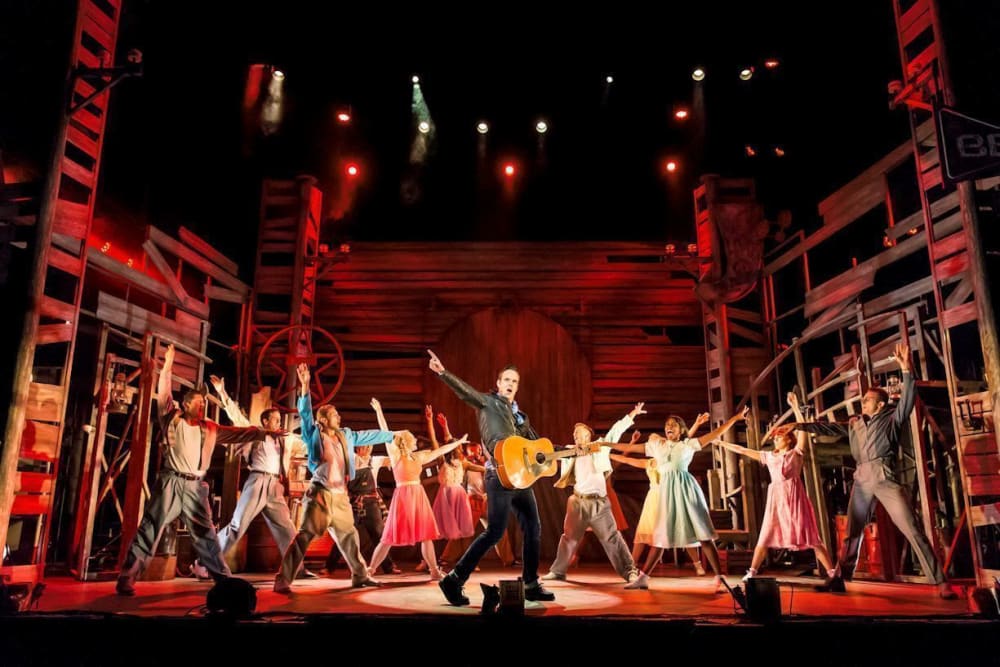 I was not looking forward to seeing Love Me Tender. I try not to find out anything about a new show before reviewing it as I like to approach it uninfluenced by others' comments and opinions, so all I knew about Love Me Tender was that it stars Mica Paris, is a jukebox musical based on Elvis Presley's songs and is set in a small Midwest town into which rides, on his motorbike, a young man who will change everything.
In other words—great music, weak storyline and a Footloose clone. Actually that's not too far out...
The opening sets the tone. Pre-set on the stage is the traditional American jail cell—bars, beds and a toilet off to one side. It's got to be "Jailhouse Rock", obviously. As the time for the show to start approaches, prisoners gradually walk on and…
I'm not going to spoil it but this is "Jailhouse Rock" as you would never have imagined it. The audience roared with laughter and was then delighted by a fine performance of that classic number.
And that sets the tone for the whole evening: Love Me Tender is a send-up of the genre. It's affectionate and not only laugh-out-loud funny but witty too. To be honest, if I'd ignored my usual approach and done a bit of research I'd have learned that the man who wrote the show is Joe DiPietro whose 1996 Off-Broadway show I Love You, You're Perfect, Now Change is also witty, clever and still revived today—and I would actually had looked forward to seeing it!
The wit carries over to the set design (Morgan Large): suspended above the stage is a typical "Welcome to…" notice—in this case to a "small Midwest town you've never heard of…"—which also lists the population (a couple of thousand) and "Horses: 1." Brilliant!
The town's Mayor Matilda Hyde (Sian Reeves), in accordance with the Mamie Eisenhower Decency Act, has outlawed "loud music, public necking, and tight pants", and into this repressed society rides free spirit roustabout Chad (Ben Lewis) who has just been released from prison. He has magic in him—simply by touching them he can repair non-working jukeboxes, which he does in Sylvia's (Mica Paris) bar. A foretaste of what is to come.
And suddenly people start falling in love all over the place but not with the people who love them and we have six couples who are (if I may misappropriate a song title) "All Shook Up".
The songs, all 25 of them, appear at appropriate—or, occasionally, inappropriate—moments, not just moving the story forward bit also making witty and/or ironic comments.
It's fun! The audience loved it, enjoyed the self-mockery of it all, sang along to most of the songs, roared with laughter, ah-ed at the right times, even offered the occasional comment, and rose to their feet at the end.
That's a tribute to DiPietro's writing, to Karen Bruce's excellent direction and choreography, the lighting (James Whiteside), the six-piece band and, of course, as we have already mentioned, Morgan Large's set.
As for the performances, there is almost a surfeit of very talented, triple-threat musical theatre performers in the UK and no one in this cast can be faulted. From Mica Paris with that wonderful powerful voice through to the versatile and energetic ensemble, they are all not just technically spot-on in terms of the song and dance but manage to create characters which teeter on the edge of caricature but never actually step over the line, drawing the audience in with a kind of twinkle in the eye which says we all know we're sending it up, so let's have a bit of a laugh together—and enjoy some good music!
We did!
Reviewer: Peter Lathan