Love 'n' Stuff
Tanika Gupta
Theatre Royal, Stratford East
–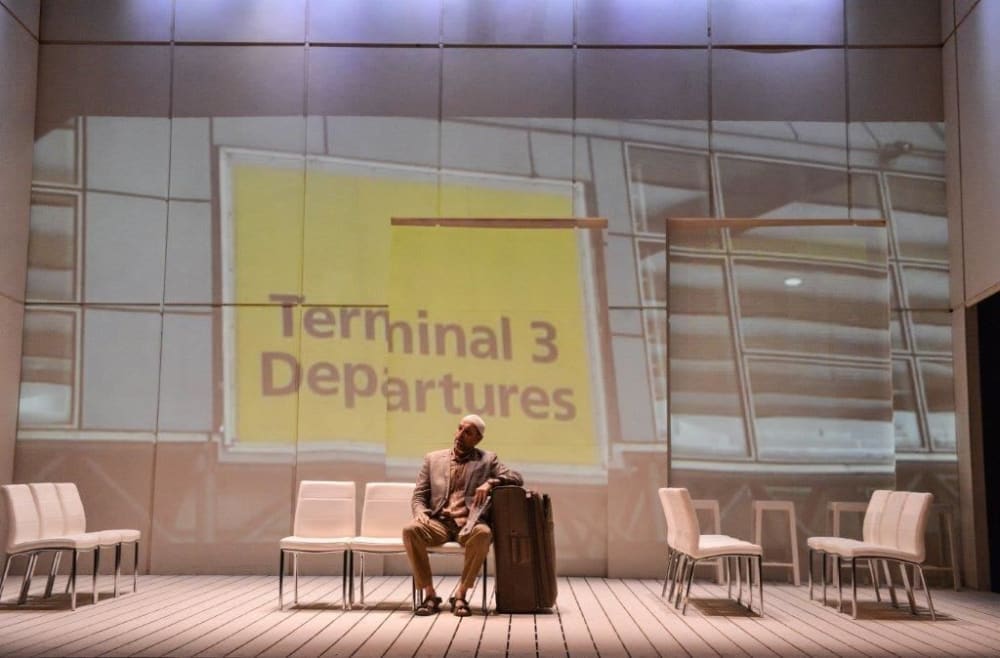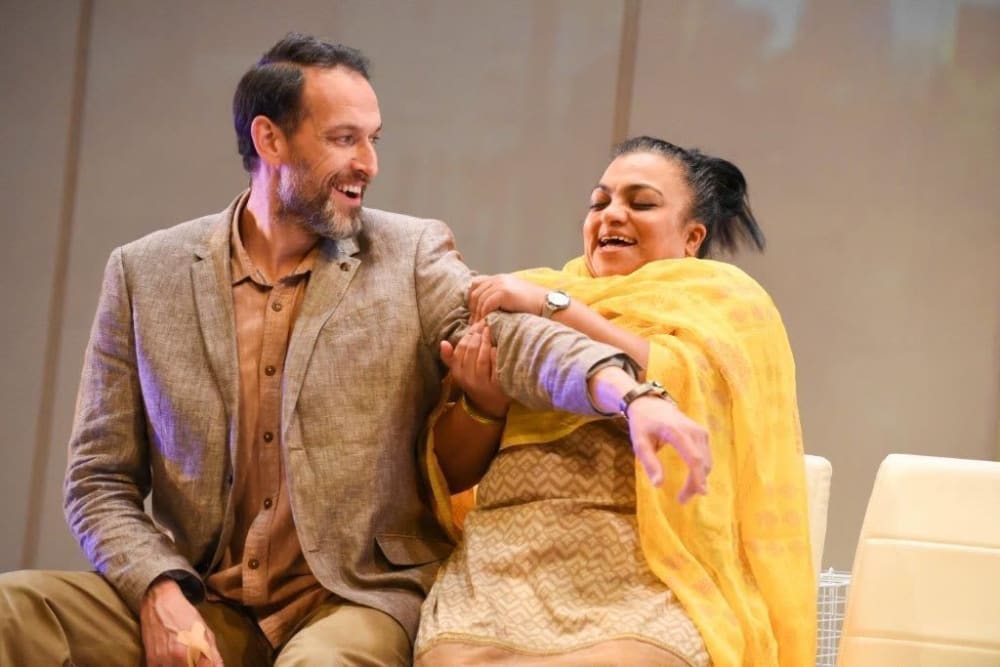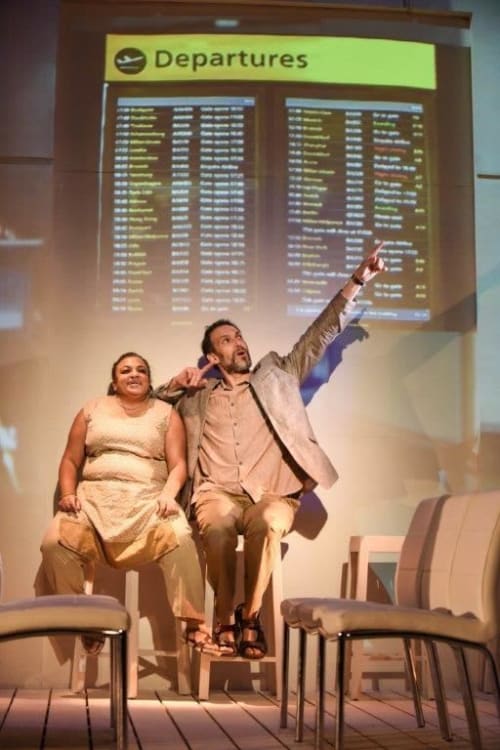 Love 'n' Stuff presents us with an Indian couple called Mansoor and Bindi who live in London. He is Moslem, she Hindu.
Tanika Gupta first created them as characters in her musical Wah! Wah! Girls. As played by Rina Fantani and Tony Jayawardena, they were so popular with audiences that director Kerry Michael commissioned a new play about them, which proved a hit in 2013. Now it's back.
This revival, directed by Kerry Michael with Rina reprising her role of Bindi and Mansoor now played by Nicholas Khan, includes new characters devised in rehearsal by Nicholas but there are only two actors who play all the roles, instantly switching between them, even if that means playing both sides of the same conversation.
Rina may become former Olympic weightlifter northerner Janice, switch to the seductress from next door or a Scots WPC, a perfume counter sales lady, even a teenage white boy aping 'sarf' London Caribbean; Nicholas is also, among others, a posh dad, an Indian tour guide and a gay taekwondo athlete, another Olympian from Tajikistan.
There are a whole lot of other characters too, including two cats, most of them encountered at London airport, but it is Bindi and Mansoor that it is all about. It is 33 years that they've been together but Mansoor is sitting at Heathrow awaiting his flight to India.
He's packed his stuff and left home just leaving Bindi a note to say that he is fed up with England and he's going home. But Bindi has come after him and, since his flight is delayed, and delayed, and delayed yet again, she has caught up with him. Can she and their friends change his mind? Anyway, there are things that he is hiding.
The production is stylishly mounted with a changing montage of projections that support but never overshadow the actors and their multiple characterisations, the transitions between adding another layer of comic effect.
Rina Fantani is an accomplished comic actress who need only glance at the audience to have them laughing, her Bindi teeters on the edge of excess but doesn't tip over it, while Nicholas Khan's more restrained playing of Mansoor adds to the reality of the relationship of this couple who so clearly complement each other.
There is an underlying understanding of how people develop within a different culture, of a marriage without the children they wanted, about trust between partners, but this is absorbed into a non-stop 75 minutes of often hilarious comedy based on keen observation and caustic comment.
Reviewer: Howard Loxton