Love's Labour's Lost
William Shakespeare
Stratford Festival Theatre, Ontario
Stratford Festival Theatre, Ontario
From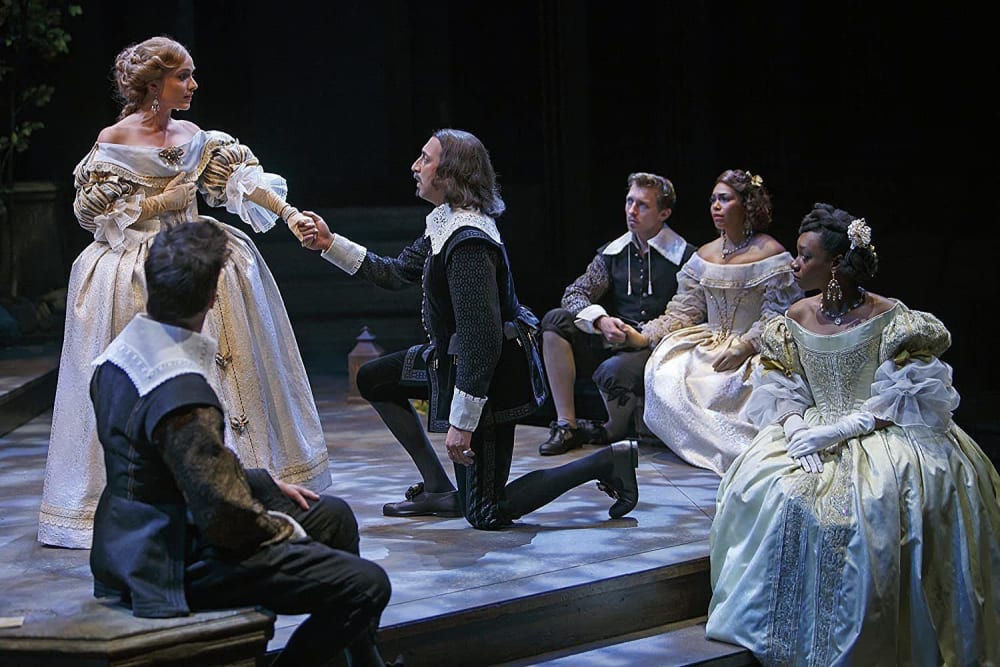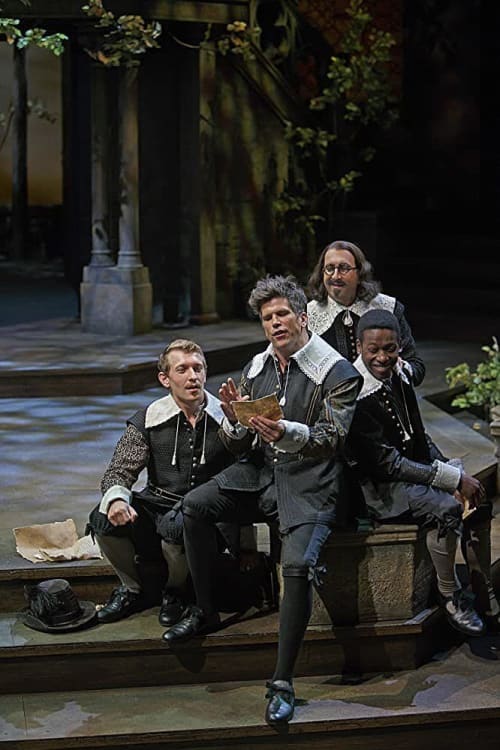 It is hard to believe that even William Shakespeare would wish to argue that this rarely performed comedy is the best that he had to offer but, in the hands of a good director, Love's Labour's Lost can still be highly enjoyable.
The proof lies in this traditional rendering from British director John Caird, the moving force behind two of the finest productions of the last quarter century, the RSC's Nicholas Nickleby and the National Theatre Hamlet starring Simon Russell Beale.
Using traditional dress and the theatre's thrust stage, complete with Globe-like embellishments, designer Patrick Clark sets the scene for a mildly absurdist, rather wordy comedy that relies on the thinnest of plots.
In Navarre, King Ferdinand played by Sanjay Talwar induces three of his courtiers to enter into a pact whereby they agreed to forego contact with women for three years, to fast for one day every week and sleep a mere three hours each night in order to enhance their studies. Reluctantly, they agree.
In no time at all, an invasion by Ruby Joy's Princess of France and, conveniently, an entourage of three lovely ladies, not to mention John Kirkpatrick's ridiculously camp Boyet, sets the cat amongst the pigeons.
For not far short of 2¾ hours, innocent romancing goes on as the quartets of men and women quickly pair off and then woo, while ineffectually pretending that they are doing nothing of the kind.
Predictably, the two personalities, Mike Shara playing Berowne as a rather modern joker for the men's team and Sarah Afful taking the role of his foil, Rosaline, in French colours, provide much of the humour, while the other pairings take back seats.
To complement the central romantic comedy, Shakespeare sets the stage with a series of comedians to appeal to every taste.
The are several excellent groupings. Juan Chioran is delicious as romantic Don Adriano de Amado, a man as ridiculous as this hairstyle. He gets great support from Gabriel Long, only around 12 years old at the time but a consummate performer, wittily playing the part of Moth.
The Don is sweet on flighty Jaqenetta, Jennifer Mogbock, but so is bold, irreverent Costard, Josue Laboucane.
Last but not least, there is a trio of male misfits, Holofernes, Nathaniel and the aptly named Dull (Tom Rooney, Brian Tree and Brad Rudy), each successfully offering humour in their own unique fashion.
What might otherwise be an intermittently very funny evening is significantly enhanced by the directorial skills of John Caird, who ensures not only that the verse is spoken impeccably but the comic timing matches it, while lashings of clever additional stage business hit the funny bone every time.
Love's Labour's Lost may be no match for Much Ado about Nothing or Twelfth Night, but this is a fine production and well worth a look.
If you are unable to catch the free stream, which ends on 18 June, the production is available to rent or buy and there is plenty more top-quality Shakespeare to enjoy via the Stratford Festival web site.
Reviewer: Philip Fisher