Love Songs
Tom Kelly
Baby Love Productions
Customs House, South Shields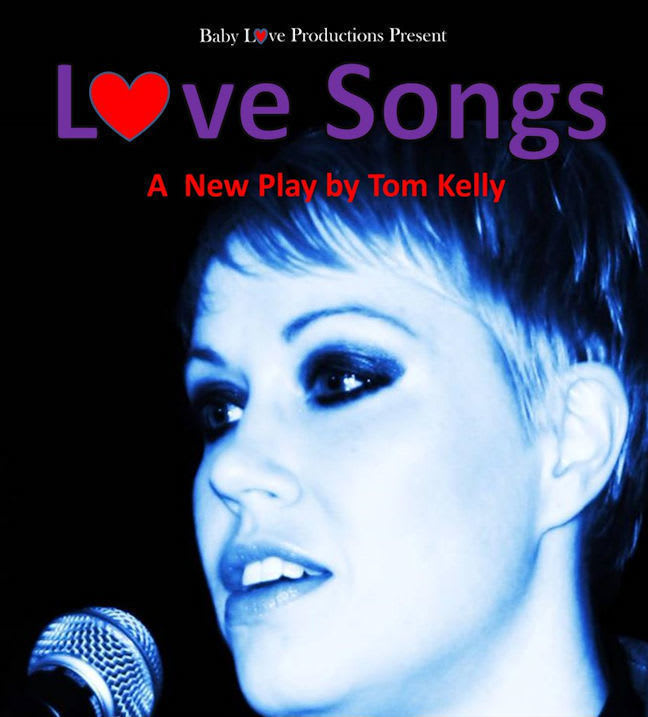 Vicki and Gary sing together on a sixties tribute tour. They are both very damaged people. They are running away, she from her husband and he from his mother. Both have experienced that form of domestic abuse known as coercive control which actually became a crime in 2015. It is the subject matter of Open Clasp's powerful, almost stunning 2017 drama Rattle Snake.
However Love Songs is very different to Catrina McHugh's piece, for Tom Kelly is a very different writer. He shows us the abuse in action as the two sufferers remember and tell us what happened to them. We want to grab the mother, shake her and tell her not to be such a self-centred bitch, and we'd love to give the bully of a husband the beating he deserves!
But the main focus of the piece is on the healing process as their enjoyment of being on stage and singing combines with their enjoyment of each other's company. It's very Tom Kelly, a gentle story full of understanding and empathy.
The play moves from performance on stage to their dressing room where they talk and to their homes where they relive their abuse, each playing the other's abuser. The songs reflect the developing relationship (or perhaps romance might be a better word) and the final song, "Bridge over Troubled Water", sums up not just the love that has grown between them but the support they have given each other.
The songs are great; there are a couple I don't like—I was never a Motown fan—but they are very apposite, from the yearning of "Somewhere" from West Side Story (not really sixties if we want to nit-pick) to the sadness / happiness of "Twenty Four Hours from Tulsa", and the cast (Helen Cash as Vicki and her real-life husband Jonathan as Gary) get the balance right, getting some of the mannerisms (vocal and physical) of the singers they are paying tribute to but not attempting to mimic them.
There are specific tribute acts on the bill—P J Proby, he of the regularly ripped trousers, for example—but we don't actually see them.
As the two protagonists and their abusers they convince, with Jonathan Cash being a particularly repulsive and slimy bully of a husband.
There were a couple of technical problems—occasionally one or other of them would move out of the light and once or twice the balance between Helen Cash's backing track and her mic was wrong—but it was the first night and perhaps a couple of tech problems were inevitable.
All in all an enjoyable evening's theatre with just enough of the dark side to make us stop and think.
Love Songs goes on to Arts Centre Washington on 18, Middlesbrough Theatre on 23 and Seaton Delaval Arts Centre on 27 October.
Reviewer: Peter Lathan