Rattle Snake
Catrina McHugh
Open Clasp and Live Theatre in association with York Theatre Royal
Live Theatre, Newcastle
–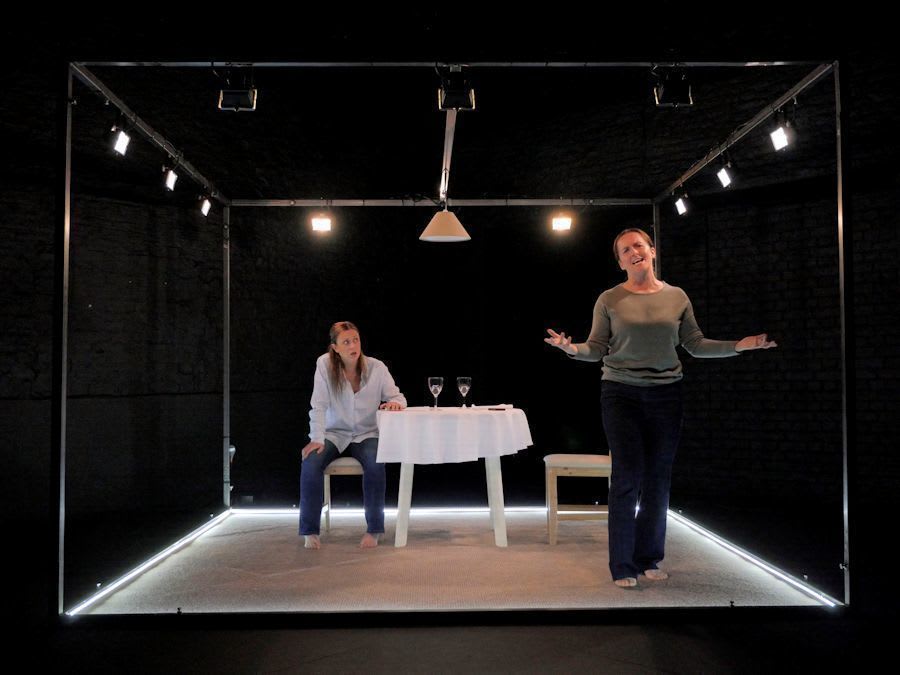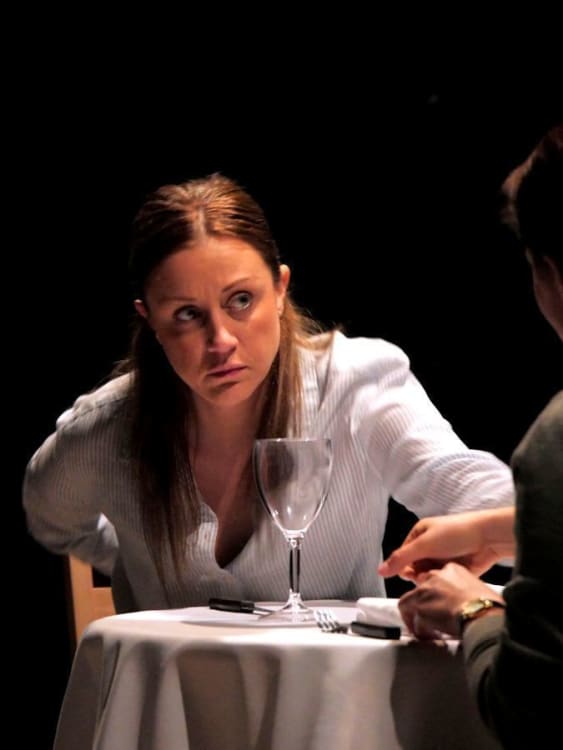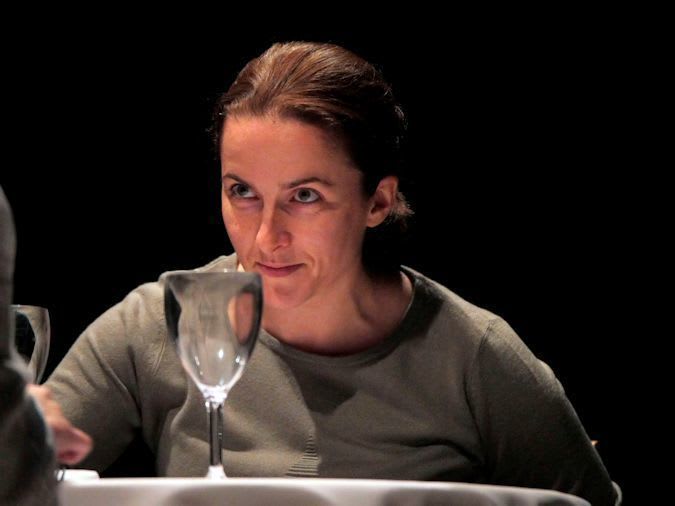 In the '70s in Sunderland, there was a working men's club known in the entertainment business as the performers' graveyard. Its members would sit in the concert room staring at the stage as if to say, "Gan on! Entertain us! I dare ye!" It was said that, if the River Wear Social Club audience put their hands together half a dozen times, it was the equivalent of a standing ovation anywhere else.
That must have been how Open Clasp felt when Rattle Snake, based on writer Catrina McHugh's interviews with women who had experienced this kind of domestic abuse, was first performed in 2015, not in a theatre but in front of a roomful of police officers from Durham Constabulary, in their bullet-proof vests, waiting to be educated on a change in the law which made coercive control in relationships a crime.
They would have had to be men (and women) of stone not to be deeply moved.
Now Rattle Snake has become a play to be seen by the general public. Two women—Suzy (Christina Berriman Dawson) and Jen (Eilidh Talman)—tell the story of the long-term abusive, coercive relationship they had the same man, James. James himself doesn't appear; the two women play themselves and him, interweaving their stories and gradually building up the tension.
It begins strangely: facing each other, they sit at a table with knives, forks and empty wine glasses, playing a game which involves clapping and moving these objects around faster and faster. It's a bit like those clapping games young girls play, or perhaps more like the desperation of the major OCD sufferer to go through his / her rituals so as to get on with life. They sing, loudly; almost, in fact, shouting.
What does it mean? All becomes clear as the piece progresses, but from the off it creates a febrile, tension-filled atmosphere on which director Charlotte Bennett and her two actors build. And they do it sensitively, subtly and without fireworks, which means that explosive moments, when they occur, are so much more effective. One in particular—I'm not going to give it away but quite a number of people were talking about it afterwards—left us stunned. Echoing through the mind was that second or so of horrified silence that follows a major accident or trauma—even though the words continued to come; our minds were split, one part listening and the other going through the whole "Oh my God!" routine.
The set, designed by Anna Reid, is the simple box frame of a small room, much smaller than the stage, which is in shadow all around it, and, coupled with Ali Hunter's sensitive (that word again!) lighting, it creates an oppressive, claustrophobic atmosphere, aided by the almost subliminal sound design by Open Clasp regular Roma Yagnik. Movement is by South Paw Dance Company's Robbie Graham, fresh from doing the same job on the National Theatre's Angels in America.
Director Bennett orchestrates these different strands masterfully and Dawson and Talman handle what must be one of the most exhausting and demanding 50+ minute plays with seeming ease.
Subtle, sensitive and deeply moving, and a worthy successor to Open Clasp's phenomenally successful Key Change. I now look forward eagerly to the next play in this trilogy dealing with women's experiences of the criminal justice system, Sugar.
After the Live Theatre performances, Rattle Snake tours to:
2 October: Rape Crisis @ Morpeth Town Hall
3 October: Teesside University, Middlesbrough
4 October: Sunderland Stages @ The Royalty Theatre
5 October: Riverside Community Health Project, Newcastle
9 October: Linhope Referral Unit (closed performance)
11 October: Trinity Academy, Newcastle (closed performance)
12 October: West End Women & Girls Centre, Newcastle
13 October: Durham University
17 - 21 October: York Theatre Royal
24 - 28 October: Soho Theatre, London
Reviewer: Peter Lathan