Lovecraft (Not the Sex Shop in Cardiff)
Carys Eleri
Carys Eleri / Wales Millennium Centre
Ffresh at Wales Millennium Centre
–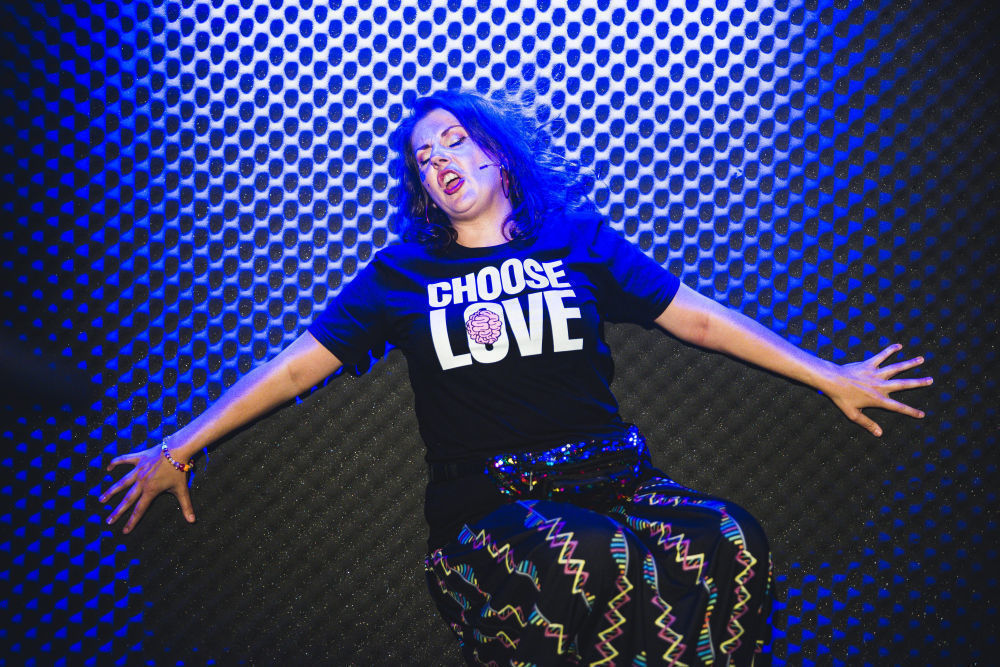 As well as featuring legendary names such as Elvis Costello, Patti Smith, Billy Bragg and Gruff Rhys, the Wales Millennium Centre, as part of its biennial Festival of Voice, is also playing host to a number of smaller, musically-oriented theatrical entertainments.
One of the most widely anticipated has been Lovecraft, the first solo show from popular actress Carys Eleri, who was impressive in August 012's adaptation of Yuri a couple of years ago, but is perhaps best known in these parts for her starring role in Welsh-language drama series Parch, in which she played a small-town vicar with a complicated emotional life. Much of the content of Lovecraft is derived from Eleri's own life, which she paints as being no less of an emotional rollercoaster.
It should perhaps be explained that, as referenced in the title, there is a retailer of adult-orientated sundries in Cardiff named Lovecraft (you can't miss it, it's on a main road), which also inspired the title of a 2005 Super Furry Animals album. The show is less about the mechanics of sex, though, than the science.
As Eleri weaves her way in through the audience in the intimate setting of the Ffresh restaurant, singing the disco-inflected title song, clad in a "Choose Love" t-shirt, spangly trousers and a baseball cap (costume design by Allie Edge), she, in conjunction with director Mared Swain, immediately builds a cheery atmosphere, even though it soon becomes clear that much of the content of the piece is far from celebratory.
She tells us that her name can be translated as "Love Goddess", and the show is something of an autobiographical stroll through through Eleri's personal life, taking us from early, failed liaisons, via a long lost weekend of hedonism, and the minefield of Internet dating, to a realisation that maybe other forms of intimacy should be valued. This wisdom has come through extensive (informal) study of the science surrounding relationships.
Lovecraft progresses partly via apparently freewheeling narration—patter rather than joke-filled stand-up—but mostly through the medium of song, in a variety of styles: parodic girly-pop, big ballads (e.g. the "Tit Montage"), and the occasional snatch of angry rap-metal.
The video-screens on either side of the performance area are also essential (design by animator Lauren Orme), humorously illustrating Eleri's deconstruction of the decisions we make during relationships, with knowledge derived from readings into neurochemistry (oxycontin, dopamine etc), neurophysiology (the amygdala, the hippocampus) and experimental psychology (mostly involving mice).
Eleri shows herself to be an accomplished singer (and rapper) as well as a witty songwriter. She is a charismatic performer, cleverly combining self-confidence with self-deprecation, effortlessly getting the audience on-side (although the chocolate helped), and coping well with the odd technical glitch.
An apparently frothy confection, but with a profound seriousness not too far beneath the surface, Lovecraft will be making its way to the Edinburgh Fringe in August. There's a definite "girls' night out" vibe, but it's probably more suitable for a post-divorce knees-up than a hen night.
Reviewer: Othniel Smith