Luna
Sarah Argent, Miranda Thain
Theatr Iolo, Theatre Hullabaloo
Chapter, Cardiff
–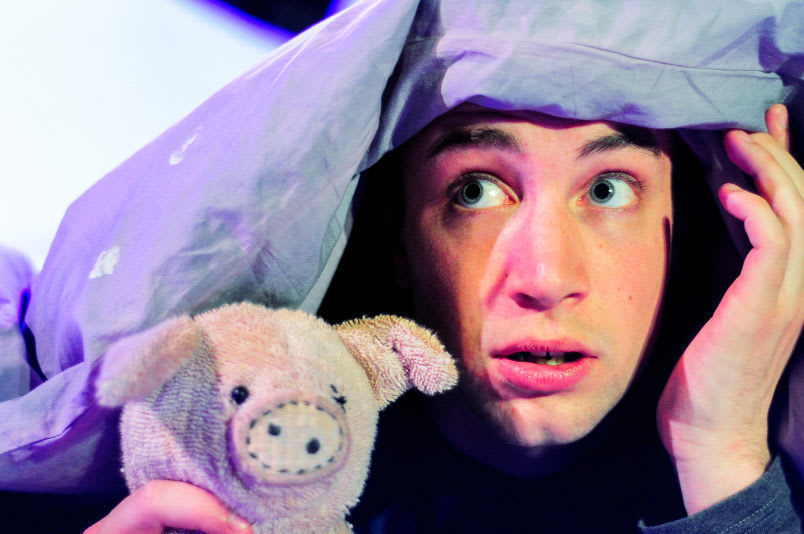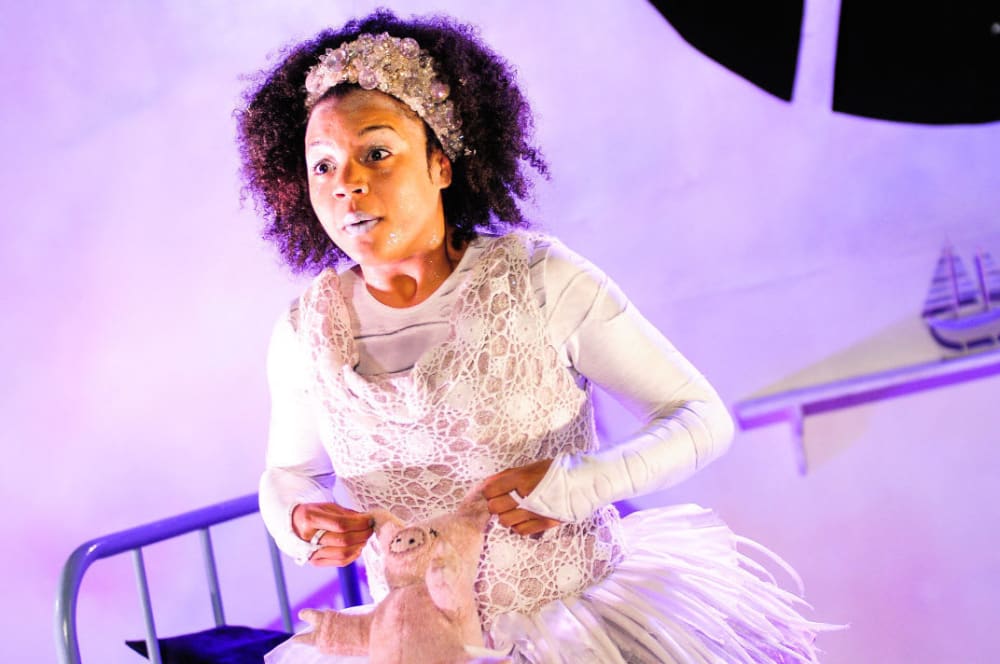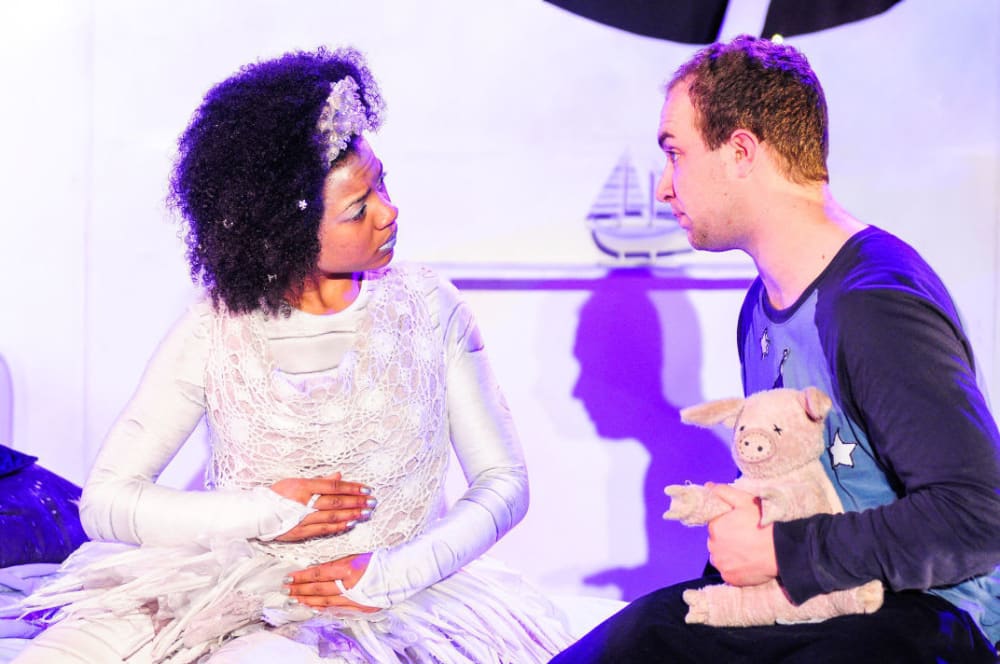 The family audience is notoriously under-served in theatre, other than during the festive season. Shows aimed specifically at under-fives are especially rare.
Thus, I welcomed the opportunity to experience Luna, a co-production between two companies, Cardiff-based Theatre Iolo and Darlington's Theatre Hullaboloo, each of which has built a solid reputation amongst this demographic.
As the sell-out audience, with small children in the majority, files excitedly in, we are accompanied by calming cello music, provided by Greg Hall, who as well as being ever-present on stage (also playing guitar and glockenspiel) is also responsible for the subtly played-in filmic soundtrack. We are in a sparsely rendered child's bedroom, designed by Bek Palmer, and there is a lump in the bed.
Once the lights go down, it becomes clear that the lump is, in fact, a small boy, Billy, who has been hiding under the covers, waiting for the moonlight to alleviate the darkness. Not that he's scared of the dark, of course, but his toy pig—named Pig—is.
Billy contemplates the night sky from the safety of his room, entranced by the wonders of the universe. Presently, it becomes clear that his curiosity is mirrored by that of Luna, a resident of the moon, who pays him a visit, managing to interact meaningfully with her new friend despite having little grasp of his language.
Both performers, under the direction of Sarah Argent, manage to successfully pull off tricky roles. Chris Farish, an adult male playing a small child, could easily have appeared silly, but charms and convinces. Luna has her moments of apparent mischievousness, but Jessica Hayles effortlessly conveys that this is in the guileless spirit of inquisitiveness.
A number of lessons are learnt. About co-operation. About accepting differences. Also, making the bed, eating vegetables, and not being afraid of the dark. The text is less sound when it comes to astronomy.
It is perhaps unwise to review the audience, but it's probably important to note that there was a little crying, although none of it appeared to be plot-related. There seemed to be some restlessness at moments where we were watching Billy and Pig play by themselves. And there was a degree of chatter, but this all seemed to involve parents explaining goings-on to their children (and possibly vice versa).
The climactic moment is a trip to the stars, cleverly evoked through Jane Lalljee's lighting effects, which was received with great delight. Most audience members seemed to enjoy the post-show sing-along. And there's many a play-going experience aimed at adults which would be enhanced by the opportunity to pose for photographs with the cast afterwards.
Absorbing, despite making few concessions to the adult audience, Luna is a highly accomplished introduction to the organic, relatable magic of theatre.
Reviewer: Othniel Smith