Luzia—A Waking Dream of Mexico
Daniele Finzi Pasca and Julie Hamelin Finzi
Cirque du Soleil
Royal Albert Hall
–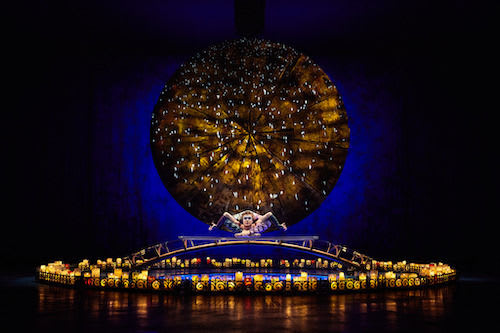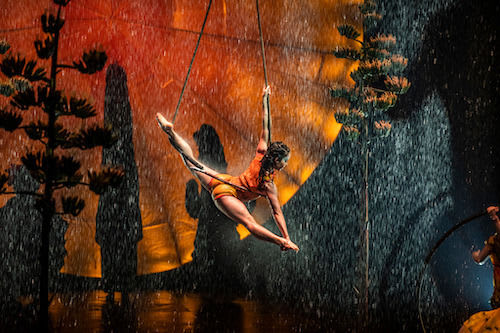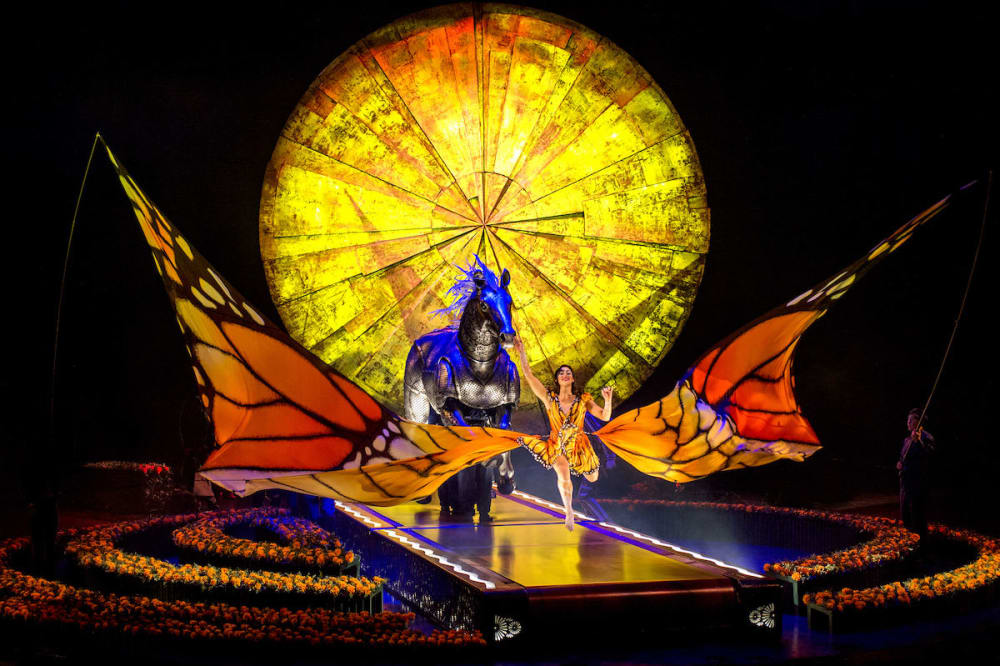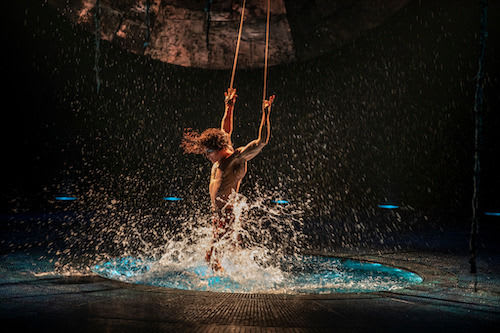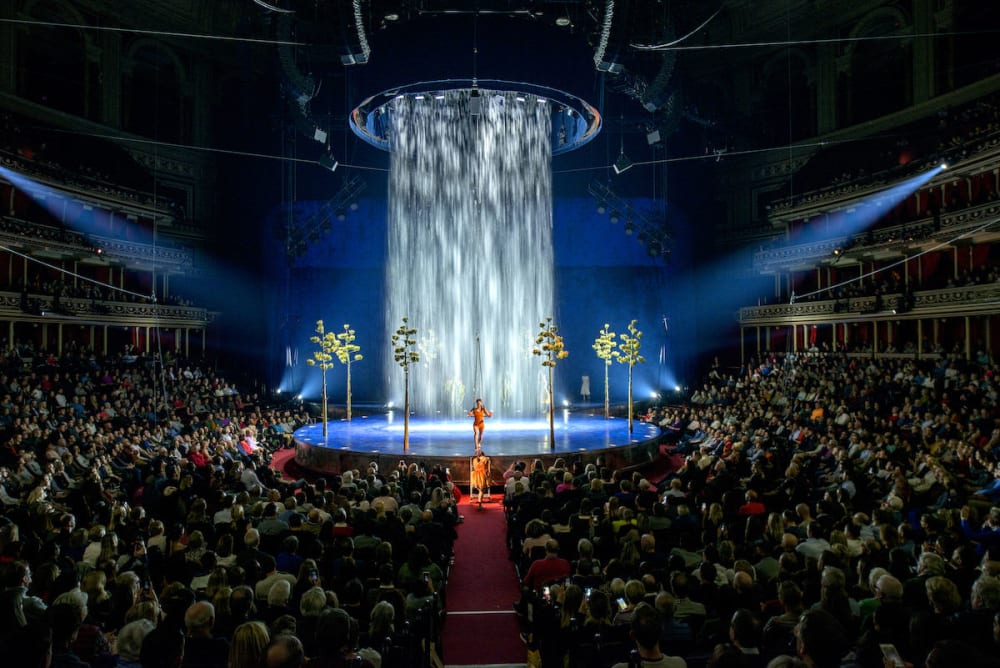 Cirque du Soleil's 1916 production Luzia had its European première at the Royal Albert Hall two years ago before the pandemic halted performances and now they are back with this Mexico-inspired show that draws on both modern Mexican tradition and Aztec ancient myth for its design and its staging.
With a bold mariachi band outside the building to welcome arrivals and playing in the bars in the interval, they seem delighted to be back in front of an audience. That seems to give an extra zing to the company's performance, though the opening suggestion that we are all in a plane flying to Mexico still doesn't make a very exciting take-off.
Fool Koller, the company clown, makes a sky dive descent to start the performance. It is not until later that he shows just how well without words he can communicate with an audience, but after coming down in flower beds where humming birds hover, it is he who turns the key that sets this spectacular show in motion with fleet-footed Shelli Epstein running in as a beautiful butterfly with six-metre-long wings, chased by a super-size shining gold stallion.
Those birds are joined by more for a display of hoop diving that becomes increasingly impressive. Two girls circling in gyrating cyr wheels are integrated with another performing a trapeze dance above and among them and, just when the act seem to reach its finale, the heavens start raining. The clown cycles in on a bike that is only handlebars and, with a whistle and gesture, gets the whole audience laughing, engaging them in a game with a ball.
There are equilibrists performing on canes, an unnamed slack-rope performer offering flowers to his girlfriend, treating the rope like a hammock, spinning horizontally around it, doing somersaults, landing perfectly; Laura Biono and Abou Traoré displaying their dazzling control of a football (who also get rained on), then Koller is back in a comic interaction with the downpour.
The second half presents acrobats wrapped around poles with dangerous drop-slides down them, which builds to Krzysztof Holowenko on a giant swing, propelling himself to the full height of the hall and over through 360 degrees, before singer Majo Cornejo is joined by a huge (puppet) jaguar which stays around as Stephen Brine appears suspended over a pool of water. He twists skyward, trails through the pool, confronts and makes friends with the big cat and performs amazing gyration hanging by one hand from the straps.
Cylios Pytlak is a juggler who adds to the shining shapes he flings in the air as he catches, yet one more falls from the heavens in what is probably the most accelerated action possible; then there is Aleksei Goloborodko, a contortionist in snakeskin tights who seems to turn himself inside out. An underwater comic interlude follows before a pair of giant swings are put in place for the Russian Swing acrobats whose daredevil leaps from one swing to the other become increasingly dangerous, adding somersaults high in the air.
Danger adds an extra frisson of excitement but in Luzia, though you recognise the risk, the skill and the artistry are what you find yourself applauding. Cirque de Soleil's choreographers have combined accomplished acrobatics and physical prowess with elegant movement and it is carried along by characteristically Mexican music.
From the great disk at the rear of the stage to the presentation of musicians half turned into animals—snake, armadillo, mating beetles or animated cactus—design takes up Mexican themes. It is inspired by the desert, by street life, the fiesta. Water doesn't just provide drenching but a surface for projecting beautiful patterns.
Luzia, which means Light, is a feast for the eyes, full of transformations but you don't notice what makes the stage revolve, the flowerbeds disappear, the pool disappear and become firm ground. There are 21 technicians needed to run the show and the full company involves 115 people from 25 countries. But let them do the work, sit back and enjoy it. Welcome back Cirque du Soleil!
Reviewer: Howard Loxton