Macbeth
William Shakespeare
Royal Shakespeare Company
Barbican Theatre
–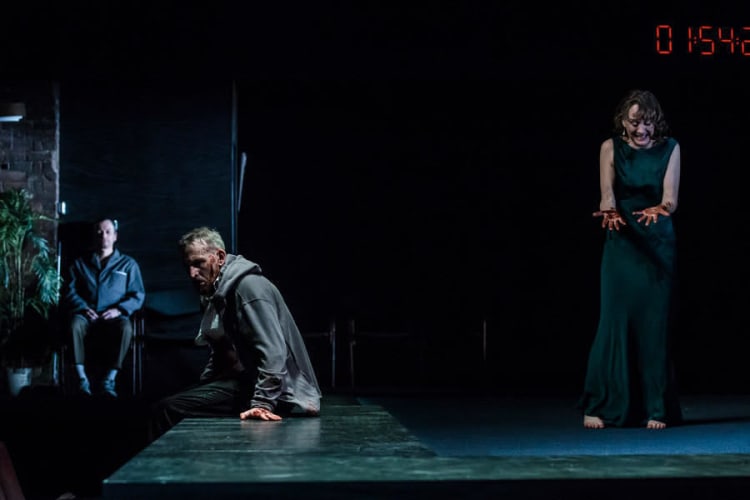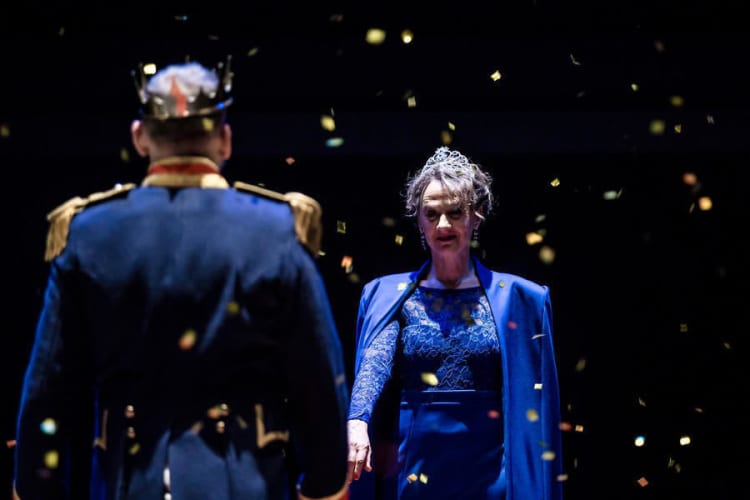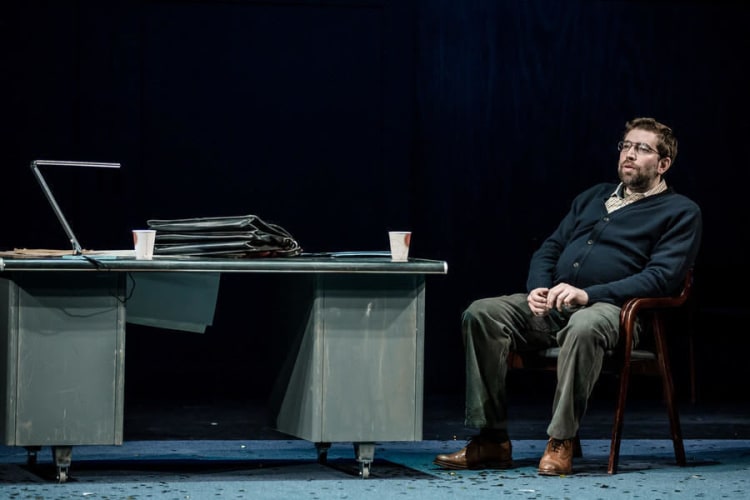 After a spate of abbreviated concoctions, based on Shakespeare but for the most part not doing the originals full credit, Polly Findlay's Macbeth for the RSC is a breath of fresh air.
The director may favour modern dress and a lively, film-like design ethos courtesy of Fly Davis, but the language and underlying sentiments are very much based on the original, albeit with thoughtful novel interpretations introduced from time to time.
The first surprise is to see a trio of well-drilled teeny witches, vibrantly got up in blood-red outfits. Though none can be more than 11 or 12, their presence is as deeply sinister as more typically mature counterparts.
Their predictions are also unerringly accurate. Soon enough, the wheelchair-bound King Duncan has promoted the very martial Macbeth, played without altering his own northern English accent by Christopher Eccleston (making a belated RSC debut) to the title of Thane of Cawdor, already emboldened by the knowledge that these clever little ladies have pronounced him King in waiting.
Where Macbeth is calm and bluff, a warrior not given to deep thought, his Irish Lady played by Niamh Cusack shows greater shrewdness and mental courage, quickly determining that the only way for her husband to take the top honour is to take the top honour, ruthlessly and shamelessly when the King comes to visit.
Raphael Sowole's relatively unimposing Banquo has also listened to the witches and therefore knows that he will father a line of kings but never become monarch himself. The reason becomes apparent soon enough as Macbeth attempts to cover his murderous tracks, egged on by the new Queen.
This striking production has a very modern feel, looking and sounding like a well-paced movie. Eccleston makes for an immensely strong warrior King, while Miss Cusack is consistently eye-catching, partly because she has been given a substantial frock budget and makes the most of it.
The supporting cast all play their parts more than capably, with Edward Bennett as Macduff particularly noticeable as he struggles to come to terms with the greatest personal tragedy that anyone could imagine.
As one has come to expect from the Royal Shakespeare Company, the language is always delivered with great clarity, helping to promote understanding, while the plotting is equally clear, although one or two of the minor characters are not necessarily easily identifiable.
In particular, Michael Hodgson sits on the periphery of the action, making an appearance as the Porter (who also seems to embody Seyton) without getting as many laughs as usual, although he makes up for this with occasional flourishes that owe much to the vision of his director, which is constantly noticeable, in a production where the greatest care has been taken over every move and word.
The other oddity is a digital clock that, starting almost half an hour in, counts down the last two hours to Macbeth's doom (including interval). Impressively, Macduff finally delivers a fatal blow as the clock hits all the zeros.
In a world where speeded-up Shakespeare's increasingly becoming the norm, a carefully thought through and well-presented play that dispenses with very little of the original text is welcome and should prove equally accessible and enjoyable to youngsters studying for exams and aficionados who have seen the tragedy many times before.
Reviewer: Philip Fisher