Macbeth

Mark Bruce Company
Grand Theatre, Blackpool
–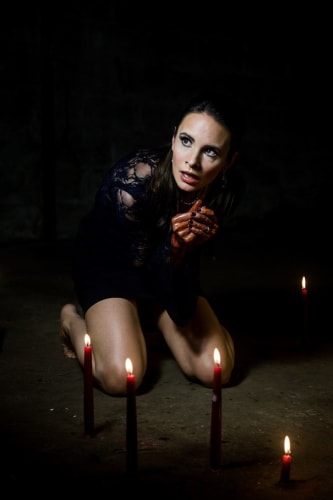 There seem to be more Macbeths around right now than you can shake a broomstick at...
If they all achieve the same standard of lucid storytelling and dramatic impact as this dance theatre interpretation, then Shakespeare's witches have truly worked their supernatural magic.
Mark Bruce's small but dynamic company has form for this style of classic page to stage adaptation, after their Dracula and Odyssey outings. Here they offer a brutally stylised, brusque, but immensely effective telling of the Scottish play.
There is a slow-burn, sexy and deliberate form of choreography that concentrates on the key elements of the story. Many of the characters come masked to heighten a sense of concealment and hidden danger. It also has the effect of making a cast of just nine seem like several more.
Arvo Part's minimalist and taut music provides most of the quasi-religious accompaniment for creating an atmosphere of death, melancholia and retribution.
From the three fidgety witches to the spare and initially highly-controlled duets of the Macbeths (Jonathan Goddard and Eleanor Duval), Bruce incorporates sly nods to Scottish reels, and occasionally a thrilling detachment between the music and the movement.
There are several clever theatrical effects and the whole thing is magnificently under-lit. Whatever the production might be saving in electricity it spends on short but effective bursts of high-energy dance.
Be warned: if this is your entry-level introduction to contemporary dance, you could well become hooked.
Reviewer: David Upton