Macbeth
William Shakespeare
Shakespeare's Globe
Shakespeare's Globe
–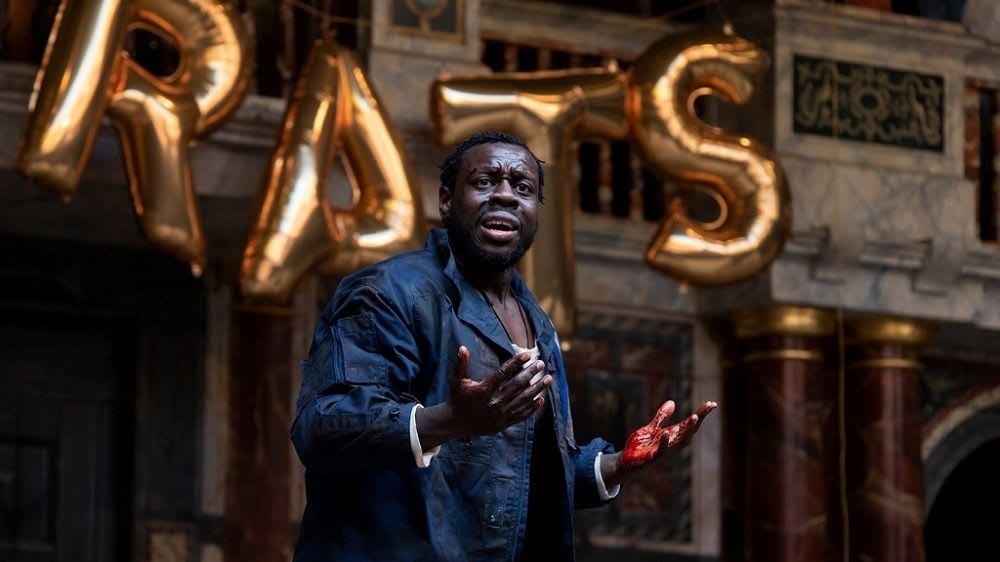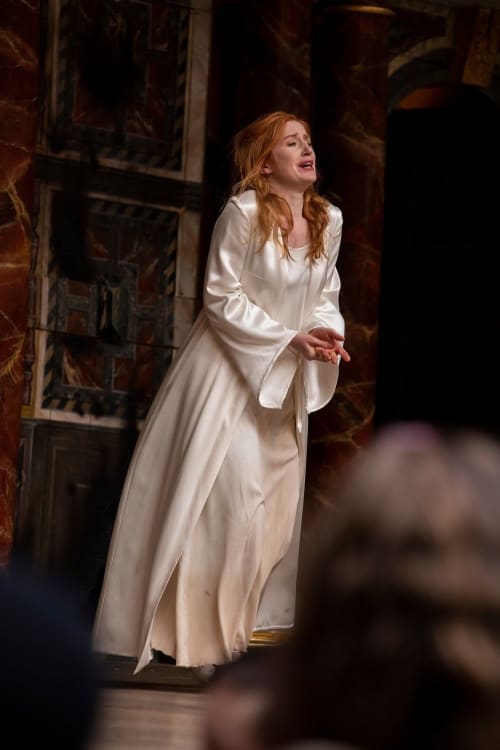 Macbeth was recorded at Shakespeare's Globe just before lockdown. It was developed as part of the theatre's 'Playing Shakespeare' initiative of productions designed specifically for young people. In view of the high quality, one has to say it is a shame such initiatives did not exist when I was at school.
Director Cressida Brown does not condescend to the target audience. This is one of Shakespeare's shortest plays so trimming it to a 90-minute running time (without interval) is hardly shocking. The high level of audience involvement (the Porter's speech becomes a call and response knock-knock joke and Macbeth celebrates his coronation by high-fiving the front row) is as much a feature of the venue as the age of the audience. Patrons at the Globe are expected to add to the atmosphere by taking part as 'groundlings' standing in the open air around the stage.
This is one of the best recordings to give an idea of what it is like to attend a play at this venue. For one thing, the camerawork makes clear it is raining and the poor audience exposed to the elements. The cast enter and exit through the audience with the Weird Sisters perched on pillars in the crowd and the audience is camouflaged through netting to become part of Macduff's infantry.
The Macbeths are a happier couple than is usually the case, both clearly delighted that Lady Macbeth is pregnant. Elly Condron gives practical indications of Lady Macbeth's repentance—at one stage trying to warn the Macduff family of impending danger. In another change from the norm, Ekow Quartey's Macbeth opens as a boisterous, even likeable fellow before his easy smiles become forced and his actions increasingly strained as ambition and greed take over.
Cressida Brown builds a mood of increasing disquiet with subtle but effective touches. The Weird Sisters exit the stage pulling down the flags of King Duncan and a collection of party balloons deflate so 'Congrats' turns into 'Rats'. The animosity between Macbeth and Macduff is apparent in their first meeting.
Although intended for a young audience, this production of Macbeth will delight all age groups.
Reviewer: David Cunningham