Macbeth
William Shakespeare
Young Vic
–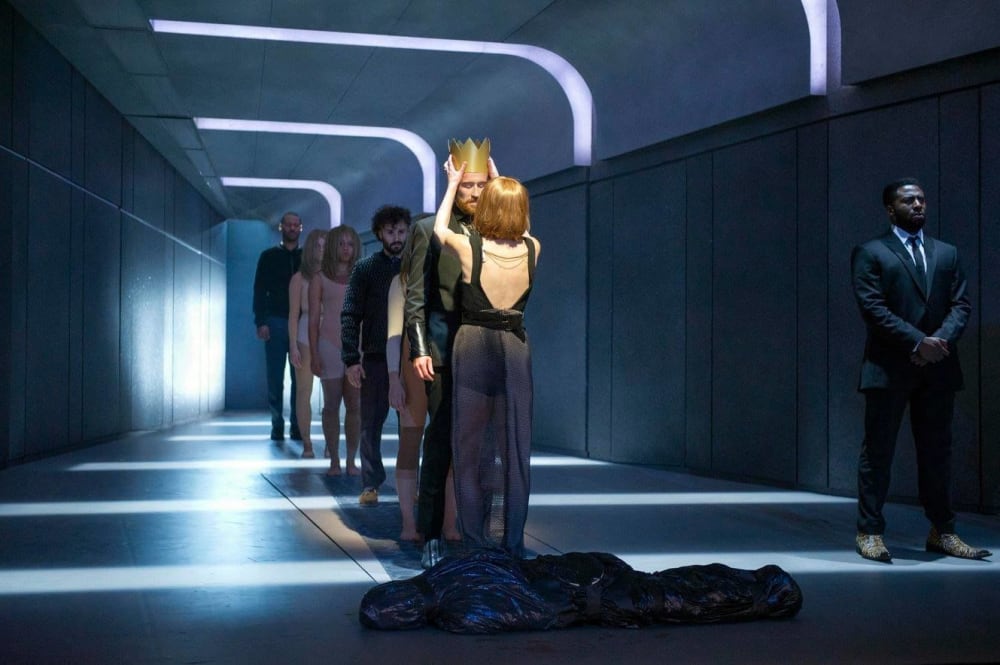 Those with long memories might recall that the last production of Macbeth that graced the Young Vic stage, 15 years ago, was one that is often cited amongst the best of the last half-century. Gregory Doran's RSC offering featured the subsequently ennobled Sir Antony Sher and Dame Harriet Walter in a radical but comparatively traditional reading of the play.
By way of contrast, productions of Shakespearean classics do not come higher concept than this dance theatre take on Macbeth for the clubbing generation.
Set in a diminishing tunnel of the kind that makes pedestrians fear for their lives, it presents medieval Scotland as a futuristic dystopia where stylish design courtesy of Lizzie Clachan and visual effects take pole position.
Co-directors English theatre specialist Carrie Cracknell and Australian choreographer Lucy Guerin have asked their Macbeth, John Heffernan, and his Lady, Anna Maxwell Martin, to rein back emotion wherever possible, which makes for an unusual couple of hours.
The evening starts with bloody murders in a scene that looks like an outtake from a sci-fi movie, the effect enhanced by the arrival of a trio of robotic Witches, who double as modern dancers through a performance that is accompanied by a hip soundscape designed by avant-garde composer Clark.
The weird sisters' predictions of greatness for this quiet, thoughtful Macbeth are uncannily accurate, as he immediately becomes Thane of Cawdor before ensuring ascension to the throne after gorily murdering a King played by Nicholas Burns, who favours sharp designer suits and dictator's shades.
In a small cast including five dancers, needs must with characters cut and actors doubling roles and it might be as well that Macbeth's right-hand man Banquo is murdered early in a vain attempt to avoid the consequences of a prophecy.
This frees up Prasanna Puwanarajah to become a narrator in the later scenes, thus delivering lines borrowed from a number of Shakespeare's lesser-feted supernumeraries.
One suspects that those unfamiliar with the plot (are any theatregoers going to fall into this category?) may struggle to follow the subtler nuances of the plot or establish the identities of some of the minor characters or their purposes.
However, that is not the directors' main concern on this occasion. There seems little doubt that the main driving force behind this production was an intention to create a version of the play that would have appeal for young audiences who have all too often been put off the Bard by the tedium of exam learning.
They are likely to revel in a short, lively evening, although lovers of the playwright's poetry and those seeking psychological insights might go home feeling shortchanged by this heavily-cut version.
Reviewer: Philip Fisher