Mack and Mabel
Music and lyrics by Jerry Herman, book by Michael Stewart, book revised by Francine Pascal
Chichester Festival Theatre
Opera House, Manchester
–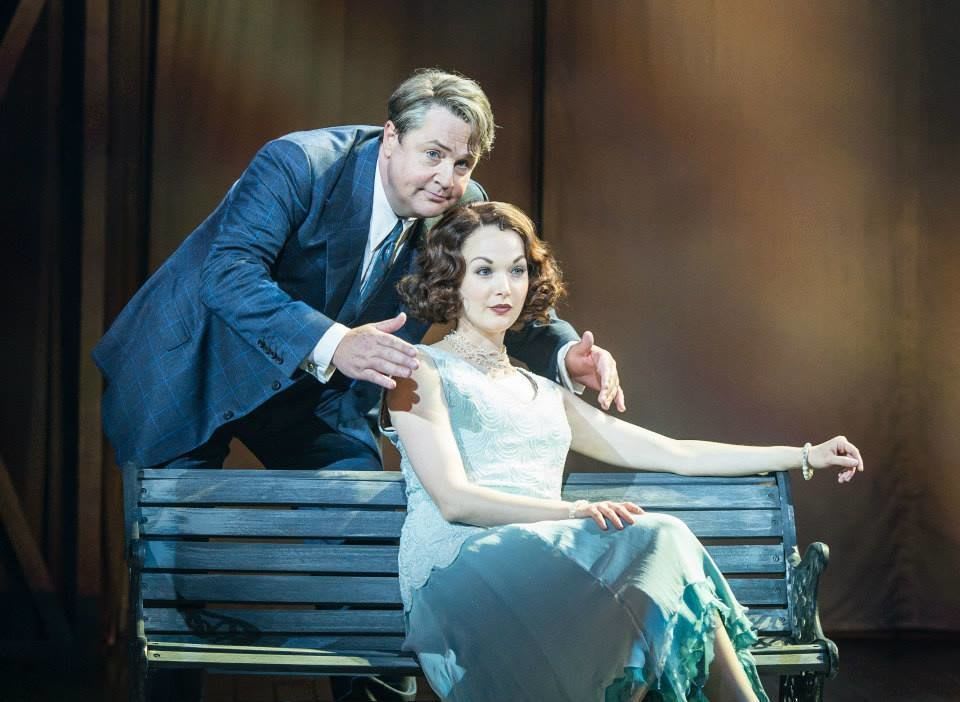 It was nine years ago that the Watermill Theatre's actor-musician production of Mack and Mabel with David Soul in the lead role came to Manchester and appeared to confirm the show's reputation as one with a great score and a terrible book. Jonathan Church's production for Chichester has completely turned that around.
The musical is based on the real-life story of silent comedy film director Mack Sennett and his leading lady Mabel Normand, whom he discovered working as a deli waitress in New York and made into a huge movie star. Their relationship continues off the set, but he lives only for making movies and, as he eloquently confesses in "I Won't Send Roses", there isn't a romantic bone in his body.
Mabel is content churning out a new two-reel comedy every day for Sennett, until director William Desmond Taylor persuades her that she should be a serious actor in his feature films—which destroys their professional and personal relationship. Their on-off relationship continues for the rest of the show, until the tragic conclusion.
Michael Ball is no longer the fresh-faced leading man with the wide smile; he has matured into a terrific character actor who brings life and energy to this gruff, frustrating man with an obsession. In a script heavy on narration that looks back from after Normand has died and Sennett has lost the studio, Soul was sad and reflective throughout, whereas Ball in Jonathan Church's production brings the mood of the time he is describing, which introduces far more variety of mood.
Opposite Ball, Rebecca LaChance effectively creates his Eliza Doolittle, Mabel, as the unsophisticated, working class girl with a great talent for visual comedy plunged into movie society. In a tight, talented ensemble, Anna-Jane Casey particularly stands out as Lottie Ames, showing her beautifully clear singing voice when she leads on "Big Time" and "Tap Your Troubles Away".
Robert Jones's ingenious set designs utilise the technology of the early movie pioneers combined with Jon Driscoll's video and projection designs and some beautiful lighting from Howard Harrison to create a very theatrical but spectacular effect. The 15-strong band, balanced over the set, sound great, but the theatre's sound system is rather thin on bass, making it all sound a bit tinny, which is a shame. The production has all the elements of a West End production but we get to see it in Manchester first.
Any problems with Stewart's book dissolve into the background in Church's production. Herman's score makes every number a showstopper—even if a song starts as a slow solo, there's every chance it will be a huge production number by the end—but also has witty, intelligent and insightful lyrics that are perfectly crafted.
In fact it was the score that I knew and loved first about this show, which is why I was so disappointed when I finally saw it on stage in a production that seemed to confirm everything I'd heard about the weaknesses of the book.
But this Chichester production is everything I'd originally hoped Mack and Mabel would be, perhaps the production to finally put this rarely-revived musical on the map.
Reviewer: David Chadderton