Madagascar The Musical
Book Kevin Del Aguila, music and lyrics George Noriega and Joel Someillan
Selladoor Family and Hartshorn-Hook Productions
Palace Theatre, Manchester
–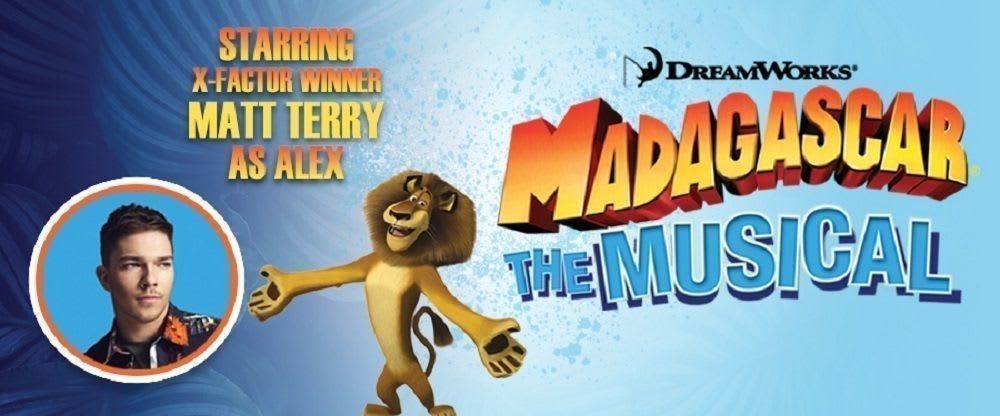 The movie Madagascar was something of a throwback to when people regarded cartoons as just entertainment for children. There was none of the bittersweet nostalgia of Inside/Out or the in-jokes of Shrek. Director Kirk Jameson takes the same refreshingly unpretentious approach to staging Madagascar The Musical. Rather than try to duplicate the authenticity of, say, The Lion King, the cast set out to bring to life cartoon characters and aim for broad comedy instead of replicating the movements of actual animals.
The musical follows the same plot as the movie. Raised in captivity, Marty the zebra (Antoine Murray-Straughan) longs for life in the wild although he has only a vague idea of what this might involve. When a group of penguins stage a military-style break from the zoo, Marty seizes the chance to join them and, through a series of misadventures, he and his friends do indeed end up in the wilds of Madagascar. This, however, gives rise to an unanticipated problem, as Marty's best friend Alex (Matt Terry) is a lion and, without the regular meals provided by the zoo, may give into his instincts and use his friend as food.
The musical mixes live actors with an extremely hard-working group of puppeteers, who bring to life penguins, a monkey and a family of lemurs while also serving as a chorus. Max Humphries's puppets work really well with the only disappointment being the villains of the show: weirdly designed carnivorous creatures that look neither scary nor convincing. Craftily, resident director Jo Parsons steals the plum role in the show and so gets the loudest cheer of the night as the King of the Lemurs leading the youngsters in a raucous version of "I Like To Move It Move It".
The music by George Noriega and Joel Someillan also skips back a few years reflecting power pop and funk rather than rap or more modern music.
Director Kirk Jameson knows his audience well and aims the entire show at the children. Apart from a single reference to David Attenborough, there is nothing that might go over the heads of the young audience. It is a taut fast-paced production although the ending to act one is puzzlingly weak.
The partnership between Matt Terry and Antoine Murray-Straughan dominates a very committed cast with the former's soaring vocals just about pushing him into the lead.
Arriving during the long summer holidays, Madagascar The Musical is a welcome boon for parents looking for a way of entertaining their bored children.
Reviewer: David Cunningham