Madam Butterfly
Puccini
English National Opera
London Coliseum
–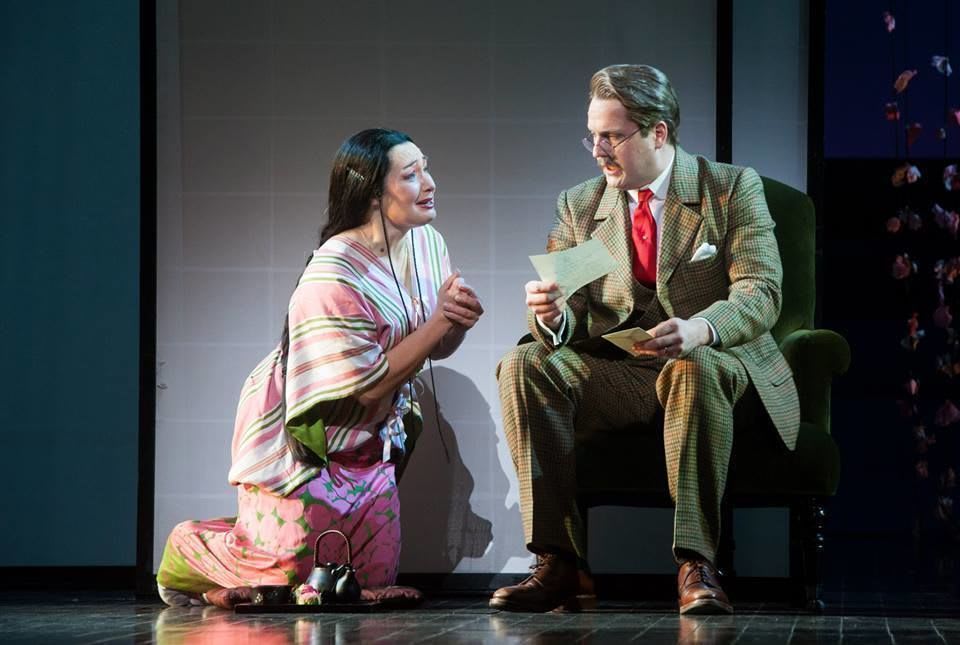 ENO once again proves that it knows how to produce Puccini. Anthony Mingella's Olivier Award-winning Madam Butterfly returns to the ENO stage, hot on the heels of Jonathan Miller's lauded La Bohème last season.
A stunning, sumptuous set (Michael Levine) and lighting design (Peter Mumford) bewitches the audience from start to finish. The expansive open stage is funneled to a colour changing central rectangle, with a mirrored ceiling and a steep rake resembling the hill on which Butterfly lives.
The set is minimal, sliding panels allowing slick scene changes, complemented by falling rose petals, paper lanterns and flocks of origami birds.
The action is engineered by a team of veiled dancers, who blend into the blackouts, gracefully wielding props and bringing their inanimate objects to life, including Butterfly's puppet son.
Every costume, colour and step onstage is artfully designed to emphasise elegance and ease. The jewel tones radiating accentuate the otherness of Butterfly's world, separated from Pinkerton's American promises.
The singing from all is strong, Dina Kuznetsova (Butterfly) has occasional hints of her native Russian accent, but this is more than made up for by her extremely powerful and expansive lyric voice that plumbs the emotional depths of Puccini's music.
Timothy Richards is more contained, but embodies well the bluff arrogance of Pinkerton, treating his marriage as an enjoyable diversion. Conductor Martin Fitzpatrick loses connection between orchestra and singers occasionally, but he artfully sculpts the peaks and troughs of Madam Butterfly.
This production has been regularly featured by ENO since it debuted so successfully in 2005, and I would happily welcome it time and time again. Its visual richness combined with Puccini's lush composition is a reminder of the true potential beauty of opera as a genre, in this opulently accessible format.
Reviewer: Louise Lewis