Madama Butterfly
Giacomo Puccini by with a Libretto by Giuseppe Giacosa and Luigi Illica
Met on Demand
Metropolitan Opera House, New York
From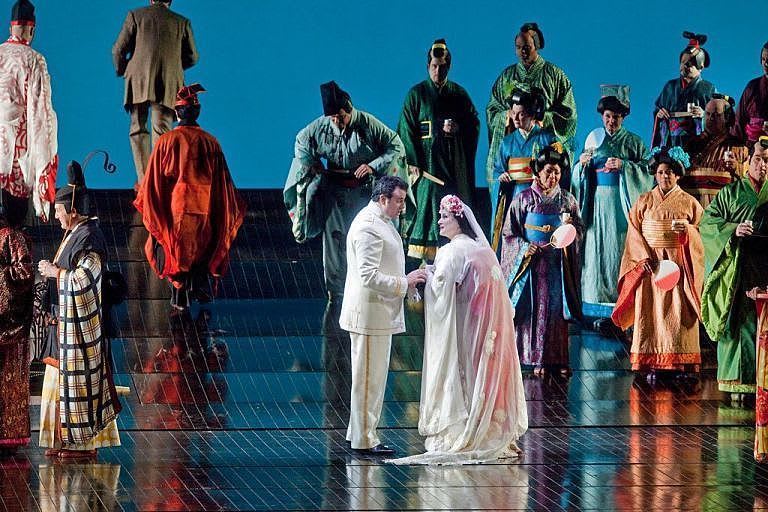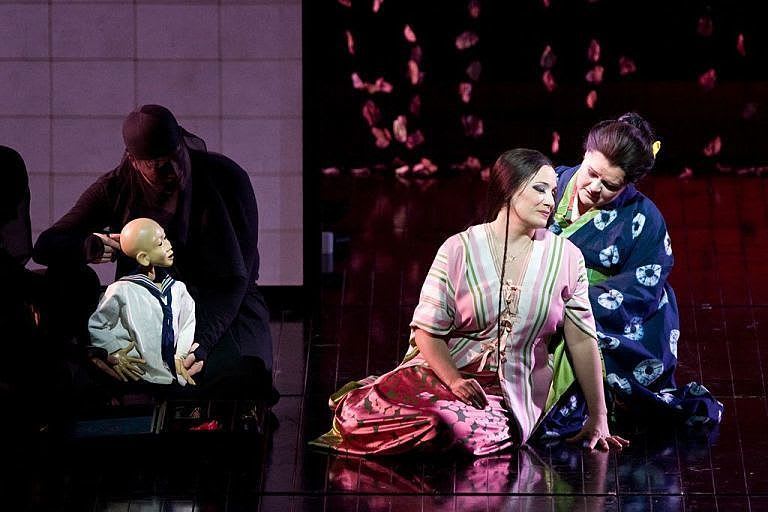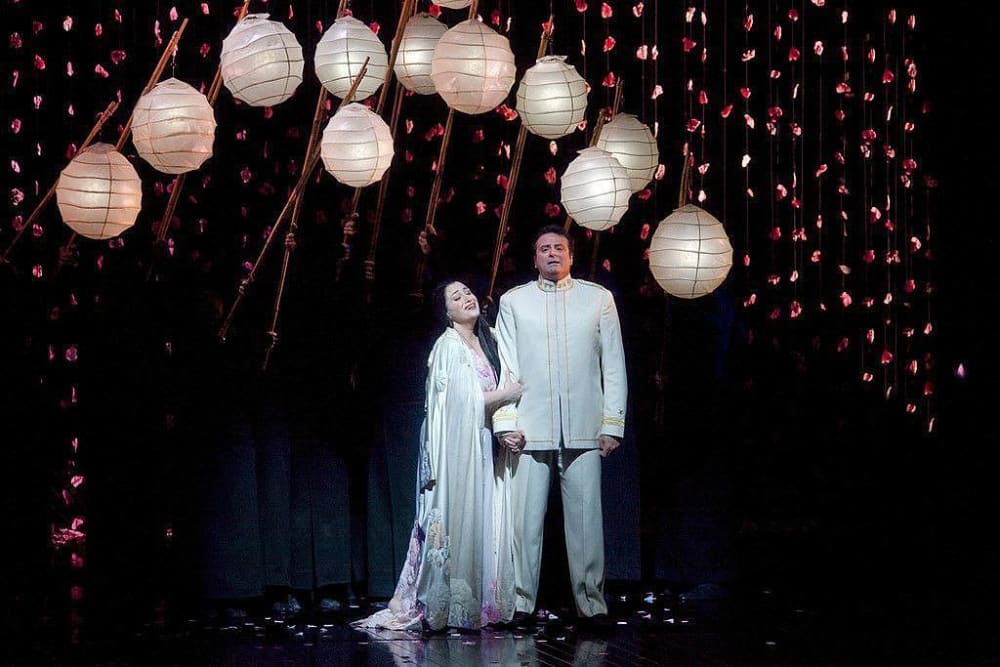 Film and stage director and writer Anthony Minghella, who passed away far too early not too long after working on this project, created his interpretation of Madama Butterfly with a deliberately Japanese theatrical aesthetic in 2006, though the performance filmed took place in March 2009.
Thanks to the efforts of designer Michael Levine and choreographer Carolyn Choa, a 2¼-hour-long evening opens with a spectacular, mirrored fan dance before the introduction of numerous beautiful but generally simple images utilising sliding screens, incredibly realistic Bunraku puppets courtesy of ace puppeteers Blind Summit and far more.
There are even human flowerbeds, which facilitate a lovely duet between the deluded heroine and her loyal servant, powerful mezzo Maria Zifchak playing Suzuki.
Patricia Racette is the newly-Christianised, romantic 15-year-old Nagasaki geisha Cio-Cio-San, who hails from a once rich but now impoverished family and now seeks happiness and security with the American naval officer.
The Japanese costumes designed by Han Feng and Sylvia Nolan are quite stunning, never more so than at the ghostly first appearance of the heroine, flanked by a 14-strong entourage, soon followed by the rest of the family.
Together they help to celebrate the titular central character's wedding to rich tenor Marcello Giordano's casually duplicitous Lieutenant Pinkerton, dressed like his kindly friend the Consul Sharpless, played by Dwayne Croft, in staid American style c. 1900.
A formal but happy ceremony seems sweetly innocent until the tension is ramped up by the arrival of Dean Peterson as the bride's angry uncle, denouncing the girl's dereliction of her ancestry in his booming bass.
When Pinkerton returns to America, an inevitably tragic story of desertion ensues in a production that is enhanced by the efforts of Greg Fedderly as Goro, a frustrated and frustrating marriage broker, and David Won's Yamadori, a wealthy suitor as devoted to the young woman as she is to her American 'husband'.
Patrick Summers conducts the Met Orchestra, which, as ever, is reliable throughout.
American soprano Patricia Racette excels in the title role, acting as well as she sings and fully conveying both the yearning and devastation of a character who seeks love where it doesn't exist but can never escape its clutches.
There are a number of ways of tapping into this opera and others at will. The Met Opera On Demand service offers annual ($149.99) and monthly ($14.99) subscriptions as well as a one-off payment ($4.99) for those who have limited time or only want to watch the occasional opera.
Reviewer: Philip Fisher