Making Dickie Happy
Jeremy Kingston
Jane Nightwork Productions
Tristan Bates Theatre
–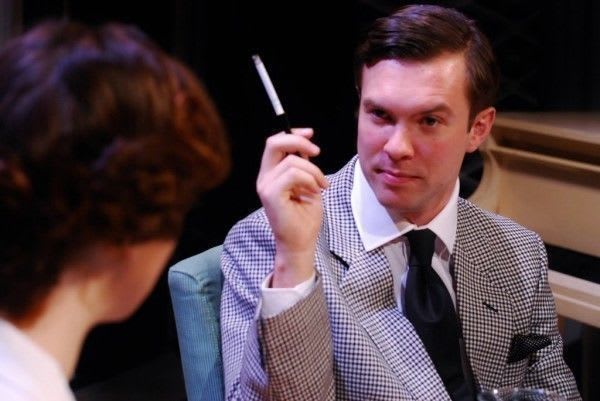 The Times's theatre critic Jeremy Kingston has a sideline as a playwright and utilises what he has learned of stagecraft to good effect in this light-hearted, period comedy, first produced in 2004.
The metaphorical curtain rises on a beautiful art deco set that looks as realistic as the costumes, all of which pay tribute to the sterling efforts of designer, Gregor Donnelly.
If you can get through a ridiculously camp first half hour, Making Dickie Happy becomes a light but enjoyable entertainment in the hands of actor turned director, Robert Gillespie.
The starting point for the play was a coincidence through which Lord Mountbatten, Noël Coward and Agatha Christie apparently found themselves at the same hotel on Burgh Island off the coast of Devon in 1923.
This limited information was enough to set the hares racing in a story that, while stylised, allows viewers to learn something about the characters of each member of this illustrious trio.
James Phelps's Lord Louis (or more familiarly Dickie) visited the country house hotel with his catamite chum from the Royal Navy and easily talks about his future wedding, though as Miss Christie, played by Helen Duff, so perceptively points out, he is "not the marrying type", if you know what she is not very subtly insinuating.
In return, the distant relation of our own dear Queen but also the German royal family suggests a plot line that, while rejected out of hand at first, will eventually see the light of day in The Murder of Roger Ackroyd. While the idea that Mountbatten was the moving force behind such an innovative novel seems far-fetched, Kingston asserts that it is a fact.
Phineas Pett in the role of Noël Coward talks for England, unlike the post-Teutonic future First Lord of the Admiralty. His prose is delicious and frequently embroidered with witty poetical lines.
He is as arch as ever, though the effete aesthete does betray a degree of unhappiness when his own handsome boy announces that it is time for a change. This is the underwritten figure of Lord Tono Bungay, who has a name borrowed from an H G Wells novel and is very much making up the numbers on this occasion.
This semi-literary confection is rather fun, especially during a long post-interval scene when Coward and Miss Christie have a long and enlightening conversation that reveals much about each.
Reviewer: Philip Fisher