Malory Towers
Enid Blyton, adapted by Emma Rice
York Theatre Royal and Wise Children in association with Bristol Old Vic
York Theatre Royal
–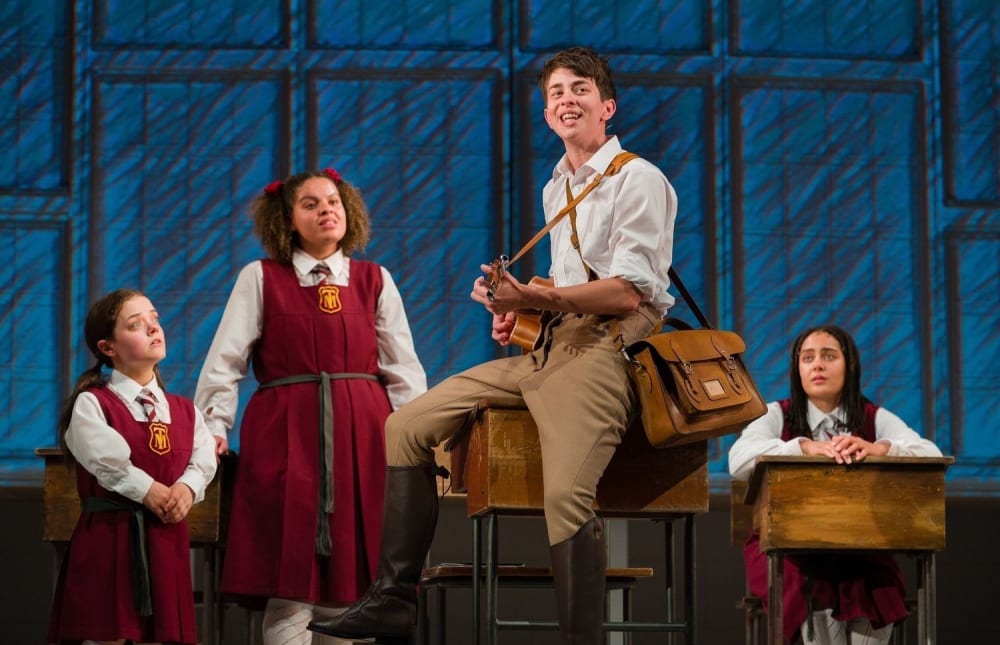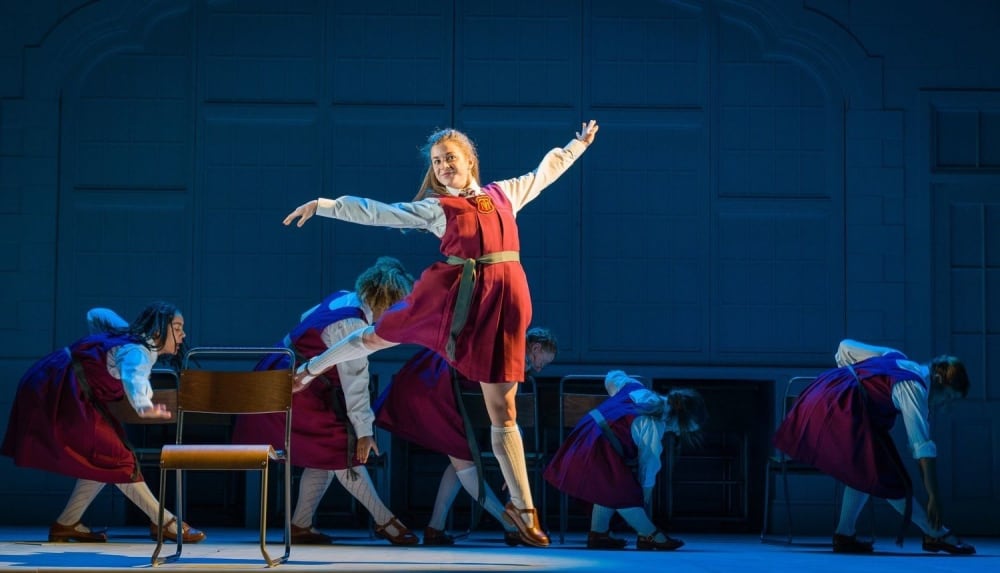 Having brought her new company's inaugural and eponymous production Wise Children to York's Theatre Royal earlier this year, Emma Rice continues this fruitful relationship with another adaptation. This time it's a children's favourite of yesteryear, Enid Blyton's Malory Towers, in a production sure to appeal to family audiences looking for a fun and potentially inspiring night out.
Rice, who adapts and directs, brings her familiar mix of playfulness, music and boisterously energetic staging to the stories. Indeed, this is a whirlwind condensation of the greatest hits of Blyton's six original books, compressing various incidents and developments into a single coherent narrative of only around two hours.
Darrell Rivers, the plucky but temper-prone protagonist of the books, is still the focus of this adaptation, but the honours here are much more evenly shared between the eight ensemble members—including pianist Stephanie Hockley, who contributes atmospheric and varied musical accompaniment to the mix.
Of the on-stage performers, Mirabelle Gremaud, as music-obsessed Irene Dupont, appropriately contributes the most to the instrumentation: her harp makes for a sound palette not often found in actor-musician shows. Vinnie Heaven as Bill Robinson also adds here, and Heaven's appearance towards the end of the first half of the show injects an excellent new beat and energy.
Not that energy is in any way lacking. Izuka Hoyle, as Darrell, leads a uniformly strong cast with great verve as they swing and belt through the well-chosen pair of opening numbers (Benny Goodman's) "Sing Sing Sing" and the classic spiritual "Gospel Train".
Renée Lamb plays compulsively jokey Alicia Johns and Francesca Mills is prim and well-organised Sally Hope, while Rose Shalloo also puts in a great turn as Mary Lou Atkinson, who's a bit of a scaredy-cat but a loyal friend. Shalloo's whining defeatism is pitch-perfect—comic rather than grating and ultimately highly endearing.
That just leaves Gwendoline Lacey (Rebecca Collingwood), the bad girl who's "so devious it can't be natural!" Collingwood is a stand-out in what is already a powerful cast, playing Gwen with a sincere-seeming two-facedness and snarling temper. She incarnates the role with a great sense of humour—of course, it's always most fun to play the baddie. Like the rest of the ensemble, she's a beautiful singer, too, and has a particularly successful, character-driven solo-number.
Before we enter the jolly hockey sticks (apologies for the cliché, but in my defence both jollity and hockey sticks play key roles) world of this fantasy boarding school, Rice gives us a prelude: a framing device which takes us from contemporary school life—with its queues of disengaged pupils awaiting a trip to the oversubscribed welfare officer—to the post-war years and the more cartoon-like Towers.
Rice has spoken about the importance of the contemporary in the story, the resonance and radicalness of the book's message of openly striving to find a shared, sturdy moral code and its celebration of female friendship and alliance.
Personally, I felt this came across strongly enough without the framing device and the production's reluctance to decide between whether the source material deserves celebration and sincerity or mickey-take and parody detracted a little from a real sense of engagement. The show could do with one or two fewer "looks to camera"; the argument for kindness and for the chance to become "strong young people on whom the world can lean" is convincing on its own terms.
Reviewer: Mark Smith