Manon
Kenneth MacMillan with music by Jules Massenet
English National Ballet
Opera House, Manchester
–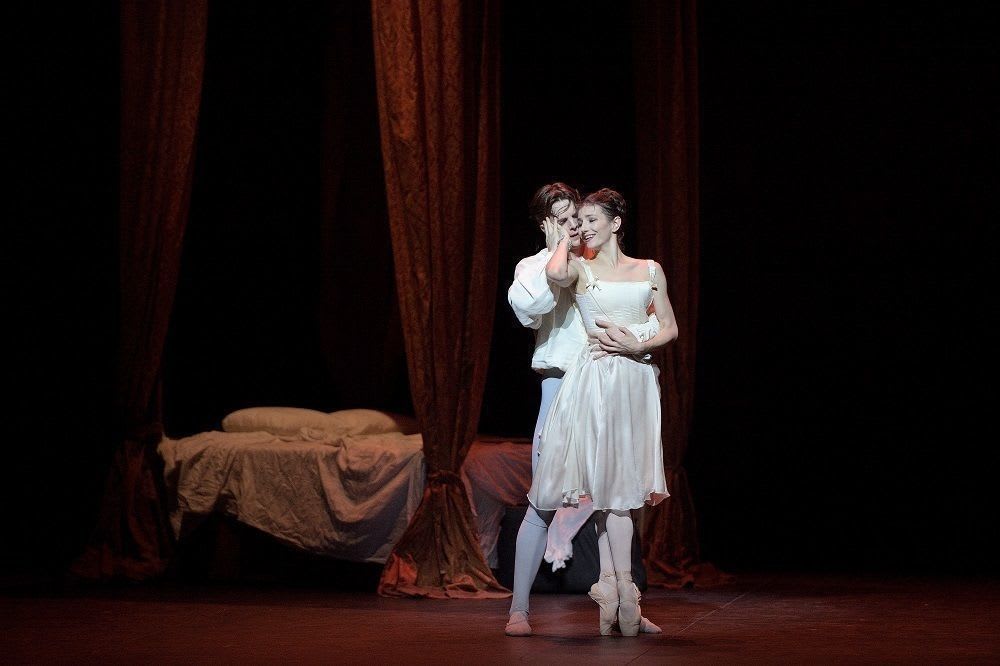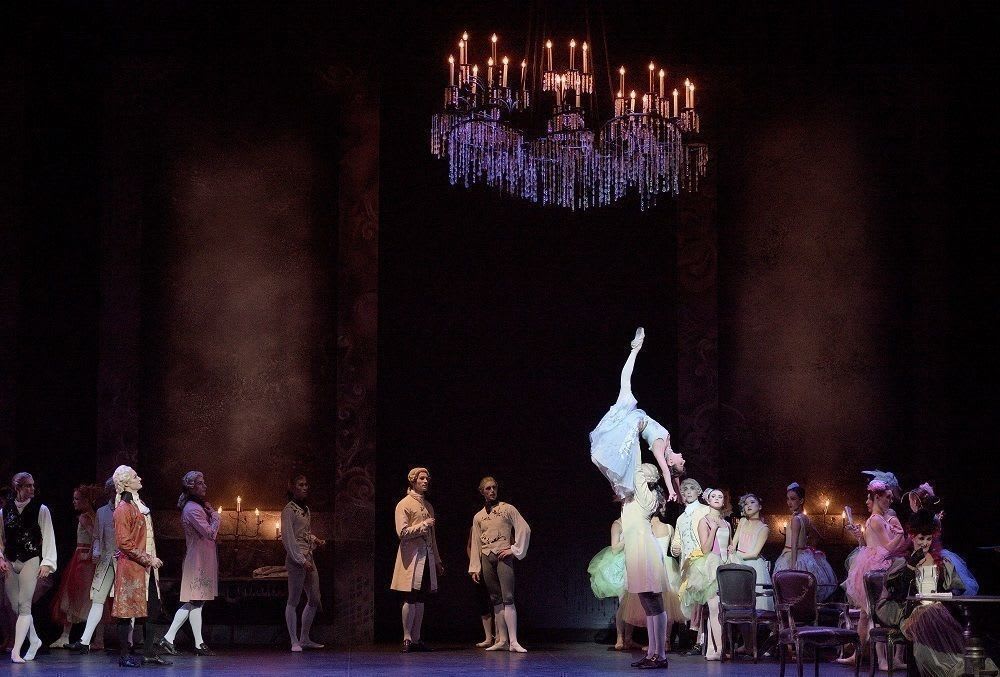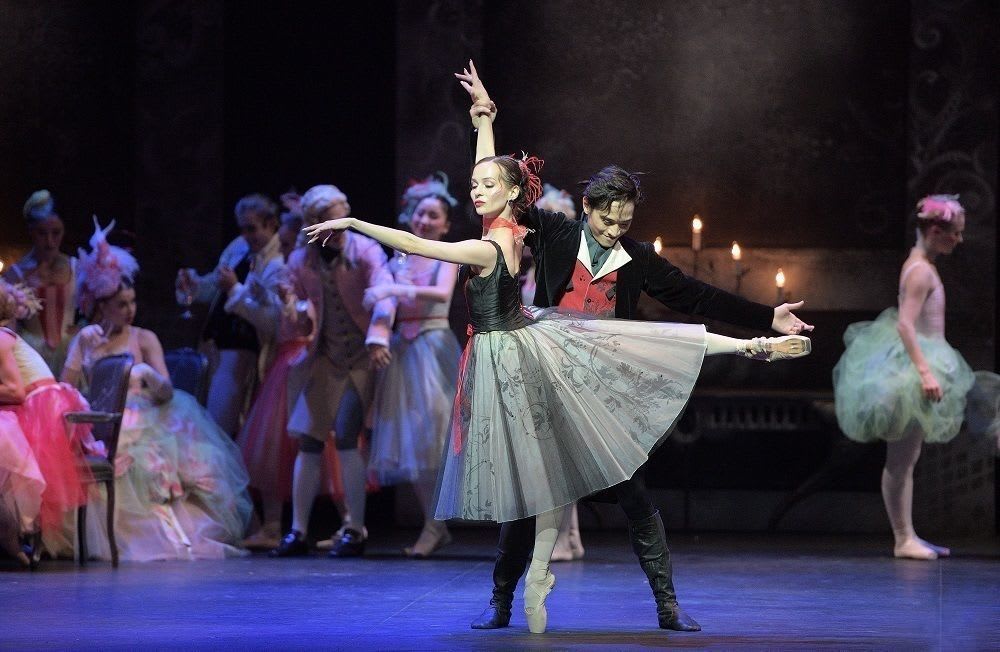 It is more than 30 years since choreographer Kenneth MacMillan devised Manon and, in that time, society has become hyper-sensitive about women being exploited by men in positions of power. This makes one wonder how MacMillan's tale of an innocent woman being corrupted by her own desires and the whims of men will be received by a present-day audience.
If anything, the English National Ballet's production is more relevant than ever to contemporary audiences. The opening scene is a stark depiction of a divided society—the wealthy elite smugly at play surrounded by, and trying to ignore, the dregs of their community—beggars and urchins desperate for charity. In a dark foreshadowing of Manon's destiny, a cart full of female convicts is dragged around the stage. By the third act, the situation has grown even worse and the dispossessed have become the damned—starved and shuffling painfully around the stage in a parody of the graceful moves we associate with dancers. It is, as a certain philosopher once remarked, a cheap holiday in other people's misery.
Manon (Alina Cojocaru) is an innocent on her way to become a nun but her louche brother Lescaut (Jefffrey Cirio) has other ideas and is secretly making arrangements to marry her off to the highest bidder. Manon is so attracted to the intellectual student Des Grieux (Joseph Caley) that she overcomes her moral inhibitions and steals money for them to live as a couple. But Manon has developed a taste for the finer things in life and cannot resist her brother's efforts to secure a wealthy match, so beginning a spiral of events with tragic consequences.
Alina Cojocaru creates a fascinating, complex and flawed character. In her first appearance, Manon is timid and watches from the sidelines as her brother's mistress Katja Khaniukova dances seductively centre-stage. Yet within a short time, Manon has becomes the seducer, slinking towards her lover across a bare stage like a predator.
Even as Manon descends into corruption, there is a part of her that shines through—the second act opens in a squalid brothel with the cast performing as feral prostitutes and their grotesque clients while Alina Cojocaru gracefully glides around the stage apparently unsullied by the environment. Manon may not be a sympathetic character—MacMillan's ambiguous approach certainly makes her complicit in her own corruption—but Cojocaru draws out her humanity and challenges the audience to consider if they would have behaved differently in the circumstances.
There is no doubt that men dominate the society in which Manon lives. One dance sees Manon objectified by being passed from one man to the next like a prize. But the men in the ballet are hardly credits to their gender; Lescaut is effectively a pimp and Des Grieux is ineffectual. There is, however, no doubting the passion between Manon and Des Grieux due to the scorching chemistry between Alina Cojocaru and Joseph Caley which makes their duets a steamy affair to say the least.
The score for the ballet, cherry-picked from the works of Jules Massenet and arranged into a cohesive whole by Martin Yates, works contrary to the dark nature of the production being light and romantic.
The English National Ballet's production of Manon remains a dark and seductive tale that is relevant to our confused and conflicted society and is an essential part of the current theatrical calendar.
Reviewer: David Cunningham