Mariposa
Libretto by Carlos Pons Guerra and Karthika Nair, score by Luis Miguel Cobo, inspired by Giacomo Puccini's Madama Butterfly
DeNada Dance Theatre
The Lowry, Salford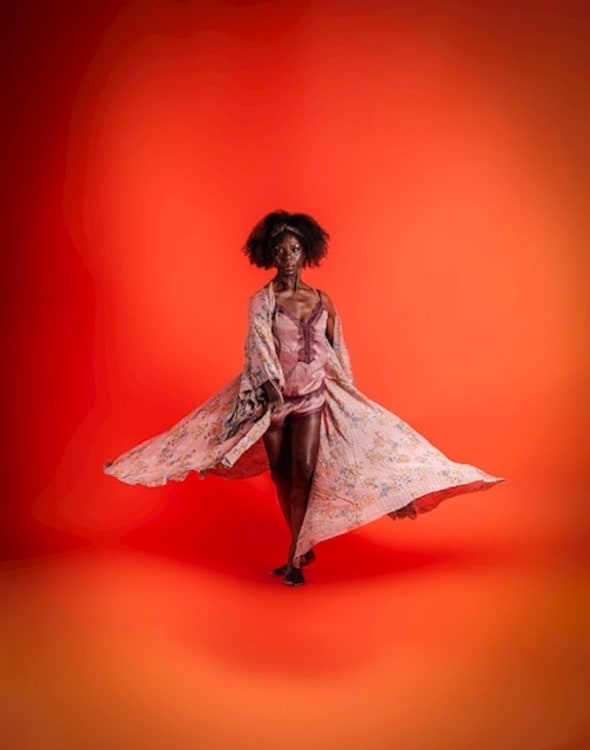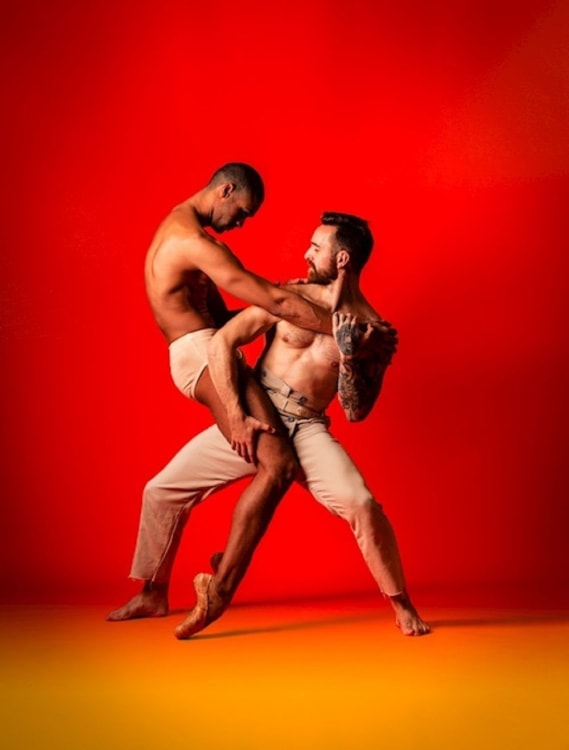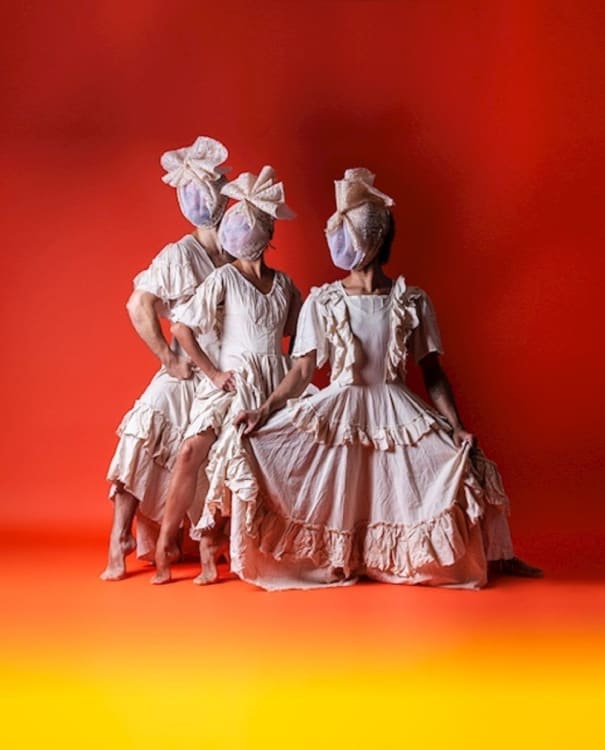 Dance in Cuba is inevitably linked to the inspirational true-life story of Carlos Acosta who rose from poverty to become an international sensation. DeNada Dance Theatre's Mariposa (Butterfly) describes a different fate for a Cuban resident desperate for escape.
Librettists Carlos Pons Guerra and Karthika Nair move the tragic story of Madama Butterfly from Japan to post-revolution Cuba. Rent boy Mariposa (Harry Alexander) falls in love with a sailor, Preston (Stan West). However, Preston is conflicted about his sexuality and haunted by images of femininity. Mariposa is so desperate to satisfy his lover and escape from squalid poverty he agrees to transition and undertakes a sex-change. But reality fails to live up to Mariposa's hopes.
The atmosphere for the dance is one of stale apathy. The audience enters the theatre to be greeted by a pair of sex workers slouching portside gazing listlessly at the horizon. There is little energy in the dancing which at times has a hallucinogenic, druggy quality. There is no set or props, so scene changes are achieved by Barnaby Booth's imaginative lighting moving from a chilly blue for the opening to arid scarlet for the brothel in which Mariposa lies in restless drugged repose.
Luis Miguel Cobo's score teasingly allows flickers of Puccini's opera to emerge at moments of great passion. This is, however, a highly original score; the transition sequence is more witchcraft than surgery with a trio of faceless brides cocooning Mariposa in gauze bandages while a Voodoo soundtrack pounds in the background.
For a dance in which sex is a major theme, Carlos Pons Guerra's choreography speaks more of frustration than satisfaction. The dancing rarely achieves any release being tightly controlled. The depiction of sex is hardly romantic; Mariposa is used by a series of sex tourists, to a grinding industrial score, with brutal movements that are mechanical and without passion, creating a deliberately vulgar and repulsive scene.
The dance allows the relationship between Mariposa and Preston to develop with tenderness. The opening moves are tentative—the duo rarely making eye contact and touching only with fingertips—before progressing into highly physical and deeply passionate movements.
Mariposa's tragedy is the difference between hope and reality. It is never clear if the character truly wishes to change gender or if the action is a means to an end—an attempt to satisfy the perceived sexual preferences of a lover. Harry Alexander's heart-breaking performance captures the sense of dreams being dashed. He is taller than average so his efforts to assume feminine characteristics—specifically dancing en pointe—look crude and unconvincing. Straining on tiptoes, he resembles an ungainly stork; and his posture is submissive—cringing and flinching. There is a sharp comparison between Harry Alexander and Corey Anand who, as Preston's wife Kate, is an idealised form of femininity: petit, graceful and frail.
The reunion between Mariposa and Preston is bittersweet. There is the lingering suggestion Preston may have been attracted to Mariposa regardless of gender. Typical of a dance that allows few illusions, the only chance to see Mariposa achieve female perfection is a languid, dream-like closing sequence of Harry Alexander finally gliding gracefully to an exit.
The combination of tenderness and savage disappointment makes Mariposa a powerful if disturbing show.
Reviewer: David Cunningham