Mark Thomas: Check Up, Our NHS @ 70
Mark Thomas
Lakin McCarthy, Mark Thomas, Nick Of Time Productions
New Wolsey Theatre, Ipswich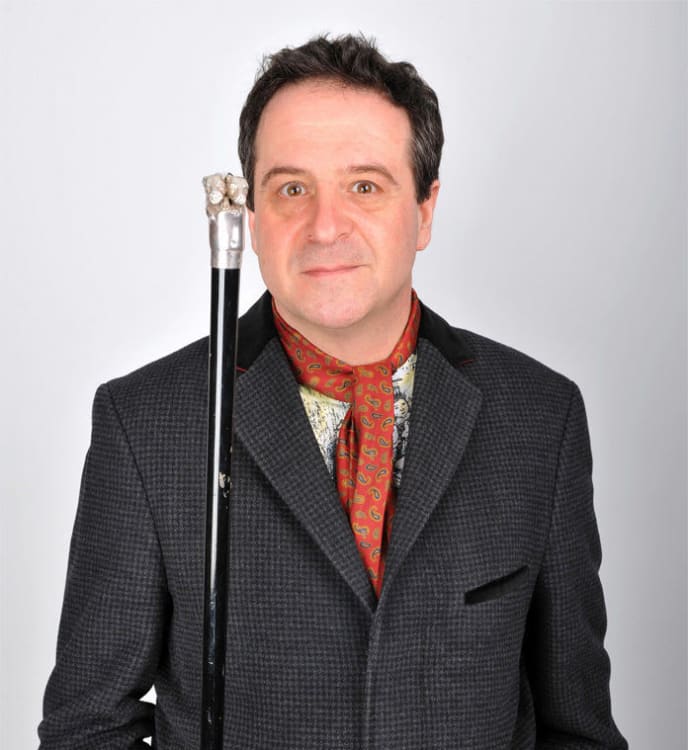 Mark Thomas has been a politically based comedian and performer for 30 years and has covered many subjects from HMRC and taxes, walking the wall on the Israeli West Bank and selling arms to dictators, to encouraging grass roots protest in 100 Acts of Minor Dissent and his relationship with his father. His shows are part storytelling, part comedy stand-up, part political rant. He was born in South London so he has the personable patter but he's very left of centre and takes no prisoners. He can leave you feeling shaken, stirred, shocked and amused all at the same time.
His latest show to tour—which won a Fringe First Award at Edinburgh last year—is a look at the NHS at 70. Like most of us, he was born under the NHS, but his mother was a midwife so he already has another stake in the institution. And he cares passionately about what is going to happen to it.
So this performance is based on a series of interviews with a number of high-up professionals concerned with health care, including some previous health secretaries, and a time spent shadowing doctors, nurses and surgeons in a group of hospitals in London.
Using clips of film and other bits of media, Thomas moves between his own consultancy with a GP on the state of his own health to what is really wrong with the NHS—and how those who work in it every day deal with life on the front line.
The NHS is a big hefty subject and In the hands of someone else this might have dragged or got bogged down in statistics, but by moving seamlessly between the various characters he met—taking on the personas and the voices as he described incidents in A&E or the operating theatre—this-paced show never once drops the ball or allows your attention to wander.
Thomas is very good at holding an audience's attention and his engaging persona pulls you in to the subject and hauls you along. You may not agree with everything he says, but it's all well researched and, using the material, he has a lot of compelling points to make.
A great 75 minutes of thought-provoking entertainment. Worth catching at one of his other venues.
Reviewer: Suzanne Hawkes