Mark Thomas: The Red Shed
Mark Thomas
Traverse Theatre
–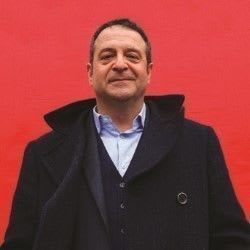 Nobody does it quite like Mark Thomas. His enthusiasm can make almost any subject fascinating.
In 2016, his topic is the 50th anniversary of Wakefield's Red Shed, a political powerhouse in the heart of Yorkshire's former mining district.
With the help of half a dozen audience members and a pair of red doors, Thomas presents his own personal history in connection with the venue, which he first visited as a callow student during the miners' strike in the mid-1980s.
Gradually, over the last three decades, they have become intricately entwined, to the extent that he decided to memorialise the shed, its stalwarts and events in that bitter strike.
More particularly, Thomas set off on a series of quests to recall and possibly redefine history, spending most of the 80 minutes in combative form explaining what went right and wrong.
The wit and passion are undoubtedly present in abundance but the subject matter seems stretched a fair distance beyond an ideal running time on this occasion.
Reviewer: Philip Fisher