Marry Me A Little
Songs by Stephen Sondheim, show conceived and developed by Craig Lucas and Norman Rene
St James's Theatre
Studio St James's Theatre
–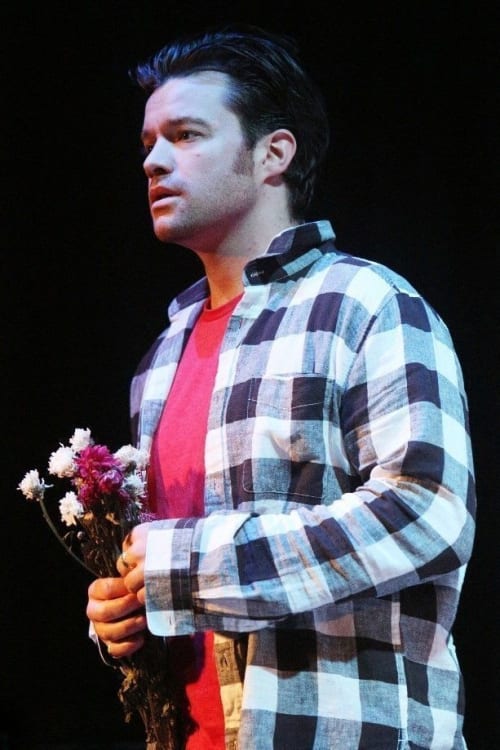 Back in 1979 when aspiring playwright Craig Lucas was playing in the chorus of Broadway's original production of Sweeney Todd, he got to meet Stephen Sondheim.
A by–chance reference to a collection of Sondheim material that had never made it on stage, or had been cut during try–outs, a year later became Marry Me A Little when Lucas was invited to write a late night cabaret.
With Norman Rene, a number of Sondheim numbers were selected and sequenced such that a picture formed of a man and woman, eager for love but living alone and lonely. The inclusion of "Your Eyes Are Blue" cut from A Funny Thing Happened on the Way to the Forum, which implies the man and woman live in the same building, adds a soupçon of pathos to the mix.
At 65 minutes, this is an engaging and occasionally moving diversion. The intimacy of the piece is well–suited to the diminutively proportioned Studio at St James's Theatre and, with its cabaret seating, musical director David Randall looks entirely well placed beside the stage at the shiny piano.
The show has a few songs, "Marry Me A Little" amongst them, that have become well- or at least better–known in the years since those first productions in the US and the UK (1982), but there are still some rarities such as "Bang!", replaced in A Little Night Music with "In Praise of Women" in order to facilitate a change of scenery.
The bluesy "The Girls of Summer" gets a welcome airing here as well as numbers from the lesser known 1920s set Saturday Night and Anyone Can Whistle.
Choreography from Nick Winston and direction from Hannah Chissick progress a coherent story in the absence of any dialogue, though Chissick might have encouraged the occasional glance up at those sitting in the gallery who got no eye contact at all.
The combination of songs means Marry Me A Little proves a terrific vehicle for Laura Pitt-Pulford who gets to show off her lovely voice and play the gamut from funny to sexy and tragic to jolly.
The same is true for Simon Bailey but less so, though he does get "Uptown, Downtown" taken from the proverbial cutting room floor of Follies. Originally written for Phyllis and replaced by "The Story of Lucy and Jessie", the boy does good delivering those great Sondheim rhymes Ritz/splits, Schlitz/mitts, culminating with …Ritz–oh, it's so schizo.
Who wouldn't want to pass an hour on a hot summer's night with cool drink in the air con of the St James's Studio with song–writing talent like that?
Reviewer: Sandra Giorgetti