Marrying Jake Gyllenhaal
Melissa Center
Whole Self Stories
Online@theSpaceUK
–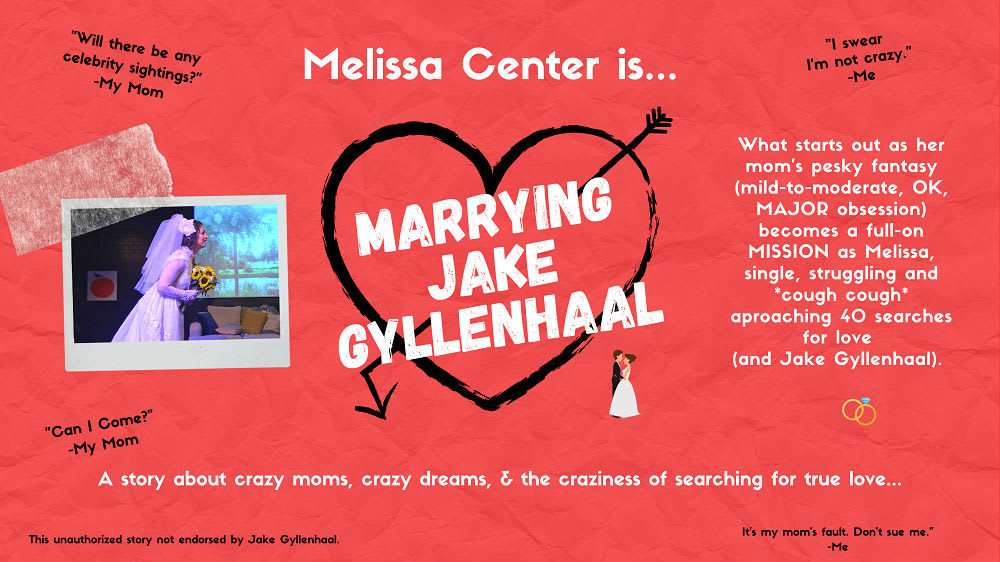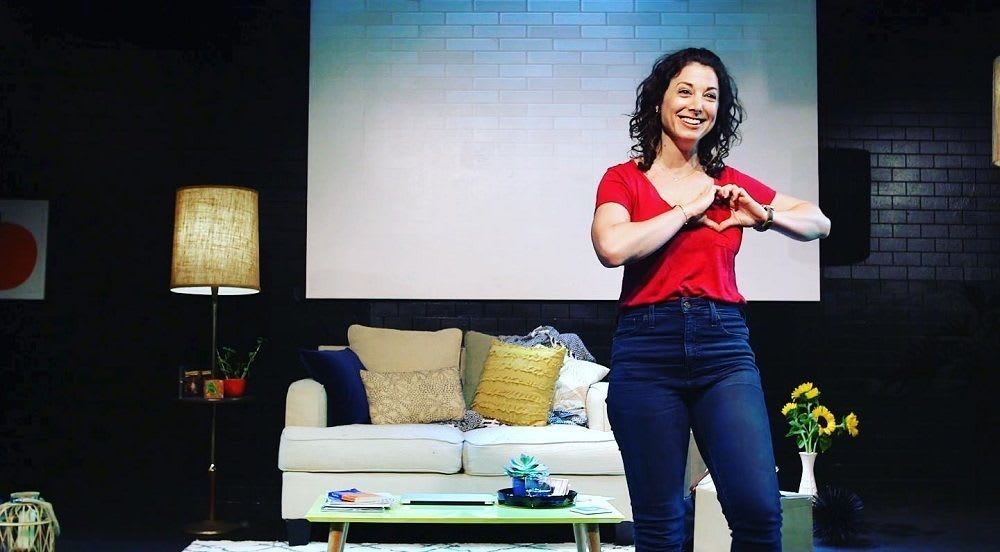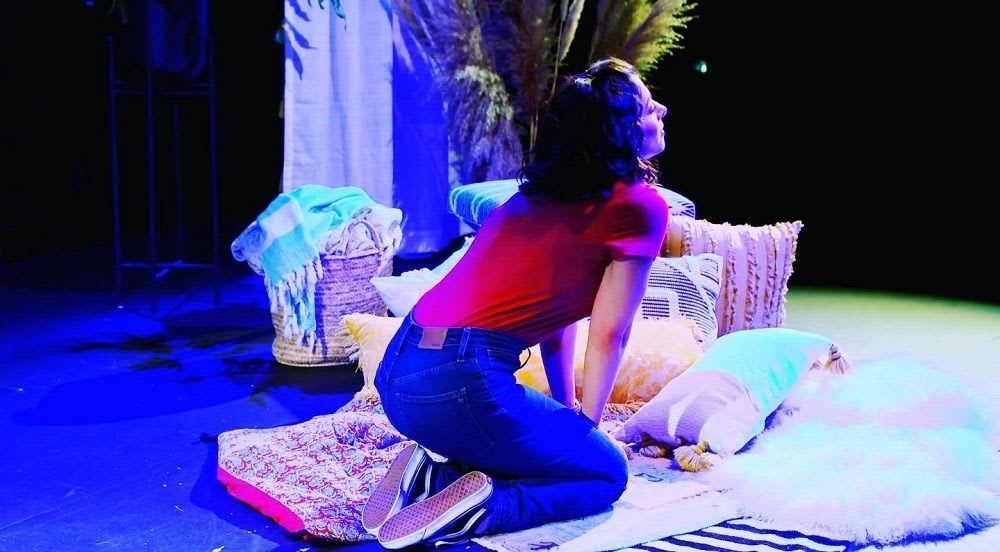 Promotional material for Melissa Center's autobiographical (ish) Marrying Jake Gyllenhaal gives the impression of a fluffy, light-hearted rom-com. This does not do justice to a complex show that, while full of humour, addresses also the darker, obsessional aspects of love.
Actor Melissa Center (author / sole performer Melissa Center playing a fictional version of herself) has a stalled professional career and a stagnant love life. During their weekly telephone chats, her mother offers the off-the-wall proposition actor Jake Gyllenhaal would be a good match. Strange coincidences develop with Center encountering people who have worked or socialised with Gyllenhaal. When online dating does not produce a suitable partner, Center begins to share her mother's opinion and wonders whether one way of attracting Gyllenhaal's interest might be to write a play based on her experiences.
For a Fringe show, Marrying Jake Gyllenhaal is a very high-quality presentation. Ben Knox's apartment set is lush and convincing with a screen erected to show films of cityscapes, text messages and photographs of Gyllenhaal and others. Michelle Bossy directs as if the show was a full-cast play rather than a monologue. The multi-talented Center brings to life a range of vivid characters—many male—and the show is highly physical with the actor striding around the stage enacting various confrontations. The variety is not limited to the style of acting—the show features also musical numbers played by musicians, very much up-to-date, wearing COVID masks. Singing is the one area where Center shows any limitations—her effort to reach and hold a note sometimes becoming apparent.
Marrying Jake Gyllenhaal is truthful in the depiction of modern love. Center's misadventures begin humorously with a date casually admitting to being skint and recently released from prison for pushing drugs. But the play realistically explores the more uncomfortable aspects of relationships. Center is visibly distressed, recalling how a boyfriend became controlling and began stalking her. The scene of Center seeking police help only to be propositioned by a sleezy officer is harrowing rather than amusing.
Director Michelle Bossy handles the shifts in tone very well. The basic set-up for the play—a Jewish mother pushing her daughter towards marriage—may be old fashioned but the depiction of contemporary relationships is unsparingly modern. The play convincingly shows how a love affair can jump from ecstasy to horror but remains positive in outlook. Marrying Jake Gyllenhaal steps close to the point of shifting into dark drama and moves back to more comfortable areas with Center achieving a degree of peace with her situation.
Melissa Center presents a fascinatingly flawed character. She has a dry sense of humour and is self-aware to the extent of being able to recognise her professional errors. However, although she has experienced being stalked by a lover, Center ignores how her behaviour towards Gyllenhaal is becoming obsessive. The ambiguity remains throughout the play—pictures of Center's face pasted over Gyllenhaal's girlfriends feature onscreen. It is staged as a final joke, but remains a discomforting example of fanatical behaviour.
Marrying Jake Gyllenhaal is a bracingly funny look at the complexities of modern relationships.
Reviewer: David Cunningham