Maryland
Lucy Kirkwood
Royal Court/BBC
Released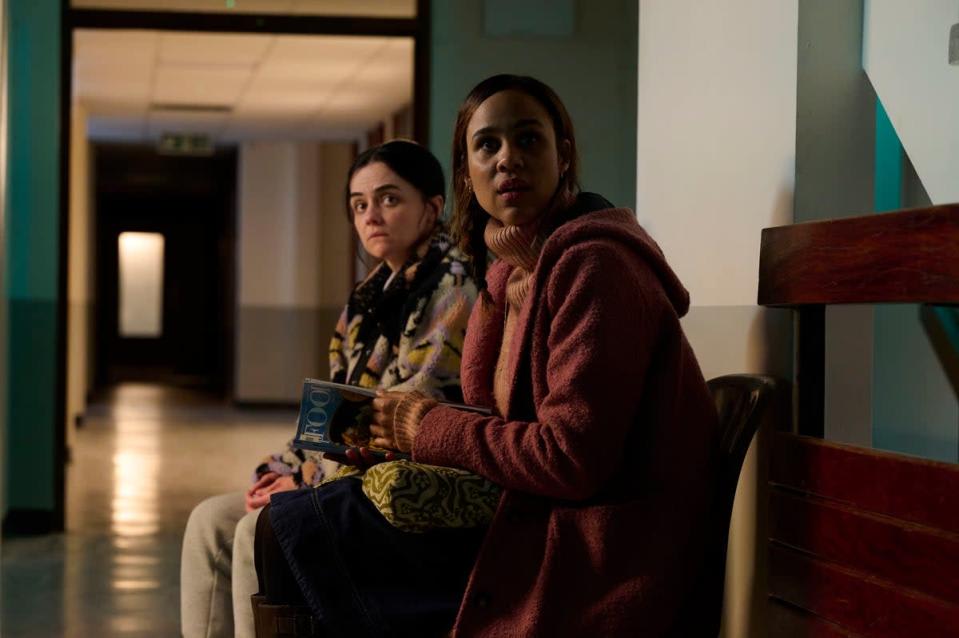 For the best part of seven decades, the Royal Court has prided itself on presenting new writing that gets to the heart of contemporary issues. That is exactly what Lucy Kirkwood has achieved in Maryland, a play that lasted only 20 minutes but says more about today's society than many epic length books.
This TV adaptation is literally shocking and could change the way that any viewer thinks about British society today. The impact will be even stronger on Londoners, since it is such an indictment of the worst cases that have left the Metropolitan Police without a Commissioner and in regime of "special measures".
The starting point is simple enough. Two women, played by Hayley Squires and Zawe Ashton and coincidentally both called Mary, have each been attacked while walking home by what is almost certainly the same man.
As a result, the pair find themselves together at the local police station treated with what the officers involved, played by Daniel Mays and Justine Mitchell, clearly regard as sympathy. However, in the circumstances, it is not surprising that the two victims see some of their behaviour as callous and potentially threatening.
In a series of short scenes, there are subtle but pertinent allusions to recent cases involving the Met, particularly the murder of Sarah Everard by a serving officer, the aftermath of the deaths of Bibaa Henry and Nicole Smallman when police shared photographs of their bodies plus the more recent revelations regarding exchanges of obscene messages at Charing Cross police station.
The ordeal faced by the two women is highlighted by commentary from a small, Greek-style chorus who put their experiences into the context of everyday life.
Where this play, co-directed by Lucy Kirkwood and Brian Hall, really hits home is in demonstrating the terror that any woman out on the street might feel in the presence of any man.
This really is an awful indictment of a society that is going badly wrong but quite what it will take to make the streets safe again is going to be a significant challenge for both the next Prime Minister and Commissioner of the Metropolitan Police, even if the will is there.
Both the BBC and the Royal Court are to be congratulated on commissioning such an important work since Maryland is the kind of play that should be compulsory viewing for all politicians, all police officers and perhaps even every man.
Reviewer: Philip Fisher