Mass
Conor Mitchell
Belfast Ensemble, Ulster Orchestra
The Telegraph Building, Belfast
–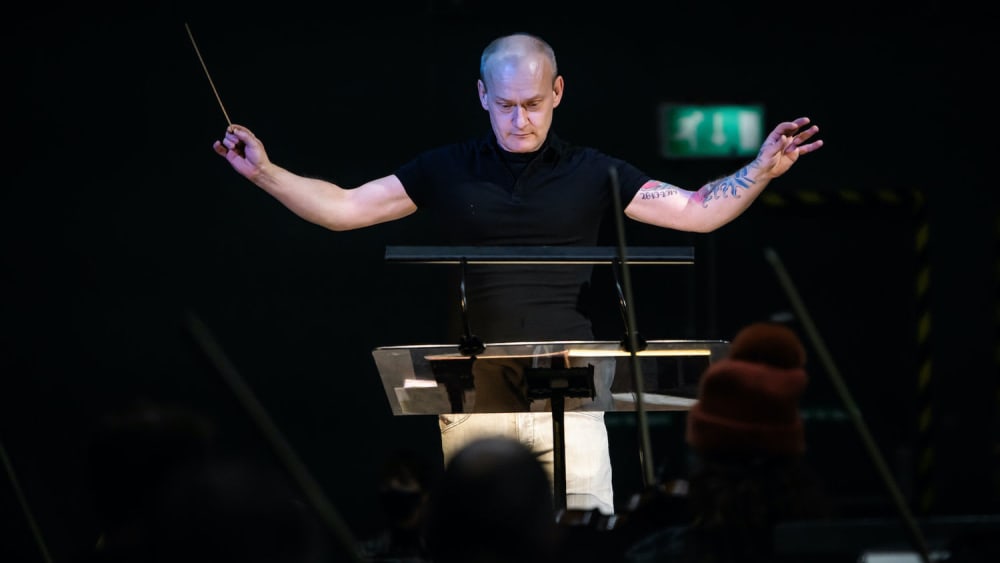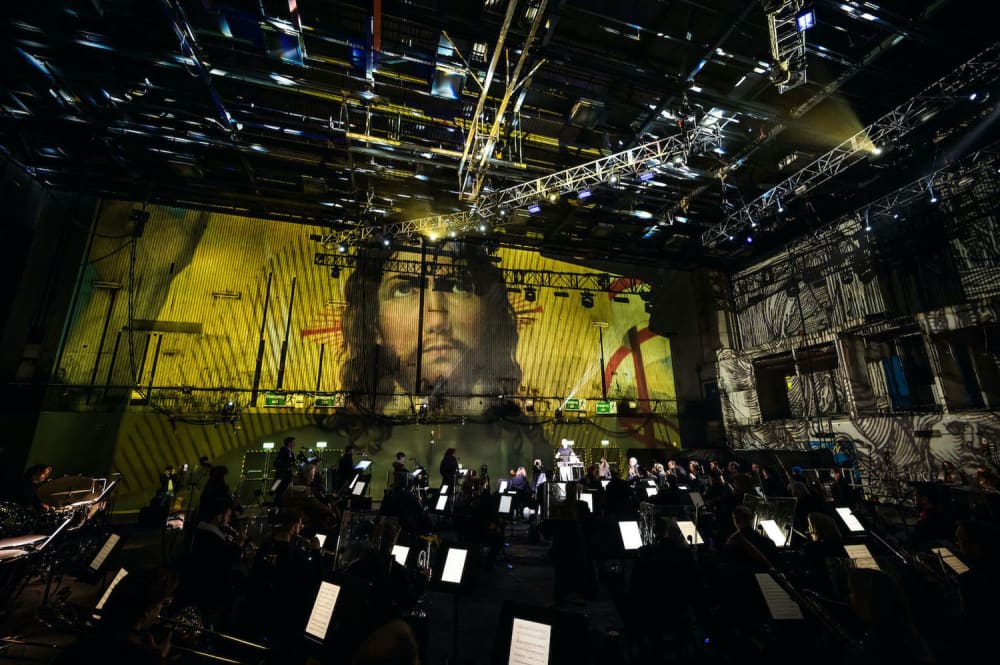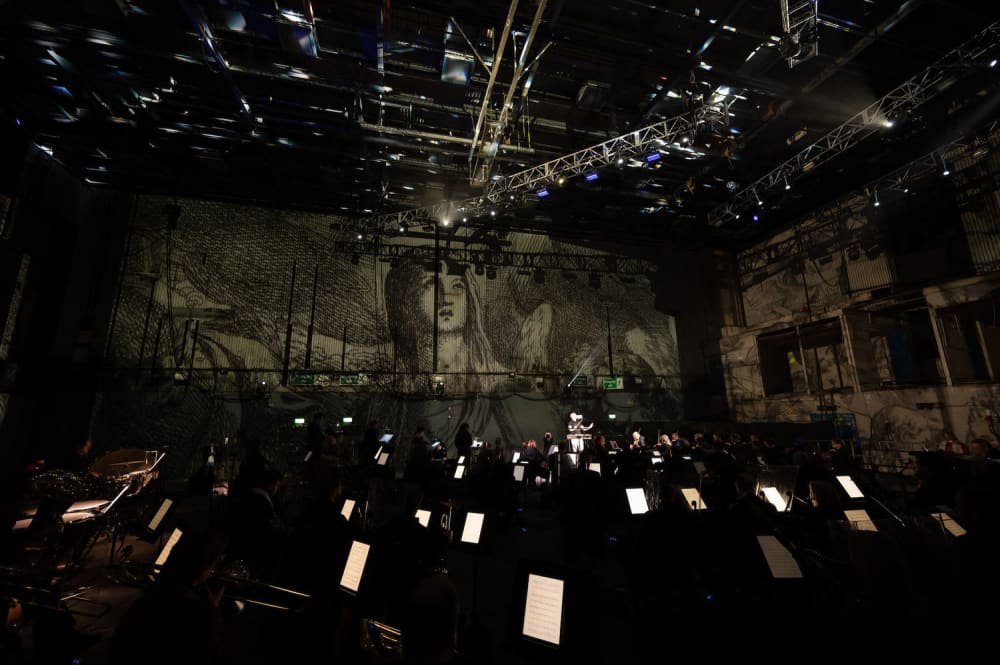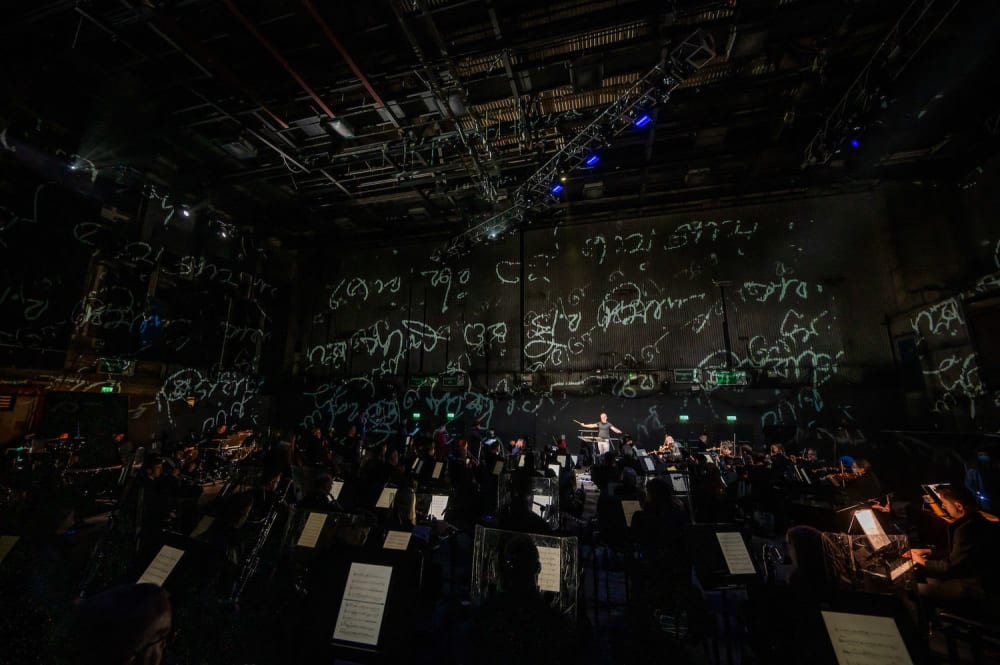 Presented as part of the Outburst Queer Arts Festival, Conor Mitchell's Mass is a thunderous take on a venerable form that collides music and video with a bracing immediacy, directness and boldness of execution that merits being described as theatrical.
If such a conceit risks sounding sacrilegious—it isn't—there is no denying the obvious sincerity with which Mitchell explores and exploits his conception of the Catholic liturgy as having "an inherent drama drawing on themes of rebirth, change, redemption" to examine his own relationship with faith as a gay man.
Mitchell is no stranger to the stage. His play The Dummy Tree was commissioned by the National Theatre in 2009, he has created several pieces for Youth Music Theatre UK, collaborated with playwright Mark Ravenhill and has begun to make his mark in opera, most recently with his caustic exposé of homophobia and hypocrisy in the Bible-thumping Democratic Unionist Party, Abomination.
There is certainly something operatic about Mitchell's realisation of the Mass, compact though it is at just 40 minutes in length. Brevity doesn't hinder its ambition, its aspiration towards epic scale voiced through music of dynamic extremes anchored in pummelling percussion, amphetamine-laced brass and strings that narcotically pulse between slicing, skittering narration and ethereal auras enveloping sung text.
Mitchell's muscular music manages to be wholly contemporary even while solidly rooted in antique precedents and laced with acknowledged allusions to Thomas Adès and, to my ears, the otherworldly beauty of Ligeti's Lux Aeterna and corporeal terror of Penderecki's Threnody to the Victims of Hiroshima. A perfect illustration, surely, of Catholic contrarieties.
The novel choice of venue—the stripped-bared but still imposing shell of the print works that once housed and produced Northern Ireland's leading daily newspaper, the Belfast Telegraph—pointedly echoes Mitchell's preoccupation with "rebirth, change, redemption" in the Mass.
It's the latest example of a growing trend pioneered by Tinderbox and Kabosh, more recently utilised by Cahoots NI and Big Telly, for Northern Irish companies to reclaim abandoned or previously inaccessible locations as performance spaces. Here, it packs an undeniable punch.
Providing elliptical commentary of their own are specially commissioned films by seven queer film-makers from Belfast, Brazil, Egypt, India, Syria and the United States. Projected, not always clearly, onto bare, three-storied walls scarred by an exposed skeleton of steel, brick and doors that open into emptiness, they feature assorted images of Renaissance art, an uncertain arboreal idyll, fleeting allusions to the Passion and scrolling hieroglyphic text that flash by with a fevered, stroboscopic intensity that threatens synaptic overload.
What is lacking perhaps—to unite music and visuals and lock-in Mitchell's intent—is an element of stagecraft in the presentation. With singers and the musicians of the Ulster Orchestra and Mitchell's own Belfast Ensemble statically marooned on a central platform, the standing audience is left to its own uncertain, milling devices. Sheer brute volume alone isn't enough to fully cohere message and medium. It's an oversight that robs the piece of a keener sense of engagement and greater immersive intimacy.
But as statement pieces go, Mass remains a significant achievement in a performance delivered with adrenalized conviction by all involved under Mitchell's own baton.
Reviewer: Michael Quinn