Matthew Bourne's Nutcracker!
Director and choreographer Matthew Bourne, music Tchaikovsky
New Adventures
Sadler's Wells
–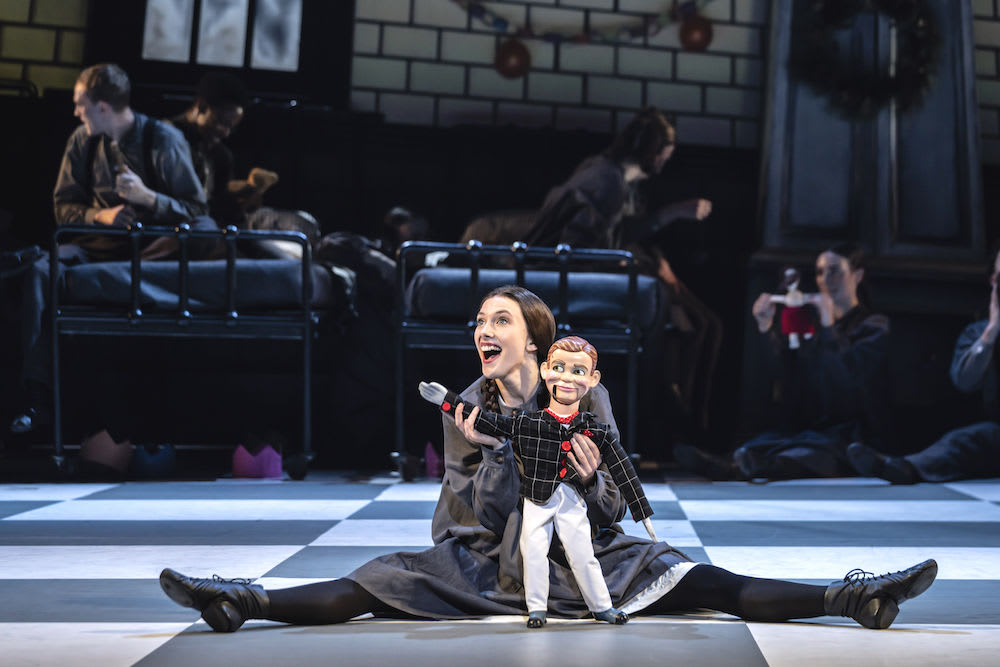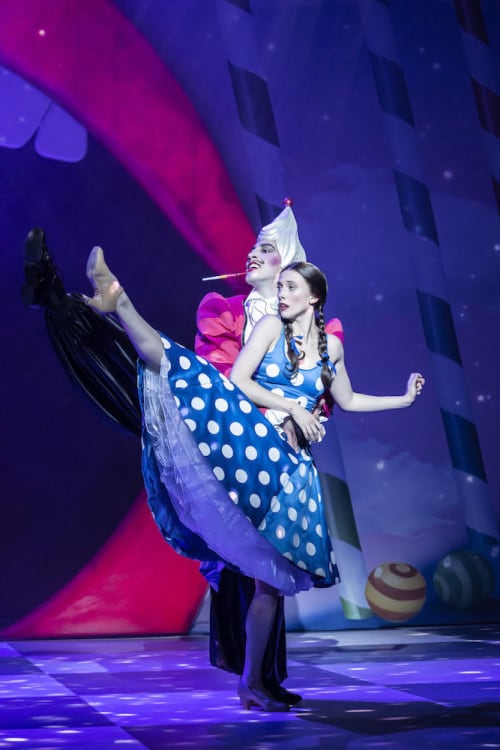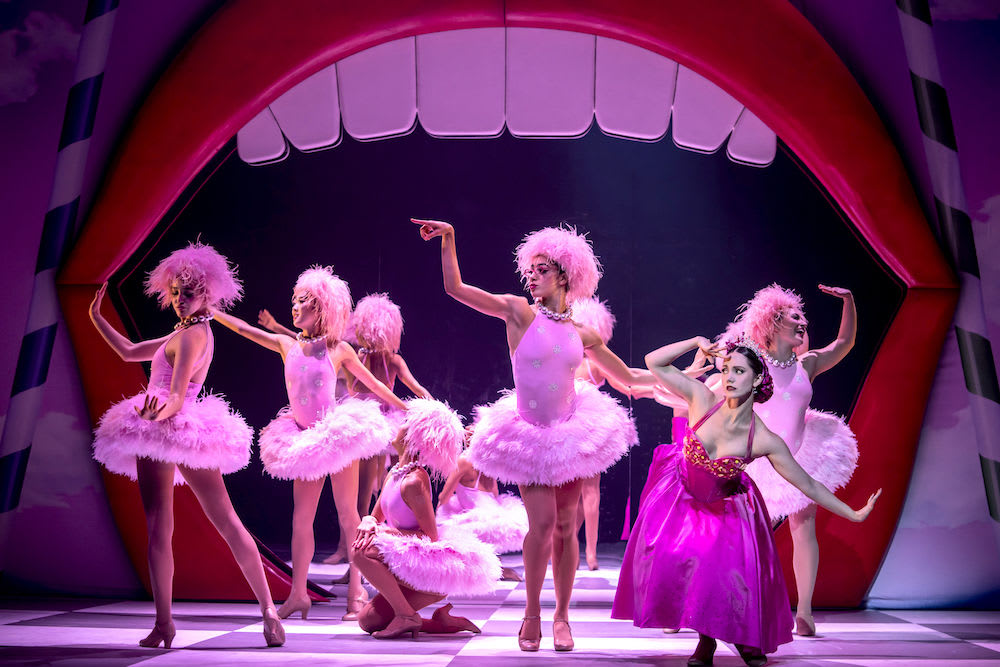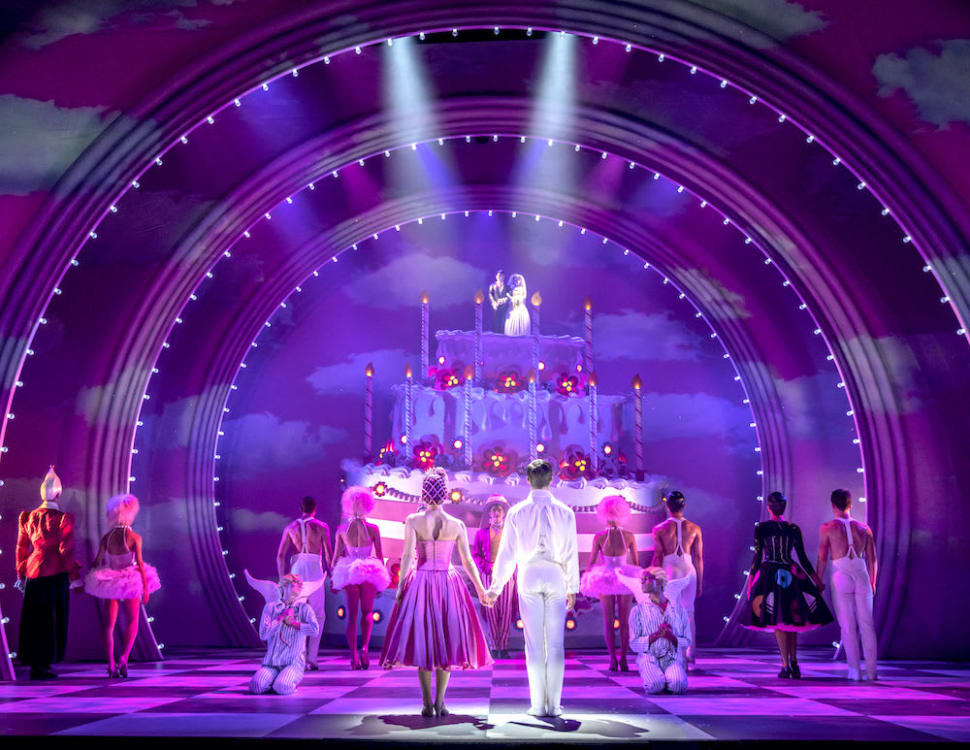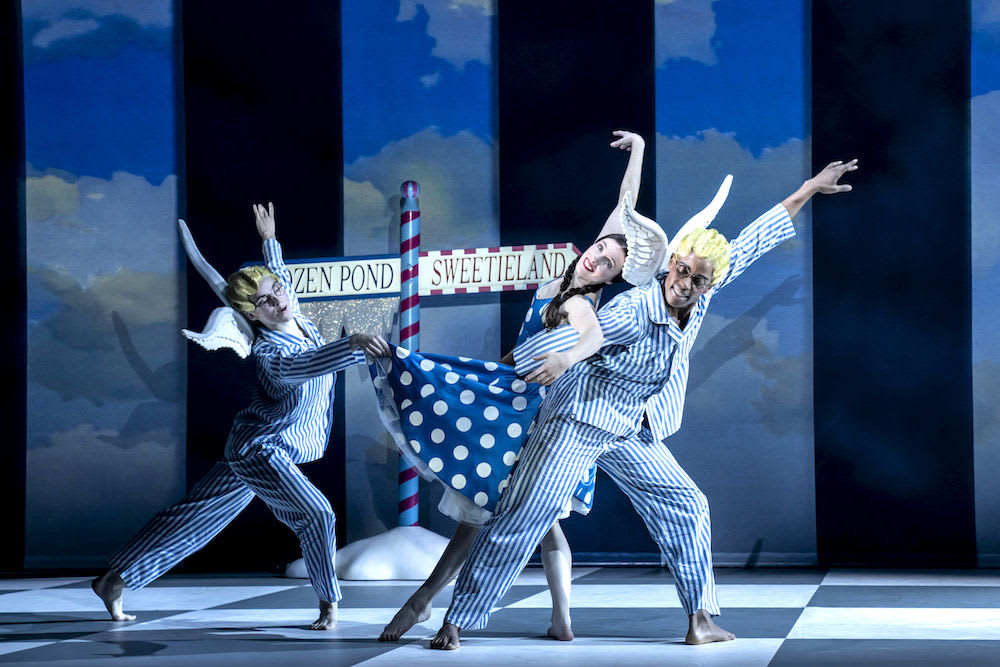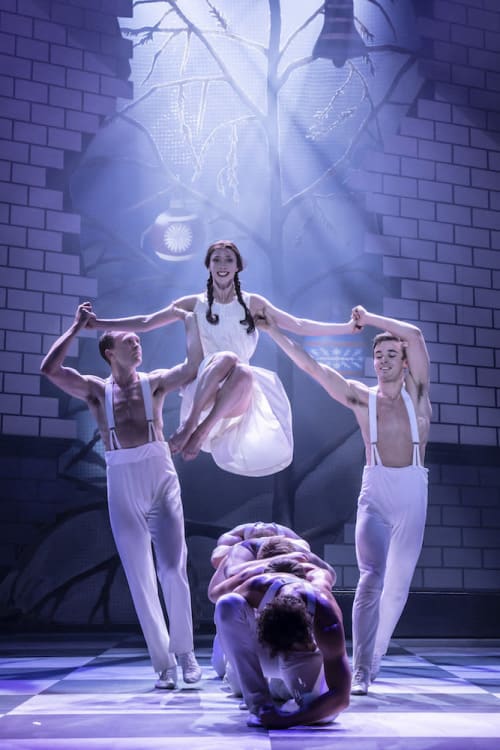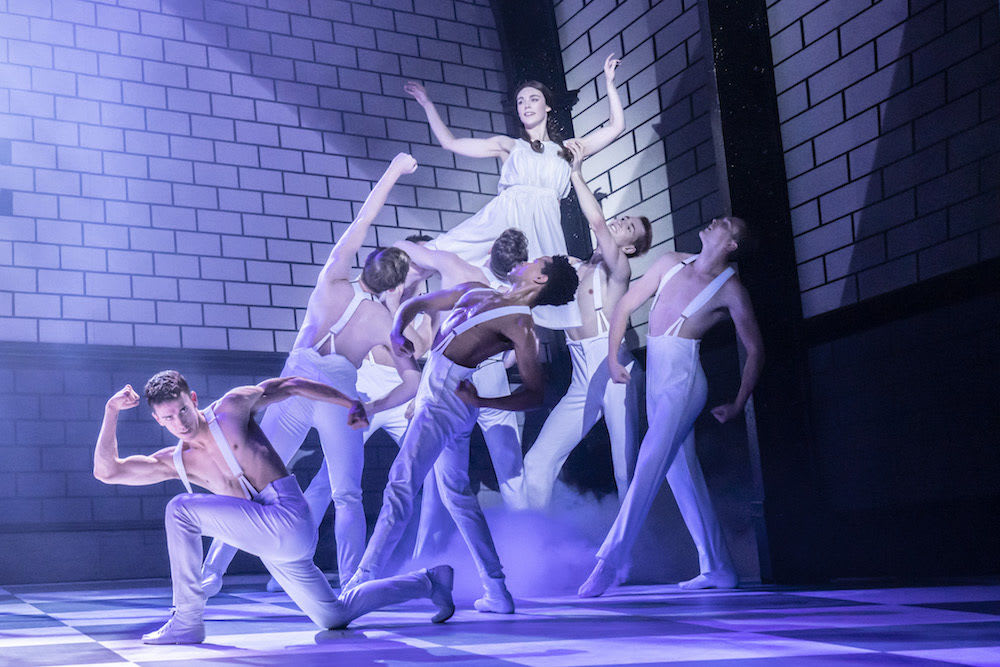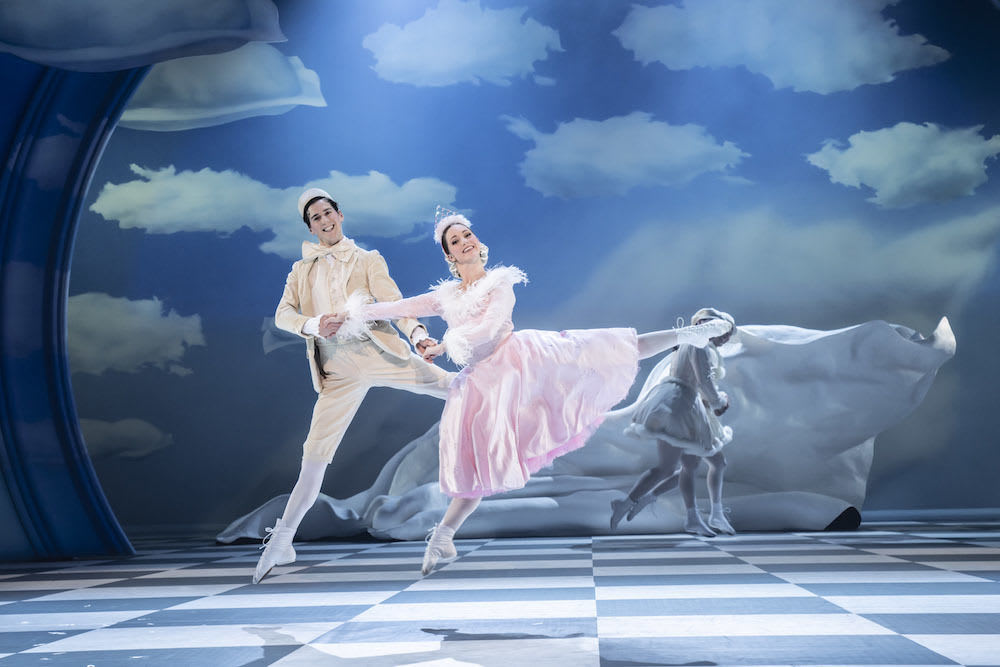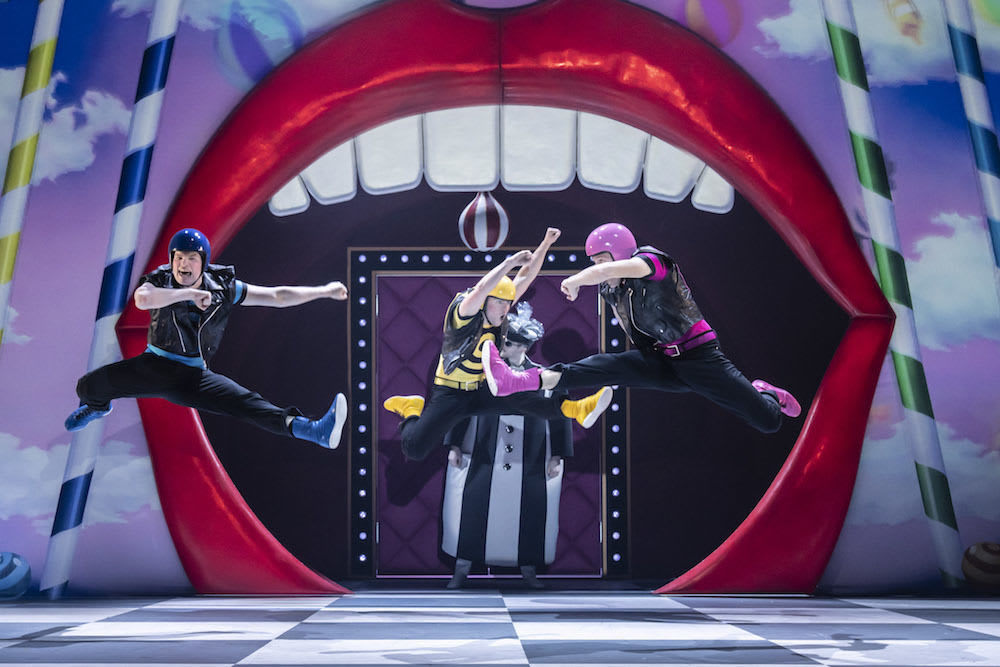 Matthew Bourne's Nutcracker! is back, "newly designed and refreshed", for its 30th anniversary year, and thank goodness, what a fabulous dose of festive spirit… Certainly the mask-free young ladies in the row in front of me think so with several bottles of it stashed under their seats. Let's hope Omicron isn't at the party.
I last saw the production in 2012, and though much does seem sparkling new, not that much has changed. Nutcracker! is an unmitigated joy and the audience welcomes it with loud involvement, guffaws and applause. First half is set in a grey monochrome Dickensian orphanage run by the Drosses; the second in Technicolor Sweetieland with the 'Les Patineurs' Frozen Pond en route all blues and white. What an archive reference library Bourne must have in his head. Designer Anthony Ward, too—there's a wonderful creative team. Lovely touches throughout. But it's Bourne's signature choreographic language that is so reassuringly familiar. I do think he's become an institution.
From the first minutes, Bourne has the audience in the palm of his hand, or rather the cast does, as they break that fourth wall when they (as the orphans in grey) walk dazed with wonder on to the stage and see us, see the theatre. Each of the orphanage ensemble has their own character, great actors all. Orphanage soul mates Keenan Fletcher and Katrina Lyndon make perfect Cupids in the second act.
The Nutcracker doll looks like the ventriloquist doll Archie Andrews from the 1950s and '60s, and, when he transforms into the live version (Harrison Dowzell is super fit), his music hall funny floppy limbed walk gets the laughs it deserves. But when he becomes the real live young man, he is the image of a sexy gymnast in his white tight trousers and braces.
Clara must be in seventh heaven—new beau, skating on the Frozen Pond, with its pillow clouds, the Cupids guiding her to Sweetieland. But the Drosses spoilt brats Sugar and Fritz, who snatch all the presents given to the orphans by deluded old benefactors, turn up in Sweetieland too. Not only that but Princess Sugar (her brother turns into a mischievous 'Knave of Hearts' Prince Bon-Bon) gets the Nutcracker and marries him. This is Swan Lake in reverse. The evil girl gets the easily captivated prince. And do I spot familiar choreography from Bourne's Swan Lake? Nothing wrong with recycling.
Bourne loves referencing / parodying old films and musicals, and self-referencing, which is part of his charm and wit. And this is a charming and witty show. There's a Busby Berkeley three-tier wedding cake number—lots of suggestive hip grinding—and the Drosses have turned into a Willy Wonka-ish King Sherbet and his wife Queen Candy. The club bouncer is a Humbug, and the national dances are great fun. The Spanish is an Allsorts Trio (Monique Jonas formerly with Richard Alston is a standout). The Arab (with a touch of the Caterpillar's dance in Christopher Wheeldon's Alice's Adventures in Wonderland) danced by an aptly named Knickerbocker Glory—Jonathan Luke Baker's supple solo gets cheers. The Russian dance gets the Gobstoppers trio of hard biking boys (who remind me of Bourne's Cygnets). Not hard to guess who the Marshmallow Girls are in their identical fluffy 'Beverley Sisters' pink.
The music helps of course. Aficionados will be using it to decipher what Bourne has done so cleverly to the traditional ballet version (old benefactors substituted for grandparents for instance); the rest will just sit back and have a laugh to great music and some great moves. Bourne keeps you on your toes spotting the twists and turns of his inventive, deliciously naughty mind: characters lick each other lasciviously in Sweetieland. Yum. What a sugar high… There's a huge Victorian True Love Valentine heart of roses paper cut-out—now that's sugary... The audience finds it funny… And the transformed Nutcracker's half dozen male friends all in white do seem to have stepped out of Bourne's male underwear Spitfire divertissement. What a come-on.
But what about Clara? Have the Cupids let her down? The dream over, she is back at the orphanage, its broken walls intact after the magical bewitching midnight hour escape to a dream world. Not a row of beds with two or more per bed, just the one bed. But wait, who is that under the covers? Her dream boy, not in white, but in black trousers and braces… Aah. All's well. Knotted rope of sheets, an open window…
Dominic North and Ashley Shaw (Fritz and Sugar) I can spot a mile off (seven rows back in the first circle) from their body language, both fine actor dancers. Dowzell and Braithwaite are excellent and well cast, as are an unrecognisable Danny Reuben and Daisy May Kemp (Dr Dross and Matron)—it's all that greasepaint. But, in reality, it's an ensemble show, a company effort. What a better offering for depressing times. It's a long run, do go and raise your spirits, and glass to a fine production, which will be going on tour after the Sadler's Wells run. There are still plenty of tickets.
Reviewer: Vera Liber