Matthew's Passion
Mike James
WinterLight Productions
Sherman Cymru
–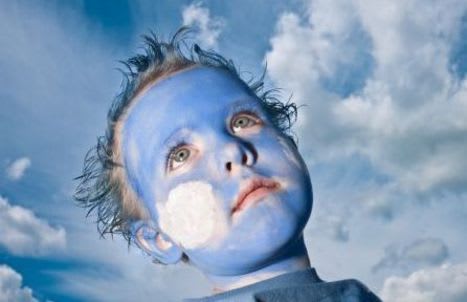 As we file into the Sherman's main arena, the title character of Matthew's Passion is already on stage, safe in his den, enfolded in a misty ambience which is illustrative of his foggy take on adult relationships. This is being sold as a play with autism as a central theme; and while Matthew, winningly played by Calum Glanville-Ellis, suffers from the condition, it is little more than a complication in a drama which is, while well-handled, over-familiar.
Matthew is the son of devout country vicar Tom, played by the impressively bearded Ioan Hefin (perhaps intentionally reminiscent of Dr Rowan Williams), who struggles to communicate his sincere faith to his adolescent offspring. His wife, Jenny, meanwhile, though supportive, is starting to grow weary of her situation. Thus when curate Mair suggests that Matt might be helped through contact with a returned traveller, Martin, who is deemed to be expert in some vaguely defined form of music therapy, they both leap at the opportunity. But when exotic drifter meets unhappy wife, trouble is sure to ensue.
Author Mike James does not romanticise Matthew's autism; it takes the form of emotional illiteracy and a proneness to anxiety. In his fascination with birds he comes across as anorak-ish rather than a savant; his MP3 player is filled with birdsong rather than music, and while hiding in his den, he imagines that it would be easy to learn to fly; thus an unfortunate incident is pre-figured.
Designer Jo Hughes makes good use of the large performance space—Matthew's den and Martin's bedsit are visible at all times. The set is, however, dominated by a pulpit in the shape of an eagle, an effective if unsubtle motif for the family's defining obsessions. During the play, Tom's attention is drawn to this, apparently for the first time, which seems hard to believe.
The song score is provided by folk luminaries Robin and Bina Williamson, and is effective, if under-used. It seems a pity that director Chris Durnall couldn't find a way to more seamlessly integrate it into the music therapy scenes, especially since Simon Nehan, although excellent as the wistful, troubled Martin, seems to be, at best, a rudimentary guitarist.
In fact, none of the performances can be faulted; Hefin is utterly believable as a man of faith, and especially heart-wrenching at a climactic moment; Ri Richards manages to provide both comic relief and dramatic counterpoint as the committed curate whose life is also in crisis; Bethan Morgan is highly effective as a woman who is both sexually and intellectually frustrated.
Indeed, the play succeeds on several levels—as a piece in which the religious life is taken seriously, as a depiction of the stresses inherent in being a parent of a child with mental health issues, as a portrait of a marriage which has imperceptibly drifted into in stagnancy. Where it falls down is that the central narrative is so predictable that we feel weighed down by a sense of inevitability which ought to be grandly tragic but instead tends towards the wearisome.
Reviewer: Othniel Smith