Mean Girls
Book by Tina Fey, music by Jeff Richmond and lyrics by Neil Benjamin
August Wilson Theatre, New York
From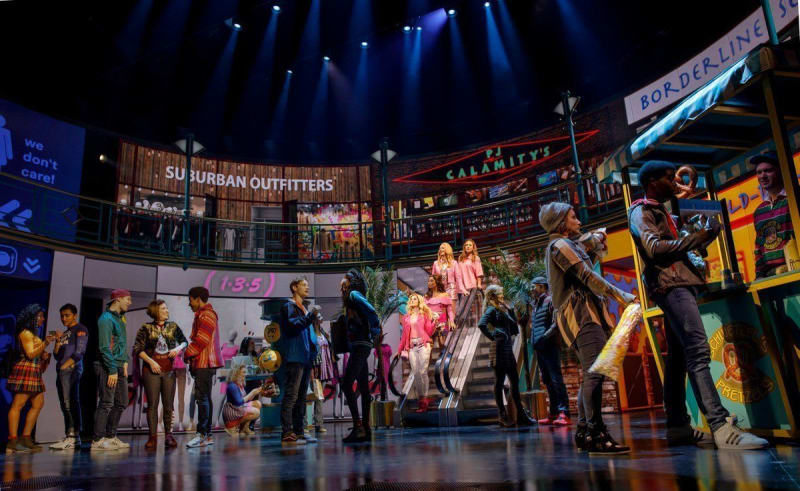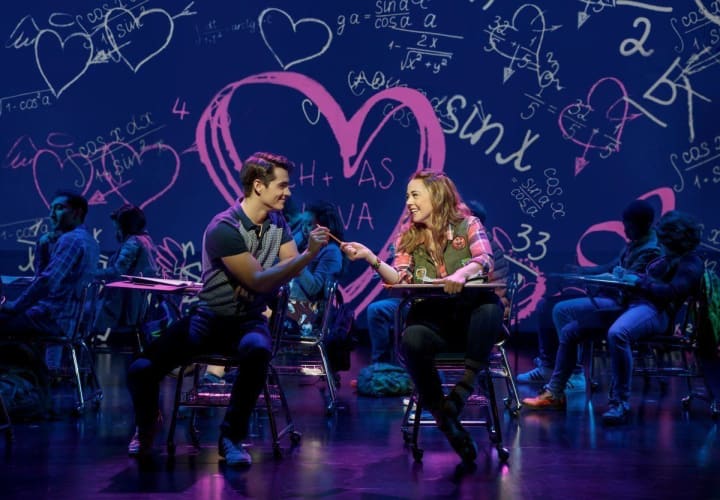 Mean Girls is based on the cult movie from 15 years ago that helped launch the career of Lindsay Lohan. On the surface, Saturday Night Live and 30 Rock writer Tina Fey has created a standard schoolgirl coming of age musical utilising every cliché in the book. However, in her updated book the actress/comedian also attempts to be do rather more.
To her credit, she has probably succeeded since this 2½-hour-long morality tale contains enough social commentary and the occasional political aside to hold the attention, even when some of the storytelling gets overly slushy.
The evening starts as Cady Heron, skilfully played by Erika Henningsen, is plucked from the Kenyan outback and relocated to Chicago and a first schooling experience at the relatively mature age of 16.
Desperate to fit in, the bewildered teenager's efforts are initially rebuffed until two different cliques adopt her almost simultaneously.
First, come Damian and Janis, an incongruous duo played by Grey Henson and Barrett Wilbert Weed, the former sunny-spirited and gay, the latter with strong, depressive Goth tendencies.
They find themselves in competition with a trio of mean airheads, led by Taylor Louderman's domineering Regina, evil incarnate in a blonde schoolgirl way. Mention must be made of her sidekicks, insecure Gretchen played by Ashley Park and totally brainless Karen, Kate Rockwell, since both actresses do a marvellous job with what should be very limited material.
Inevitably in a school-based musical, Cady falls for a hunky mathematician, though Aaron played by Kyle Selig cannot compete with her own numerical wizardry, which belies an increasingly dumb exterior.
That is much of the shtick of this American fairytale, since the strongest message that viewers will take away is the need to be yourself rather than following media hype and image gurus who rarely have the best interests of their followers at heart.
Director Casey Nicolaw doubles as a choreographer and some of the dance moves are stunning, none more so than an elongated tap routine that accompanies "Stop" immediately after the interval.
The music drifts around through a number of genres but is largely pop-based and has enough hummable tunes to please most theatregoers, "Fearless" being as good as any.
12 Tony nominations make it very clear that Mean Girls may not be high art in the traditional sense but it is a step above the kind of bubblegum movies and ensuing stage adaptations on which this genre is so often built.
By the end of the evening, most visitors will have been impressed by the energy of the whole cast, particularly the leading lady, while they will also have laughter good deal and enjoyed the song and dance. Perhaps almost subconsciously, they may also have learned a little bit more about themselves and discovered a few cynical observations about life in America today.
Reviewer: Philip Fisher