Measure for Measure
William Shakespeare
Royal Shakespeare Company
Barbican Theatre
–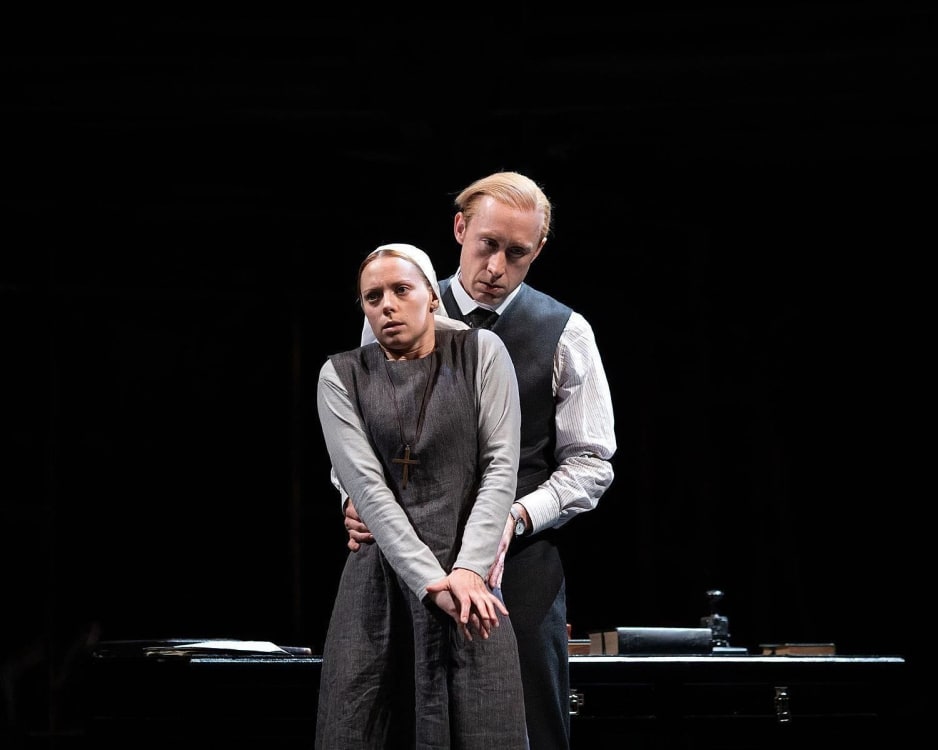 The Barbican Shakespeare season, which has been characterised by eccentric, gender-neutral and even gender-reversed casting, very much saves the best till last.
The knowledge that the RSC's Artistic Director, Gregory Doran, is directing immediately presents a reliable imprimatur for a 2¾-hour production that is largely traditional.
Having said that, the events have been set in a period that is probably intended to depict the last knockings of the Austro-Hungarian Empire in those innocent days before the assassination of Archduke Franz Ferdinand changed the world forever.
The relatively benign ruler is Antony Byrne's Duke, who for reasons of his own decides to take a vacation, leaving his deputy Angelo in charge. Sandy Grierson gives of vague echoes of Alastair Sim while playing a pale, rather greasy bureaucrat who will initially strike viewers as timid.
However, as with many of the leading politicians in our own time, when given the opportunity to exert power and have his wicked way with an innocent woman, the deputy turns into a monster—sound familiar?
Louche behaviour is hardly out of place in a city where bawds and lechers are commonplace. Indeed, they also provide splendid entertainment, especially David Ajao as Pompey and Joseph Arkley in the role of Lucio.
Alongside the Duke and his right-hand man, the central figure in this play is Lucy Phelps, who plays Isabella with great passion and realism.
Having discovered that her shameless and bloodless brother Claudio is to be executed for getting his fiancée pregnant, the convent novice does her best to save the unworthy soul, although these days it can be difficult for audience members to recognise that a lady's honour was once far more valuable than her life, let alone that of her brother.
While this production features far less cross-dressing than its two predecessors, several relatively minor roles have been switched, with Claire Price particularly relishing the opportunity to play Escalus and Graeme Brookes (also memorable as condemned Barnadine) turning Mistress Overdone into a kind of pantomime Ugly Sister a few weeks ahead of time.
Gregory Doran has created a pacy production that always looks stylish, thanks to Stephen Brimson Lewis's costumes and projections but also inventive lighting from Simon Spencer, which often comes in at strange angles, shedding light on the key players while leaving much of the rest of the stage in relative darkness.
This is the kind of theatre that the RSC does best, bringing the works of the Bard to audiences in accessible evenings that avoid too much tinkering but challenge one's perceptions by altering the setting or period. As almost always, the presentation looks lavish, the text is delivered clearly and the overall impression is of great clarity, leavened by just the right amount of humour.
Reviewer: Philip Fisher