Medusa
Concept, direction & choreography by Jasmin Vardimon
Jasmin Vardimon Company
Sadler's Wells
–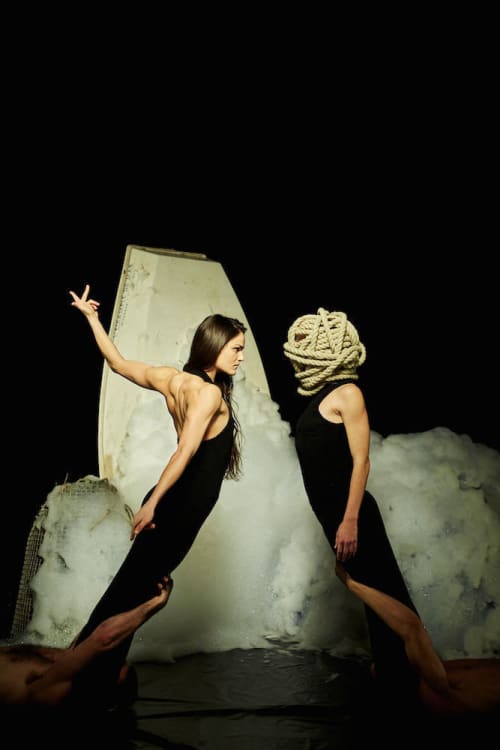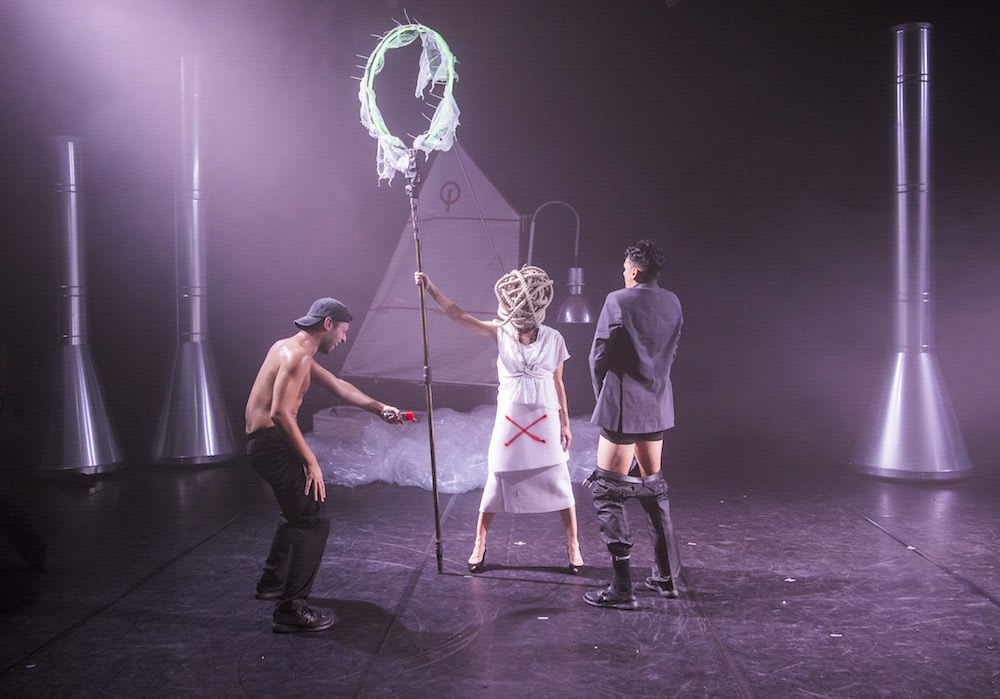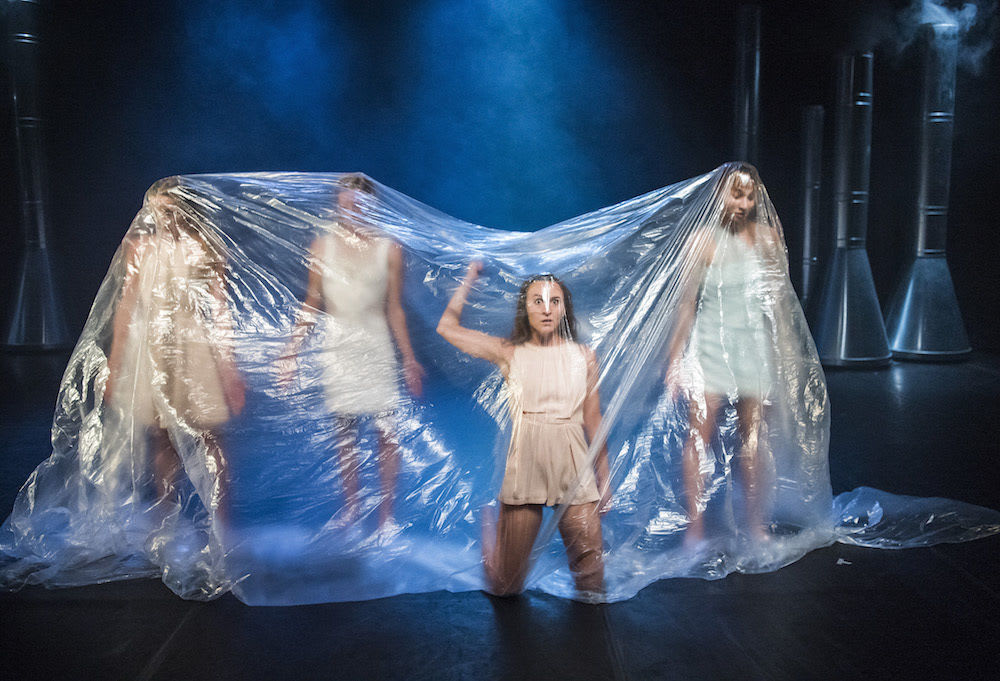 Co-commissioned by Sadler's Wells, Barcelona's Institute of the Arts, DanceEast and the University of Kent's Gulbenkian Arts Centre, Jasmin Vardimon's Medusa is an academic work, referencing Jean-Paul Sartre's 1943 Being and Nothingness (L'Être et le néant). How do we know? Because dancer Joshua Smith tells us so…
The accompanying programme notes from associate professor Armando Rotondi of Barcelona's Institute of the Arts calls it a post-structural and post-modern work, "a piece of art that criticizes the ideology in Slavoj Žižek's way, but it is above all a work that stages the liquid society (or liquid modernity) as theorized by Zygmunt Bauman, precisely in this dichotomy between stasis and movement."
And more in that vein… But what about what we see in front of our eyes? A majestic work of vivid imagery and metaphor, fascinating movement vocabulary, performed by an exceptional cast of eight international dancers with contemporary dance and gymnastic backgrounds.
A set of mobile tableaux, a piece of physical theatre much influenced by Pina Bausch—if only in the powerful eclectic musical montage mix ranging from Nico Vega singing Sonny Bono's "My Baby Shot Me Down" to Grieg, Handel, Arca, Aphex Twins, a list of some twenty or more—interrogating not only the myth of Medusa, but female objectification, male dominance, force and gaze.
"A poetic reflection" on the myth and its "social significance", but how well do we know Ovid's Metamorphoses? Vardimon transforms Medusa's story not only into a feminist polemic on "the consciousness of being", "the gaze of another upon us", but also addresses environmental issues.
Under a sea of plastic sheeting against a background of towering smoking chimneys to epic music, a young woman dances rooted to the spot, all fluid undulating medusa jellyfish arms. Others join her under that pale plastic. And turn into statues of antiquity, repositioned by men.
A sexist man dances with his shadow—clever choreography—who turns out to be a woman, though he would deny it. Women must always live in the shadow of men. A robotic woman is dressed in apron and oven gloves… Familiar clichés abound, but the young audience, many, no doubt, students of dance, loves it.
A rope is wrapped round her head and she is walked like a dog. A pregnant woman seems to have a foetus aborted by a vicious man, who'd raped her in the first place. Did you know Poseidon raped Medusa in Athena's temple, and it was Athena who turned Medusa's face frightful enough to turn men into stone?
All this is in the mix: violent rape, a gang bang, a red X marking the spot, male sexual incontinence, male rutting stags, much clutching of crutches and pussy-grabbing, a face off with Athena, and a green hoop that snares…
Are we in the underworld, in hell, or under the sea? Two women sunbathe, their hats chatting away to each other, legs kicking. A man's head is a talking rubbish bin, strewing litter as he goes, polluting the land. Other men's heads turn into concertina ducting pipes.
An eighty-minute, no-interval, patchwork creation, augmented by Vardimon's text, set and sound design, Abigail Hammond's costumes and Guy Bar-Amotz's artistic and visual advice, intense and sincere, but it speaks to my brain not my gut. I admire, yet do not yield.
Medusa, celebrating twenty years of the company's existence, will do well on the international festival circuit.
Reviewer: Vera Liber