Meet Me in St Louis
Songs by Hugh Martin and Ralph Blane, book by Hugh Wheeler, based on The Kensington Stories by Sally Benson and the MGM motion picture
Irish Repertory Theatre
Irish Repertory Theatre, New York
–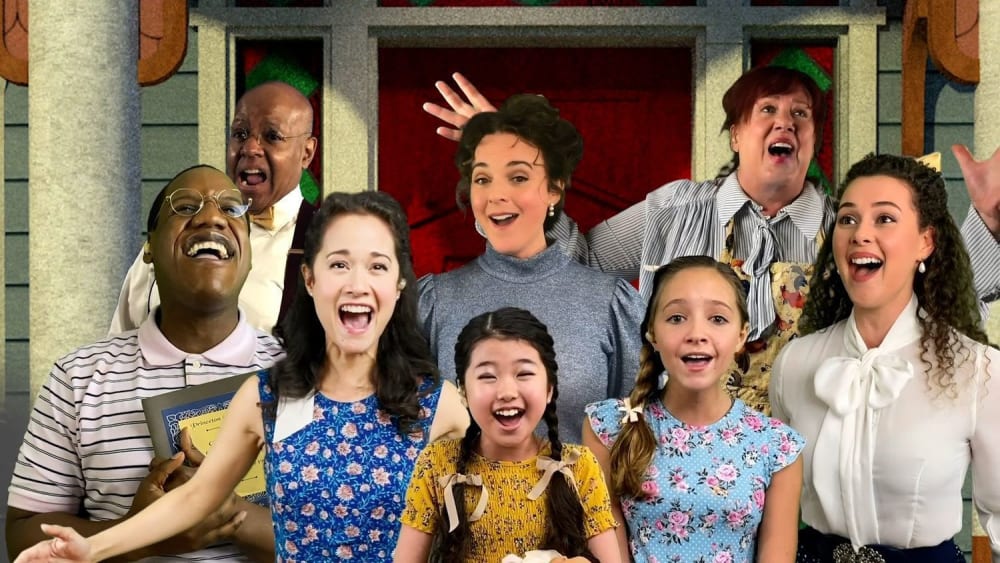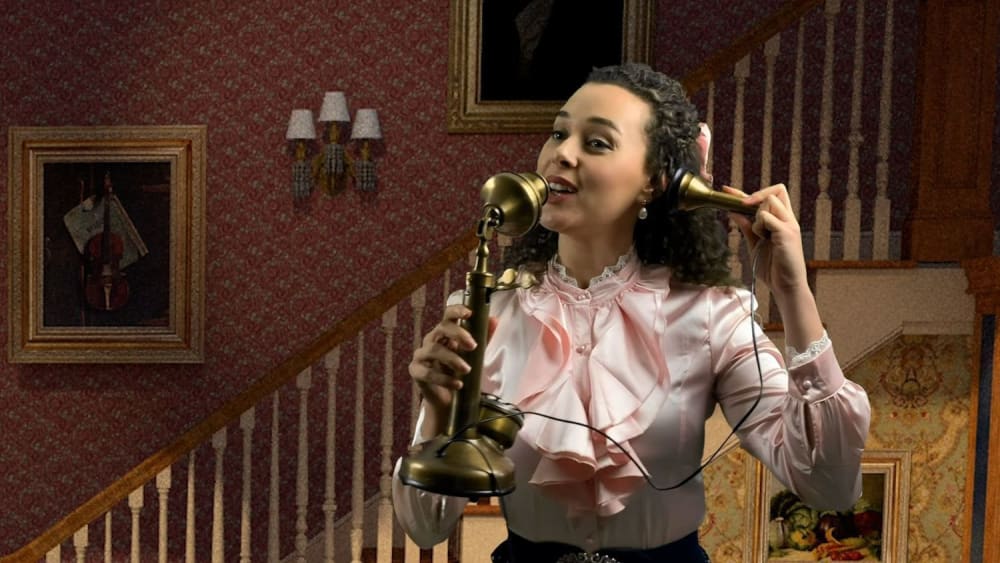 These are strange times and strange times require innovative stagings.
The Irish Rep's Artistic Director, Charlotte Moore, has shown great adventure in choosing to create a musical, which she has adapted and directed herself, as part of the company's highly varied Theatre @ Home Winter Festival. Miss Moore has perfect credentials to take on Meet Me in St Louis, having played Anna Smith in the original 1989 Broadway cast.
The overture is played by a seven-strong masked band, grouped together in a circle at safe social distance, adding a strong sense of ensemble. By way of contrast, the members of a good-sized cast, though without large chorus, might appear to be in close proximity thanks to the sterling efforts of designer Charlie Corcoran, but are performing in their own homes spread for the most part across the New York Metropolitan area.
The story that they tell will be familiar to devotees of the film of the same title starring Judy Garland and directed by her future husband, Vincente Minnelli. Brought to life by vintage photographs, it opens in 1903 as the citizens of St Louis are excitedly awaiting the World's Fair, which is due to arrive in their city the following year.
As we learn from the show's opening song and a little comic repartee, Kylie Kuioka as pre-teen Tootie is a delightful prodigy, confident and with a winning way. The drama that she introduces is set in and around the comfortable mansion of lawyer Alonzo Smith played by Rufus Collins and his wife Anna, Melissa Errico. An unashamedly old-fashioned musical romcom follows the twisting paths of romance as the older Smith sisters swoon over boys.
Shereen Ahmed in the Judy Garland role of dreamy Esther tries to attract "The Boy Next Door" while Ali Ewoldt's spiky Rose pursues a long-range suitor from New York. Inevitably given the genre, Max von Essen as reticent John and Ian Holcomb portraying dashing Warren initially play harder to get than the girls would like. As romances blossom, the first half is brought to an end by perhaps the pick of the show's musical numbers, "The Trolley Song", although others may advocate the perennially popular "Have Yourself a Merry Little Christmas".
It doesn't take a genius to work out that there will be a happy ending for all concerned, although anyone who struggles to suspend the disbelief demanded by musicals from the middle of the last century might find elements of that ending almost too good to be true. In the end, though, even the grumpiest are bound to come away smiling and maybe even wiping away the occasional tear.
As such, Meet Me in St Louis is the perfect show to raise the spirits during the cold winter days when our theatres are closed, their patrons trapped at home and the good times further off than any of us would wish.
Tickets are free but must be booked in advance. Ideally, the theatre would welcome donations of $25 for individual performances and $100 for the nine-show season. The remaining performance schedule is as follows (add on five hours for UK):
Thursday February 11 at 7PM
Sunday February 21 at 7PM (open captions)
Reviewer: Philip Fisher