Memphis
Book and lyrics by Joe DiPietro, music by David Bryan, based on a Concept by George W George
Shaftesbury Theatre
From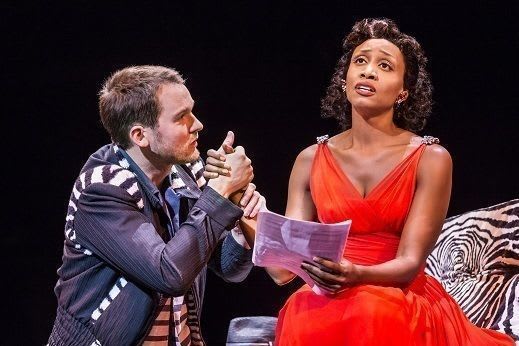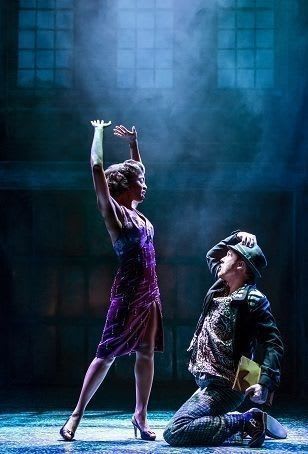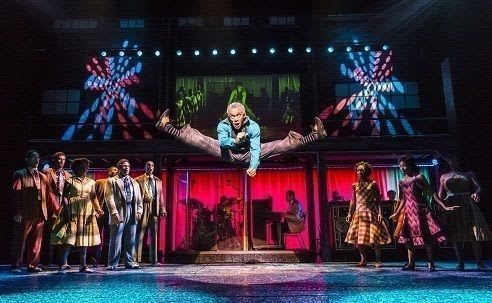 In a city that is currently overwhelmed with new musicals, Memphis might just have what it takes to beat the competition.
The producers and director Christopher Ashley, who brought the original musical from La Jolla Playhouse in California to Broadway, where it won the 2010 Tony for Best Musical, have clearly taken considerable care with every element of this recast London presentation.
The two main strengths are a really strong, moving book written by Joe DiPietro and some cracking songs written by David Bryan, with this pair collaborating on the lyrics.
Those songs are then delivered with gusto by a cast that is led by British pop diva Beverley Knight and Irish musical favourite Killian Donnelly. This duo work really well together and can act, getting laughs and singing powerfully both separately and in unison.
Set in 1951 in the eponymous Tennessee city, the plot is built around a wild and wacky DJ, Donnelly's Huey Calhoun—think Robin Williams in Good Morning Vietnam—and a young lady with a fantastic voice, Felicia Farrell, played by Miss Knight.
From their first meeting in the club run by Felicia's grumpy but protective brother, Rolan Bell playing Delray, the couple simultaneously follow two separate intertwining paths.
First, each wants to be projected into showbiz stardom but at the same time they soon realise that love is in the air.
The problem is that in the Deep South in 1951, segregation and miscegenation ran hand-in-hand, so that if the couple chose to marry they would literally be breaking the law.
On the first count, their climb is relatively smooth despite unbelievable obstacles. Huey immediately offers youngsters the kind of seductive musical rebellion that continued through the late '50s and into the '60s and '70s. Unsurprisingly, given the choice between Perry Como and lively rhythm and blues which will eventually morph into rock 'n' roll, he is an instant hit.
From department store to radio station to TV, Huey conquers every new challenge in Memphis. However, going further afield is another matter.
Joining him on this road is Felicia with her extraordinary soul singer's voice and lively personality.
The love is another matter, opposed by tradition, families and fear. Oddly for a musical, the writers are not afraid to address issues of racism head on, avoiding sentimentality in favour of principled actions and realism.
All of this is presented in 2½ hours of energy-filled drama packed with great, catchy songs and gymnastic choreography that brings the best out of a superbly drilled cast.
In addition to the leads, Jason Pennycooke, who is showcased in "Big Love", sings and dances his heart out and there is also strong support from Tyrone Huntley and Claire Machin.
West End longevity can be more a matter of luck than planning but Memphis really deserves to be a big hit. It will make viewers laugh and cry in equal measure and go home happily carrying the best tunes away with them, particularly the closing song, "Steal Your Rock 'n' Roll".
Reviewer: Philip Fisher