Mercury Fur
Philip Ridley
Company Of Sirens, Theatr Iolo, Chapter
Chapter, Cardiff
–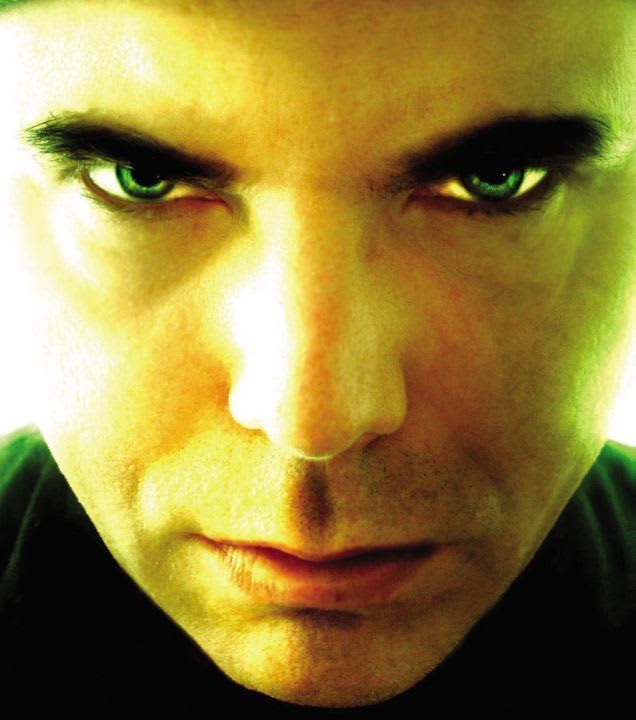 At the very beginning of Mercury Fur, as one character calls out for directions to a rendezvous, he is directed to "step over the dead dog…". Immediately it's clear we're in for something of a rough ride.
Philip Ridley's play caused controversy when first presented in 2005, but is now regularly produced worldwide—this, from Company Of Sirens, is its Welsh première. The central protagonists being a group of weapon-toting, hoodie-clad youths, it's easy to suggest that the play predicted the outbreak of urban rioting a few years later. The points it appears to make, however, seem more wide-ranging.
We find ourselves in London, a few years after an unspecified catastrophic event has led to complete social breakdown, violent gangs roaming the streets with impunity, drug-addiction endemic. Except that the drugs are exotically-hued butterflies, and give people lifelike, sometimes self-destructive visions.
Bethany Seddon's newspaper-strewn set depicts the living-room of a derelict flat. This is where aggressively intelligent, butterfly-dealing Elliot and his needier younger brother Darren are preparing to entertain guests. They are soon joined by an interloper—the improbably naïve Naz, who helps them to clean up.
The plot grows darker with the arrival of the transgender Lola, local kingpin Spinx, and the visually impaired Duchess, who may or may not have a familial connection with Elliot and Darren. The tension cranks up a few notches when the Party Guest arrives and it becomes clear that he has some highly disturbing entertainment in mind.
The tone of the piece is bleak, but Ridley's language is vividly, brutally poetic, and not without humour. One imagines that it's quite hard to keep the piece from coming across as too absurdly nihilistic to be believable, but director Chris Durnall manages to maintain its intellectual discipline, with the aid of Dan Lawrence's spare, doomy soundtrack, and lighting effects—from Jane Lalljee—which summon up a variety of apocalyptic scenarios.
Oliver Morgan-Thomas is impressively commanding as the focal point, Elliot, with Jacob Prytherch equally effective as the weaker brother. Each new arrival raises the emotional and narrative stakes: Jared Lawthorn's Naz, all boyishly wide-eyed not-quite-innocence; Edward Bluemel's guileless, glamorous Lola; Hamish Rush as the brutish Spinx; Caroline Bunce's tragic, addled Duchess; Samuel Ward's rapacious party Guest.
There is much violence in the play, both physical and verbal. The most disturbing episodes, however, take place either off-stage or in the reminiscences of its troubled characters, as it slowly becomes clear that the societal collapse depicted is not universal. The Party Guest works in The City which appears to be functioning normally; as do, ominously, the Armed Forces…
Mercury Fur confronts us with a segment of society which has been abandoned, its inhabitants turned feral when left to their own devices. I suspect that the author is drawing our attention to the fact that this is a situation which is being played out in war-zones and refugee camps worldwide.
Given that Ridley was the screenwriter of The Krays it's hard not to view Elliot and Darren as their contemporary equivalents—siblings from the underclass, making their way in an amoral world, sustained only by their love for one another. It is this love which rescues Mercury Fur from being easily dismissible as a piece of clever, headline-baiting sensationalism; this is bracing, merciless, but humanistic theatre.
Reviewer: Othniel Smith