Merit
Alexander Wood
Finborough Theatre, Earl's Court
–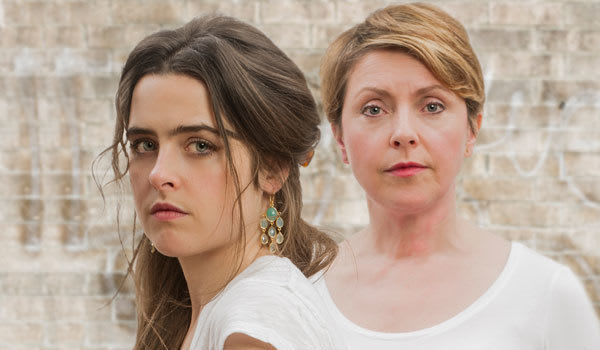 Alexandra Wood was clearly intent on exploring a series of important contemporary issues through the eyes of a middle class mother and daughter when she sat down to write Merit.
The result is an 80-minute piece that rumbles along like a soap opera, dramatic events piling on top of each other in an attempt to justify an airing for the writer's often worthy ideas about inequality and the triumph of the austere capitalist dream in the 21st century.
The initial premise is that, soon after graduating, Sofia, played by Ellie Turner, has landed a dream job as PA to a successful banker while her more talented peers remain unemployed.
Karen Ascoe as her patronising, unsubtle and unstable mother, Patricia, probes at length to discover whether the key to selection lay on wealthy but charitably-minded Antonio's metaphorical casting couch. Worse, she sounds positively incredulous and even dismayed when earnest Sofia convincingly denies such horrors and suggests that ability to do the job was the decisive skill.
Predictably, honourable Sofia decamps in umbrage to her best friend Clara's house, while impecunious mum and dad see pride and security disappearing into the distance, swiftly followed by the latter's badly-paid job.
After a long session of begging and manipulative cajoling (her speciality), Patricia persuades Sofia to move back in and pay the mortgage, though even the filial generosity stops short of an expensive family holiday to attend her cousin's sun-soaked wedding.
What had seemed somewhat unlikely plotting goes much further over the top, involving multiple suicide attempts, a possible murder and more before an ending that leaves many loose ends untied but is probably designed to be simultaneously immoral and wickedly moral.
Those that can accept a series of unlikely premises will have a chance to view Alexandra Wood's opinions of wealth creation and the ways in which it is shared during an evening that eventually becomes a far-fetched soapy kind of thriller that might have benefited from some critical dramaturgy.
Reviewer: Philip Fisher