Midnight Movie
Eve Leigh
Royal Court Theatre Upstairs
–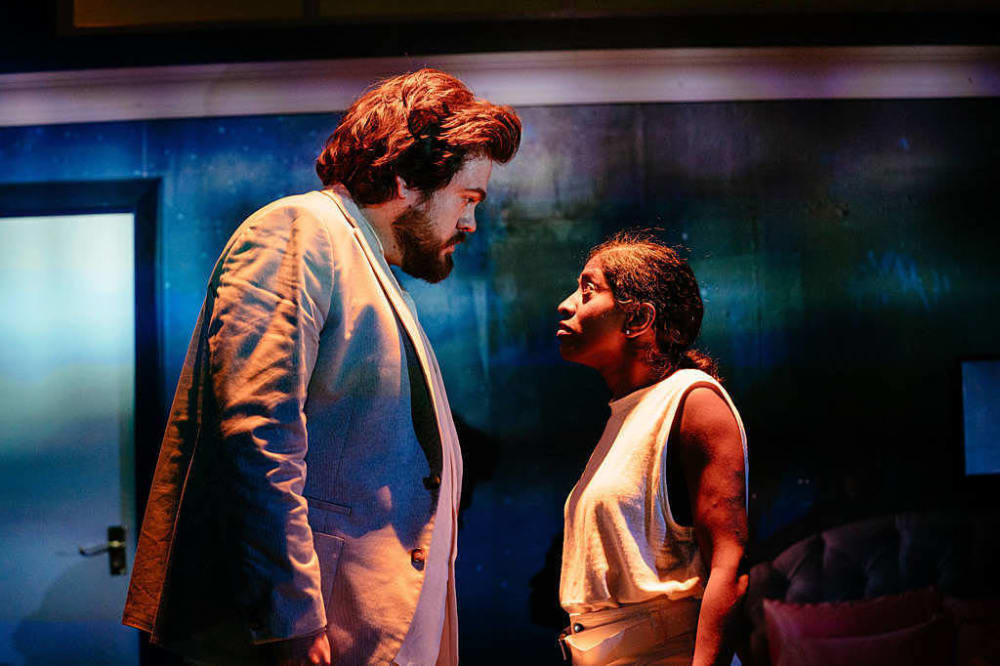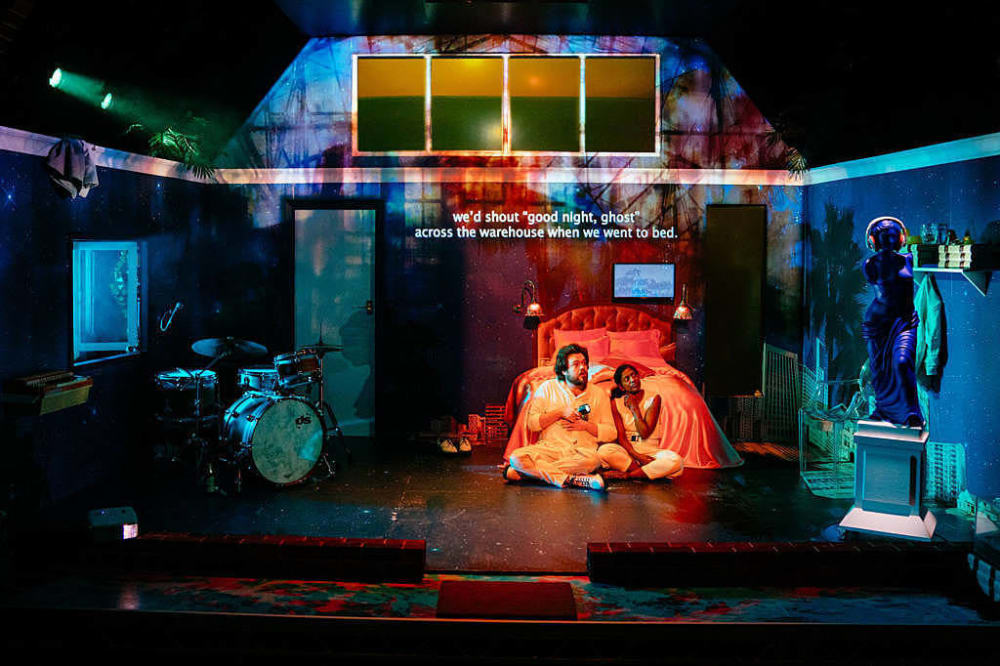 Designer Cécile Trémolières has created an extraordinary and very beautiful setting for this 75-minute presentation.
It comprises a bedroom adorned with both screens and numerous ornaments including a deep blue Venus de Milo, a metronome, a drum kit and a fish tank complete with rubber ducks.
The comfortable bedroom is the setting for an unorthodox conversation. The white-clad duo involved are a lady played by Nadia Nadarajah, who communicates exclusively using sign language, and a large, bearded man, Tom Penn, who enunciates her words when she is not signing his.
To prevent any additional confusion, there are surtitles projected on to the back wall of the bedroom, which also operates as a screen for video projections.
The performance is enhanced by some impressive drumming from Tom Penn, although how this fits into the story is unclear.
What takes place appears to be the regurgitation of a series of generally bad dreams. None lasts for any great length of time and many are repeated with varying degrees of regularity through the evening.
Not only are these dreams inchoate but they appear to be unconnected or disconnected, so that no narrative really emerges, other than a general impression that each of the characters in front of us (who may actually be one person seen from different perspectives) is unhappy with his / her lot.
Viewers will probably come to the conclusion that this is one of those devised works, which, even allowing for the efforts of director Rachel Bagshaw and two dramaturgs, may not convey as much meaning to the average visitor as they and the playwright would like.
Reviewer: Philip Fisher