Mies Julie
Written, adapted and directed by Yael Farber, based on the play Miss Julie by August Strindberg
Riverside Studios, Hammersmith
–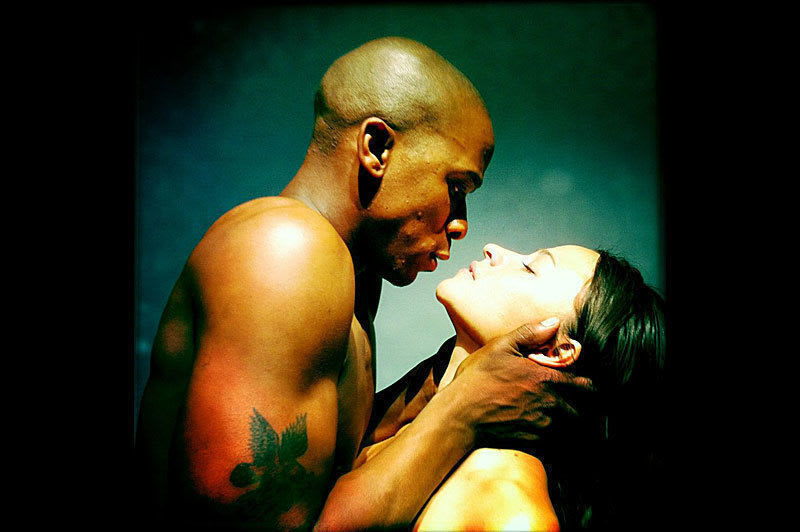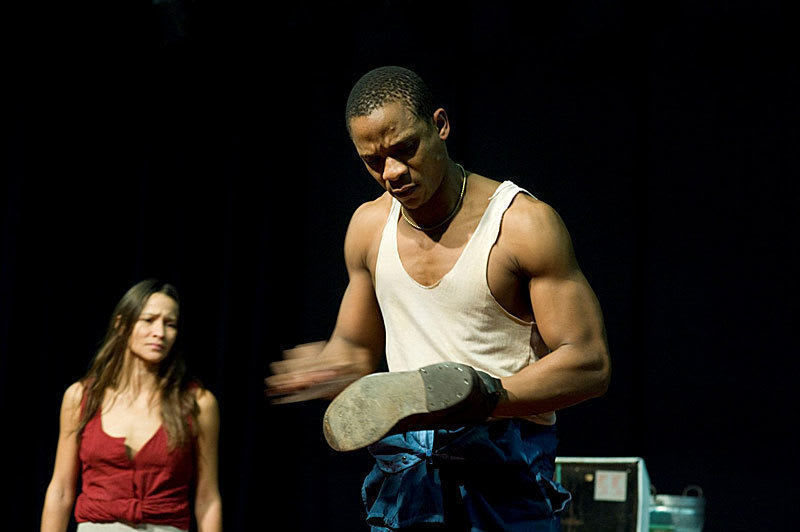 Theatre this good only comes along occasionally.
In Edinburgh last year, Mies Julie was the play that everyone was talking about and with full justification. Quite possibly, it seemed, they were witnessing a classic in genesis and the piece still feels just as powerful six months on.
"Welcome to the new South Africa, where miracles leave us exactly where we began" summarises the underlying message of this play in a single sentence.
This is though far more than a political drama with a human dimension. In addition to the history lesson, we can learn much about race, oppression, religion, love and human nature.
Yael Farber has taken Strindberg's classic and transported it to the South African Karoo on Freedom Day 2012, the 18th anniversary of the moment when the heinous barbarism of Apartheid was abandoned after generations of torment.
She has then personalised the racial struggle with a stunning allegory that utilises much of the original in a new setting at the desolate, appropriately-named Veenen Plaas or Weeping Farm, where freedom is still little more than an illusion.
Once again, the sinuous Hilda Cronjé turns Mies Julie into a caged cat prowling around the kitchen occupied by muscular John and his devoted mother (an effective replacement for the fiancée in Strindberg) Thokozile Ntshinga taking the role of tough, principled Christine.
She is the kind of servant who loved her little, white charge better than a strange, distant mother managed and even more than her own son, a "clever Kaffir" played by Bongile Mantsai.
We witness the trio on an evening of celebration as drink flows to the extent that the lonely daughter of the house, recently jilted by an unworthy fiancé, is looking for love or at least solace.
She lights on John, who resists as much as any hot-blooded man reasonably could, before the inevitable passion overwhelms them both and threatens to change their history as surely as the political volte face did that of their country, though seemingly to a far lesser degree in the veldt than the city.
The race question adds even greater piquancy to the well-known story of a sexualised woman excited by a man from a lower class. Now, Julie's drunken passion for the boy with whom she shared so many childhood experiences is fraught with much greater danger and the risk that, like those of her mischievous dog, any offspring would be visibly damning and damned.
There is a tremendous physicality to complement the devastating story, which eventually comes to a stunningly symbolic finale that viewers will long remember. There are no holds barred either, when it comes to steamy, interracial passion between the mismatched pair.
Miss Farber creates an authentic atmosphere, helped by moments of physical theatre that inject simplicity and beauty on a basic set plus an eerie soundscape created by two musicians (new from Edinburgh) at the side of the stage, Mark Fransman and Brydon Bolton plus actor-singer Thandiwe Nofirst Lungisa.
Add in the outstanding commitment and technical skills of the leading duo and Mies Julie takes the breath away on a regular basis.
As such, Londoners should not miss out on what could be the best 90 minutes that they enjoy all year.
Reviewer: Philip Fisher