Milky Peaks
Seiriol Davies
Theatr Clwyd
The Mix, Theatr Clwyd, Mold
–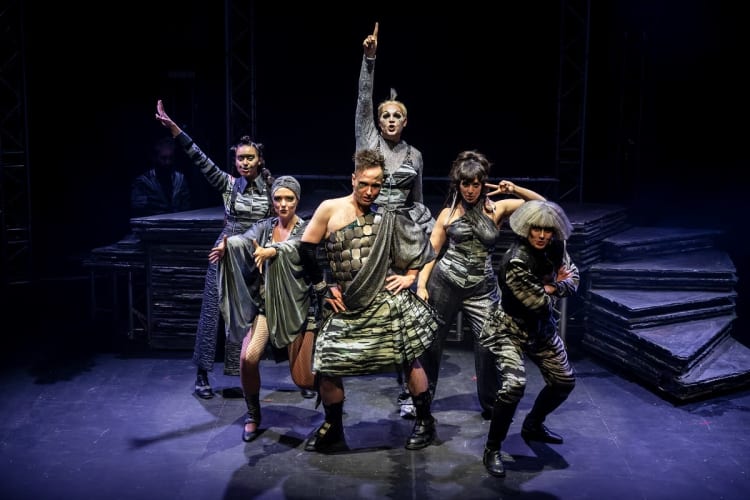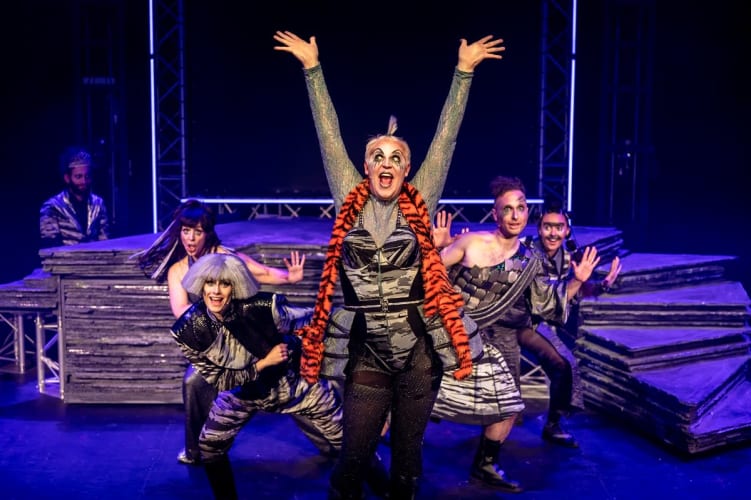 It's tempting to say it felt like closure on entering the auditorium at Theatr Clwyd for the long-delayed production of Milky Peaks, originally slated for spring 2020. Well, we all know what happened then and, while no one is foolish enough to say we are out of the woods yet with COVID, at last we finally have a glimpse of the Milky Peaks.
However, arrival at the venue instantly shows that Theatr Clwyd was not dormant and fretting during the COVID closure. Led by Tamara Harvey, Artistic Director, and Liam Evans-Ford, Executive Director, the old building is undergoing a massive transformation that promises a greener, more efficient and more welcoming building with the focus very much on health and wellbeing and outreach work in the community and schools. The production tonight is in "The Mix", a temporary structure that is in use while the building work is carried out and comprising a theatre, bar and toilets, and offering a great atmosphere too.
And so to the reason we are all here, the much-delayed opening of Milky Peaks, a fictional town in Snowdonia where all is not well. This production has been written by the versatile Seiriol Davies, who previously wrote and starred in How to Win Against History which premièred in Edinburgh in 2016 before touring the UK and finishing with a run at the Young Vic. Once again, Davies is also onstage as the simple yet loveable Dewi, a troubled soul agonising over his sexuality and how to fit into this insular yet "idyllic" community.
Also in this town, we meet the disparate characters of Alun John, a retired rugby hero played by the effervescent Tanya Bridgeman, Lisa Jen Brown's high-octane "The Mother" and Matthew Blake's crowd-pleasing drag queen, Ms Pariah Carey. While all seems fine in this pebble-dashed Shangri-La, the decision by a shadowy organisation to award it town of the year status pitches the whole place off its axis.
Credit must go to director Alex Swift who presents a fast-moving, high energy production with a cast who seem determined to burn off every last drop of residual energy built up during the two-year delay to the opening. Essentially, Milky Peaks is a tale for our times, wrapped up in breathtaking choreography and singing as it may be. The opportunity to receive an award brings out the extremes in some characters, with Alun John prepared to opportunistically compromise his bigoted views in pursuit of wealth. The evening poses some difficult questions about identity, right and wrong and our judgements of others, but does so in such a way that you can still be laughing along at the absurdity of the action.
Seiriol Davies really has produced a sparkling sensation for this magnificent, forward-looking venue to pronounce itself open for business again and this was reflected as the entire audience rose to their feet at the end of the performance to deliver a rousing ovation. Theatr Clwyd, Wales' largest producing theatre, has made a real statement of intent with a production that will whet the appetite of the region for more of the same.
Reviewer: Dave Jennings