Miss Atomic Bomb
Adam Long, Gabriel Vick and Alex Jackson-Long
St James Theatre
–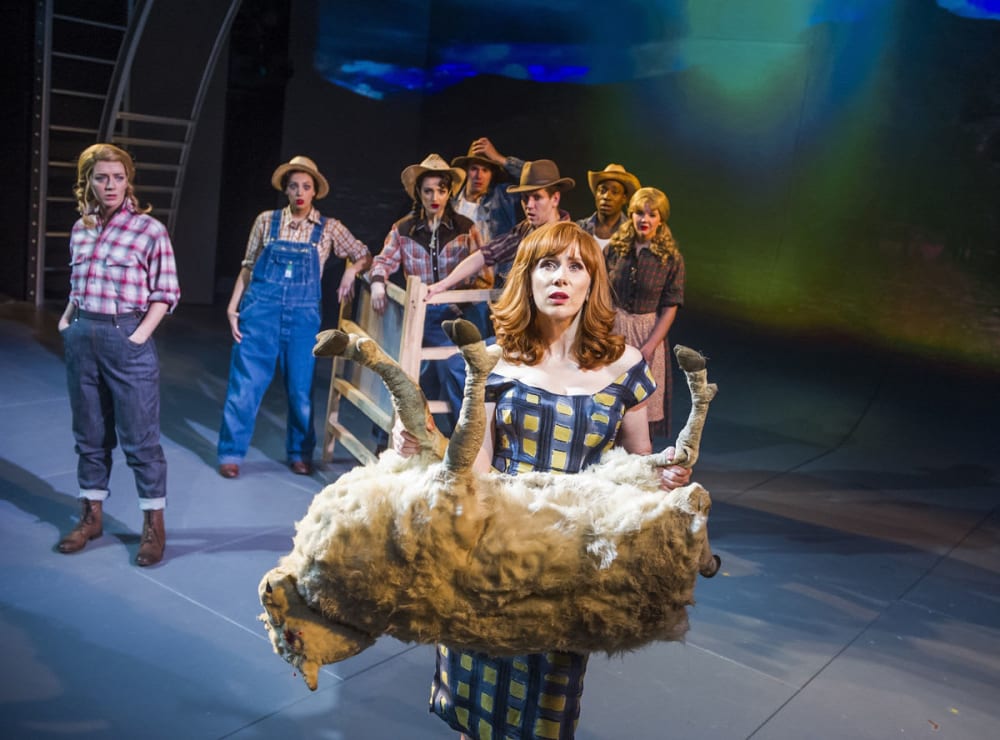 It is always good to look for positives when a British-based team presents the world première of a brand-new musical.
Miss Atomic Bomb has much to appreciate but unfortunately it is necessary to overlook a trite and rather tasteless book, which may be too big an impediment for a new musical to overcome.
On the plus side, an enthusiastic cast with some big names gets to deliver a varied series of strong songs, mixing traditional show tunes and country rock. Even better, several of these will be spinning round visitors' brains for hours after they leave the theatre. The choreography, while not sensational, also has its moments.
Set in 1952, the drama starts in the Nevada desert, as the United States launches its first atomic bomb test, with awful consequences including dead sheep and men. This does not seem an obvious source for corny mirth but that is what the writers attempt to achieve.
Two duos then move into each other's lives. On the female side, Florence Andrews as feisty farmer Candy Johnson discovers that her recently dead grandma was not the paragon she appeared. Supported by Catherine Tate playing her best friend Myrna, a wannabe designer, Candy is forced to seek fame and fortune in Las Vegas.
The other pairing are brothers. Joey is played by Dean John-Wilson, the man who will soon wow London as Aladdin. This rather hunky army deserter is destined to be Candy's love interest. His brother, Simon Lipkin's hapless Lou, becomes a hotel manager, after his very little predecessor is shot by their clichéd Mafia boss.
The vehicle used to solve everyone's problems is a beauty contest centred on the next nuclear bomb blast.
In addition to the Mafia and beauty contest links, this limply kooky evening involves inter alia a commie spy, hordes of IQ-less soldiers and locals, the aforementioned dead sheep, people and also pigs plus much more including a fake Rabbi, which collectively stretch credibility way too far, even for what is intended to be a screwball comedy.
Under co-directors Bill Deamer and Adam Long, the pace is maintained through 2½ hours thanks to designer Ti Green's simple props and Jack Henry James's projections onto a big screen the width of the stage.
To emphasise the positives, many of the musical compositions, for example the title song, the closing effort, "How Beautiful You Are", "That Girl (is Miss Atomic Bomb)" and "I'll Stay with You", are catchy and perhaps deserve a better home.
While the actors tend to milk the comedy, for better or worse, Florence Andrews proves to have a good sense of humour and a powerful voice, which really comes into its own in her unforgettable rendition of "The Sun Went Down".
The characterisation is undoubtedly shallow, while the plot leaves much to be desired and might well make more discerning viewers cringe. The big question is whether the music, the casting and the British public's attraction to lowbrow comedy might just do enough to make this show a success.
Reviewer: Philip Fisher