Miss Julie
August Strindberg, in a new adaptation by Howard Brenton
Theatre by the Lake and Jermyn Street Theatre
Jermyn Street Theatre
–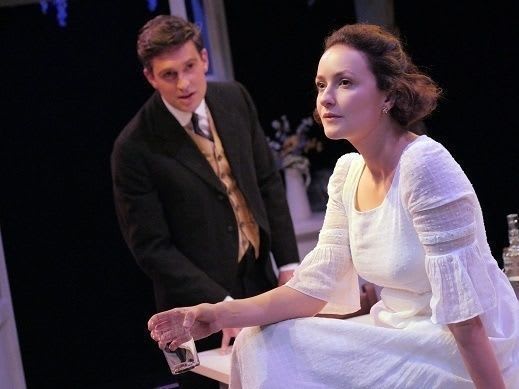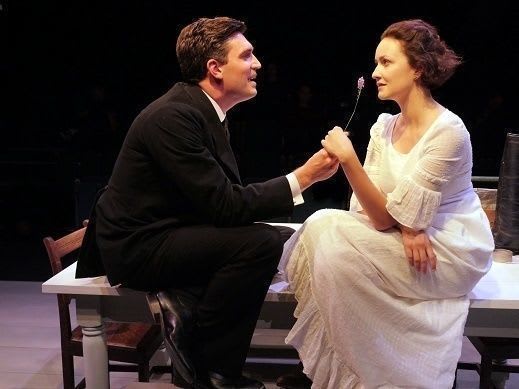 With its single set and small cast, Miss Julie should be a perfect selection for the compact Jermyn Street Theatre. On arrival, the site of Louis Whitemore's carefully constructed 19th-century kitchen also bodes well.
The new adaptation by Howard Brenton, directed by Jermyn Street's Artistic Director Tom Littler, is a co-production with Theatre by the Lake in Keswick. It is set in August Strindberg's native Sweden in the late 19th century, although the lower classes use English accents that might have been borrowed from the works of D H Lawrence, while the titular toff favours an RP drawl.
There is plenty of time to look at it the kitchen, as the 90-minute performance commences at a snail's pace, proving how dull so much of real-life can be, when impeccably replicated on stage.
The exchanges between James Sheldon as valet Jean and his "fiancée" Kristin, played by Isabella Urbanowicz, do nothing to change this impression.
It is only the arrival of the mistress of the house, flushed from the joys of dancing the night away at a party to celebrate Midsummer's Eve, that sparks up a different mood.
In the person of Charlotte Hamblin, best known for her role as Lady Anne Acland in Downton Abbey, Julie is flighty in a particularly modern manner, looking very much as if she is living in a different era from the serving classes whose lives she disrupts and threatens to destroy.
Despite Kristin's presence either in the kitchen or asleep yards away, Julie happily and noisily seduces the not very reluctant Jean, who then has his way with her, clearly well aware of the drastic consequences in an era when for a lady to show her ankles is a sin.
Very little that takes place from hereon in is entirely coherent and, in particular, the lack of caution by the newly consummated lovers is hard to credit.
In the ensuing exchanges, not only are they shouting at a volume that would awaken Kristin and every other servant in the house but quite possibly the dead too.
To compound this, as the evening reaches its climax, the urge to fight at top volume spills over and is caught like a disease by Jean and Kristin.
Miss Julie is a powerful play that can work as well with a modern setting as the original. However, trying to bring modern sensibilities to a 19th-century rendering is apparently something that even such an adaptable play struggles to accommodate.
Reviewer: Philip Fisher