Missing
Created and directed by Amit Lahav
Gecko
Battersea Arts Centre
–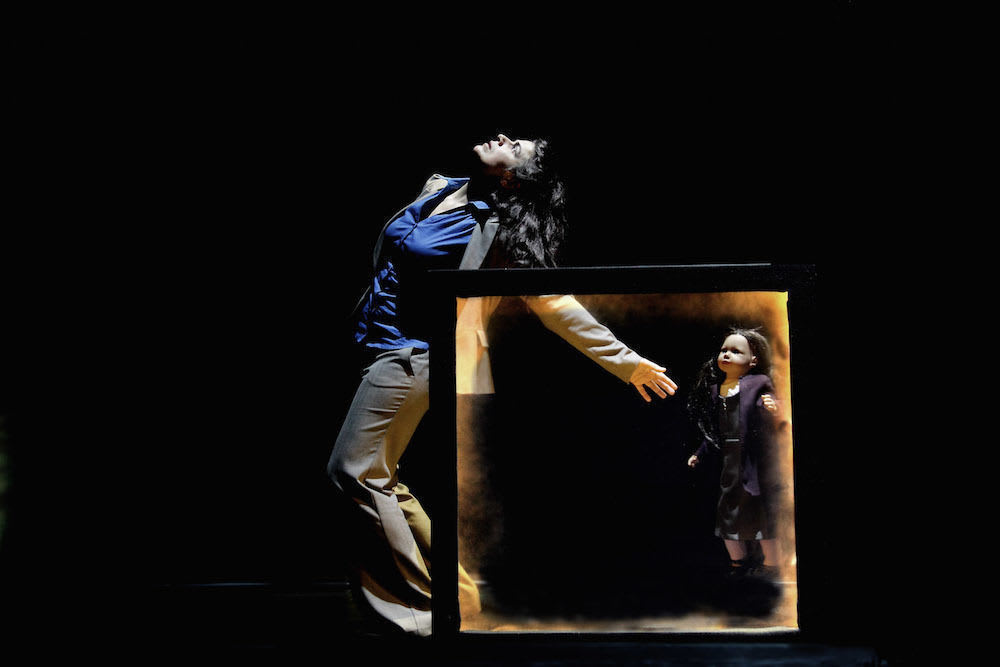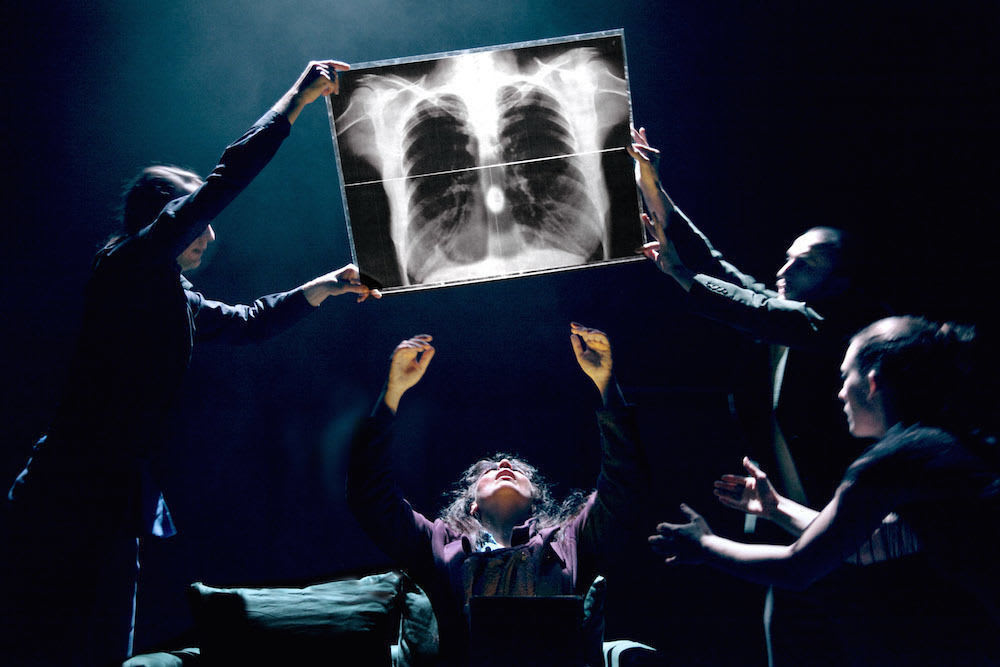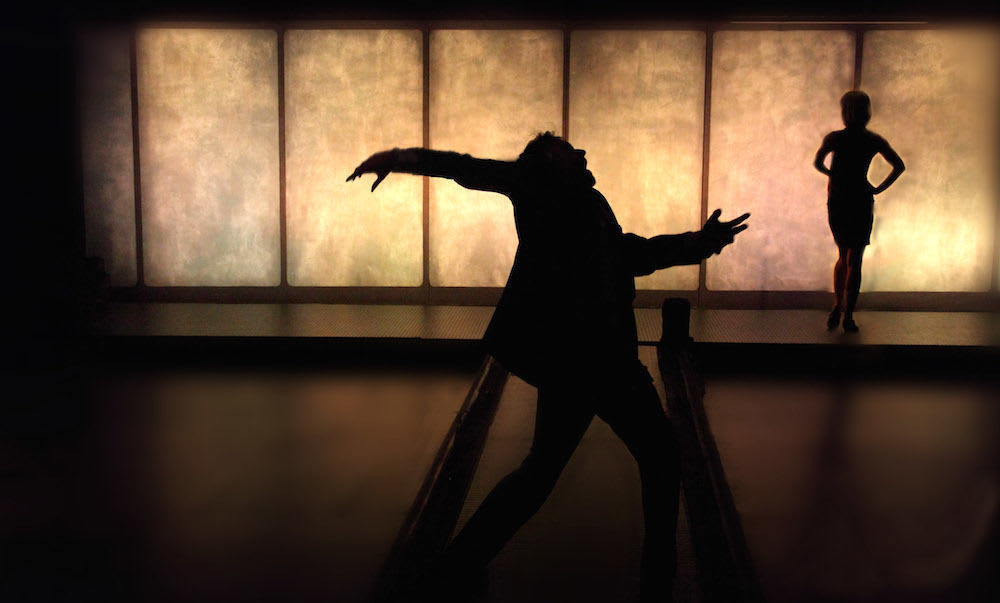 Finally catching up with a work that has toured here and abroad, I build a bigger picture of the poetic sensibilities at the heart of Gecko.
If I hadn't seen Gecko's latest work, Institute, at the Linbury Theatre as part of LIMF, would my response to their 2012 Missing be different? Probably.
Missing is another jigsaw piece in artistic director Amit Lahav's composite investigation into his soul and its place in the world. Devised with performers Chris Evans, Anna Finkel, Ryen Perkins-Gangnes, Georgina Roberts and François Testory.
A making sense of who he, they and we are: a look at memory and how what we selectively remember impacts on our psyche. We all bring something to the table: Lahav gives us the audience space to complete what he is presenting.
Each of us will walk away with our unique interpretation. But you have to stay with it for the backstory build-up.
Family myths, unreliable narrators, and false memory we know about, but how do we excavate that crucial healing piece of memory?
Lily, in grey business suit, is not happy—busy at work, but not fulfilled. A filmstrip of her mind plays out behind her eyes—performers on a moving walkway—an unravelling film on a loop, dancing memories, never still.
On this conveyer belt of memory she hears snatches of conversation, sees flashbacks of her parents, Spanish mother, English father. She meets a man speaking in Italian. Who wants to be saved, he asks, hands up. She does. Who doesn't?…
Who is this saviour of lost souls? In a cardboard box he carries a light bulb. And asks the way to Clapham Junction. Is it her lost soul? They converse: she in English, he in Italian, and they understand each other.
This is physical theatre: who needs words. We can all understand each other, especially children of mixed marriages, navigating two cultures, as Lahav is—Israeli father, English mother.
Lily sees herself as a young girl, hair down, being wooed, sex in the doorway, getting married to a man who speaks German. Sofa and television. He strays. A French woman whispers in his ear.
This is art house cinema. Are Michelangelo Antonioni and Marcel Carné influences? Murnau, perhap? My brain scrambles to catch Lahav's allusions. But let it go, just absorb this collage of scenes and fragmented images.
In an upstairs dusty vitrine a man and a woman argue—Lily's parents. Their marriage is breaking up. Spectres from the past, she's in there too, as a puppet, caught between the two.
The Italian (Lahav himself), is he a therapist, a detective, an investigator of souls. He builds up a history board of her life. Extracts her soul, x-rays her heart, and restores it. You're a brave girl, he says.
She regresses to her mother tongue, speaks Spanish. More vitrines fill the stage, fusty old photos, silent old film reels. She steps into them. Like Zelig she tries to fit in, to please. Her mother is sorry she has to leave.
Parent's legacy, parent's history, the baggage we carry—is this why Lily's marriage broke up? But her parents were young and happy once.
A cinematic extract of that precious moment of first meeting: an embarrassed young Englishman tying himself in knots to tell a Spanish flamenco dancer what he feels. He makes her laugh.
Rewind, replay, revisit—is this rebirth therapy? Start at the beginning. Remember the passion not the bitterness. Her soul shines bright—a light and a crystal ball. And the saviour of souls reinserts it into her body.
This is for all the troubled souls out there—theatre as therapy. Incisive, a slow seventy-five minutes to a filmic soundscore by Dave Price, Missing lights up the dark corners of the stage in a gently moving diorama of the human spirit.
Lighting, by Chris Swain and Amit Lahav, who also has a hand in the stage design with Rhys Jarman, of course, is fundamental to the central metaphor.
Reviewer: Vera Liber