Molly Sweeney
Brian Friel
Irish Repertory Theatre
Irish Repertory Theatre, New York
–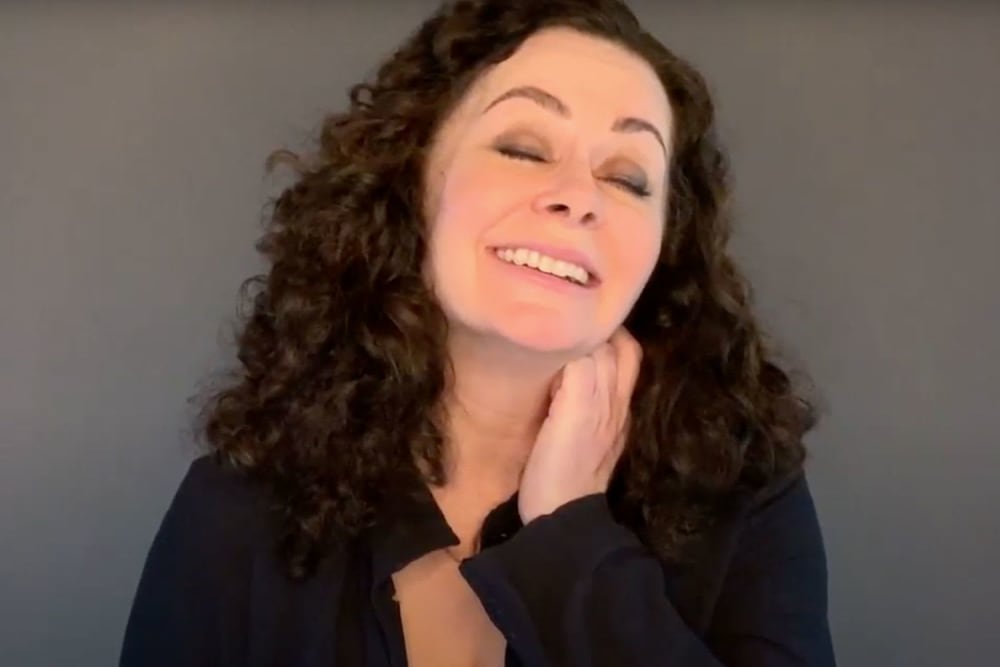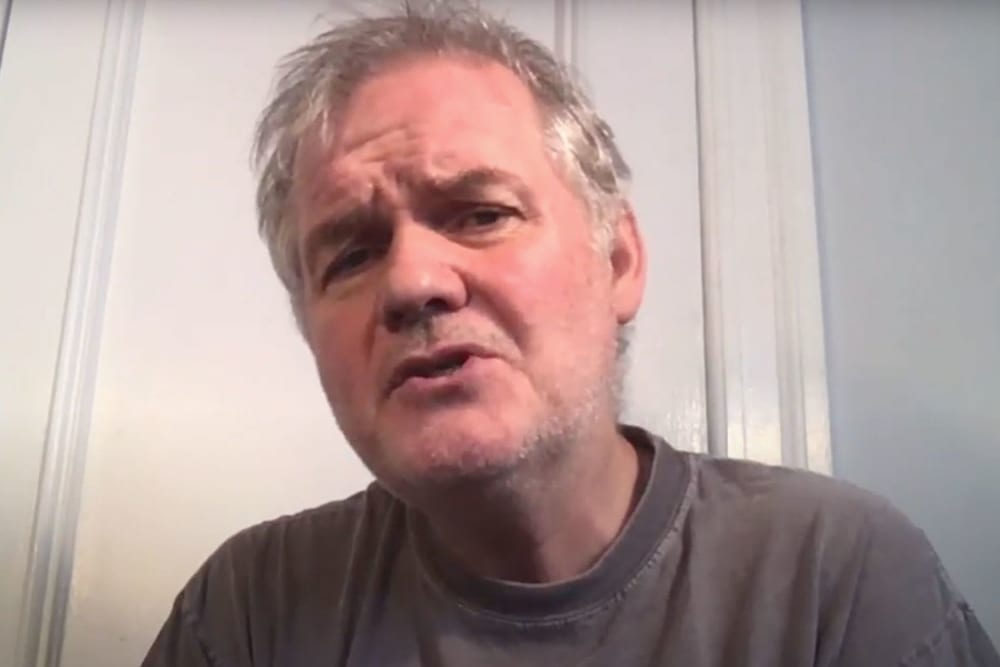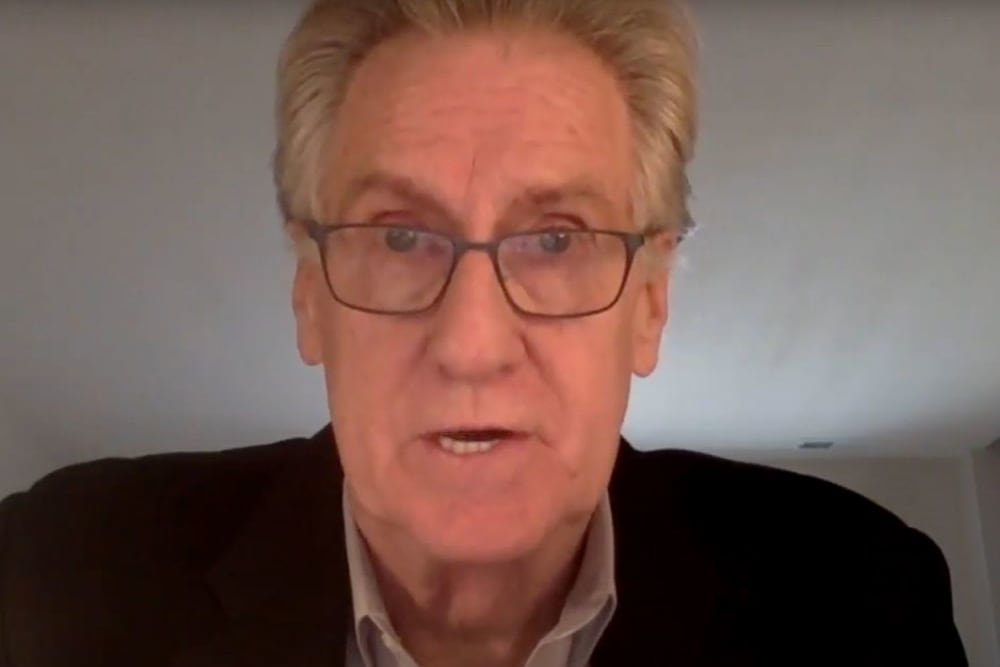 The theatrical community should pay homage to New York's Irish Rep and its Artistic Director, Charlotte Moore. Rather than following so many theatre-makers in the Big Apple by mothballing the company until the pandemic is under control, she has created a varied, nine-play online season to keep the theatre in the public eye and raise much-needed funds.
First up is one of Brian Friel's many plays set in Ballybeg in Donegal, the northern outcrop of the Irish Republic. Molly Sweeney, first seen in 1994, was originally staged by the theatre in 2011 featuring two of the actors in this version. Helpfully, the piece requires only three actors and is built up from monologues—ideal fare for an era of social distancing and online staging.
Geraldine Hughes plays likeable, middle-aged masseuse Molly Sweeney, the daughter of a top provincial judge, and that literary staple, a nerve-wracked mother who divides her time between the family home and a sanatorium. Towards the end of her opening speech, we discover the topic around which the play is constructed—Molly cannot see.
The other characters are Molly's husband Frank, something of a dreamy optimist played by Ciarán O'Reilly, and Paul O'Brien as Mr Rice. The latter is a world-renowned ophthalmologist whom Frank enthusiastically bullies into operating to restore his wife's sight. As we soon discover, Mr Rice, whose career and family life had long ago hit the buffers, can be seen as something of a father figure, sharing the long-dead lawyer's love of philosophy but also a drop of the hard stuff.
Brian Friel is very good on motivations. For unemployed Frank, giving Molly sight is little more than his latest cause amongst many; for Mr Rice, whose career is moribund, this is "the chance of a lifetime". However, most interesting is Molly's view, which unexpectedly is far more muted than that of either man.
Theories about sight and perception that had started out as subjects for philosophical debate 300 years before are then brought into sharp focus after a series of operations. Now, Molly has limited vision but, rather than being an instantaneous miracle that improves her life beyond measure, it turns out to be something of a literally dazzling, double-edged sword.
One of Friel's greatest strengths is always been an ability to conjure up wholly convincing and detailed characters, to the point where you almost immediately feel as if you have known them for ages, and that is the case with all three of the vulnerable people who inhabit this tale.
By the end of 2½ hours, blindness becomes a metaphor used to consider what a woman might want from life and whether accepting limitations could be preferable to risking the disappointment that might come from perceived improvements that destroy the status quo.
Tickets are free but must be booked in advance. Ideally, the theatre would welcome donations of $25 for individual performances and $100 for the season. The performance schedule is as follows (add on five hours for UK):
Tuesday, January 26 at 7PM EST
Saturday, February 6 at 3PM* EST
Saturday, February 13 at 8PM EST
Thursday, February 18 at 7PM* EST
*open captions
Reviewer: Philip Fisher