Momentous Musicals

Spekulation Entertainment
New Wimbledon Theatre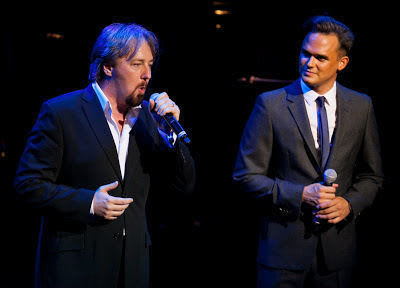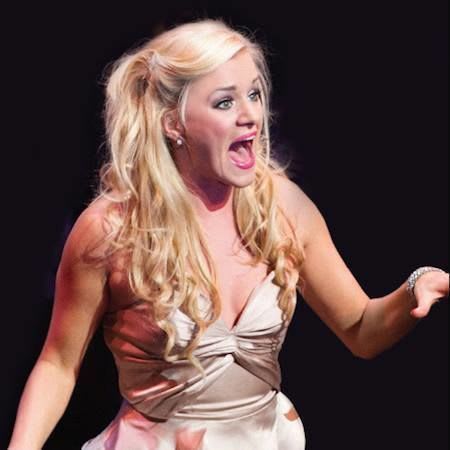 So on one of the hottest nights in my memory, we discover that the New Wimbledon Theatre does not have air conditioning. Readers may already be aware of this; if you weren't aware, consider yourself informed. Happily the programmes provided by Momentous Musicals make for good fans and are very handy for an overheated audience.
Spekulation Entertainment has assembled a talented cast of experienced and fresh-faced performers to deliver a chock-a-block bill of famous songs from the musicals. Although as ever this descends a little into being the Andrew Lloyd-Webber showcase—but the purpose of this show isn't to expose the depth and breadth of musical theatre rather to dish out all the songs every man and his dog likes to hum around the house.
This is a thing that it does very well and all the performers belt out the show tunes with amazing energy and pizazz considering the heat. Gareth Gates and John Owen-Jones headline the event, each singing a selection of well-chosen songs which showcase their vocal styles.
Gates is at home with the pop lilt of "Unchained Melody" from Ghost, which was certainly his best vocal performance, and Owen-Jones, who is the youngest-ever actor to play Jean Valjean in Les Misérables, could sing the alphabet and we'd give him a standing ovation. As it is he sings "Bring Him Home" with such tenderness and control that even in the searing heat of the auditorium—chills go down the spine.
The leading ladies Rachel and Ashleigh sing a fabulous version of "Take Me or Leave Me" from Rent and the new faces Richard Lowe of Loserville fame, Bronté Barbé, Cellen Chugg Jones and Maggie Lynne each get a solo. Lowe in particular has a beast of song in "Sante Fe" from Newsies (soon to arrive in the West End from Broadway!) and he punches it out very well.
Momentous Musicals is a safe bet for a fun night out and the chance to see some exciting up-and-coming West End talents, as well as seasoned and exceptional performers. 
Reviewer: Anna Jones