Momentum: lost & found

Fabula Collective
Sadler's Wells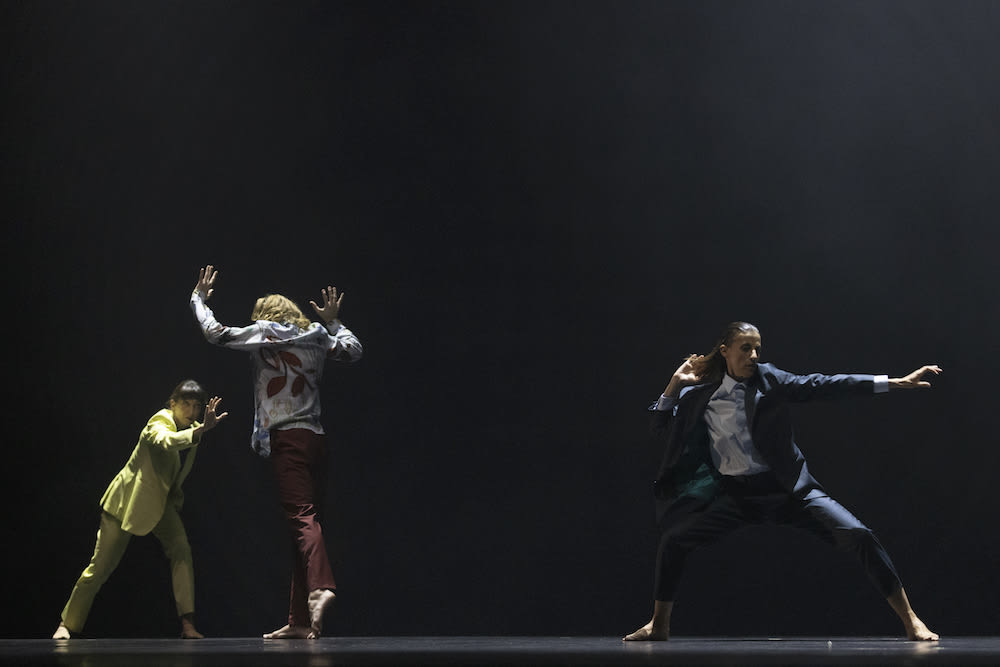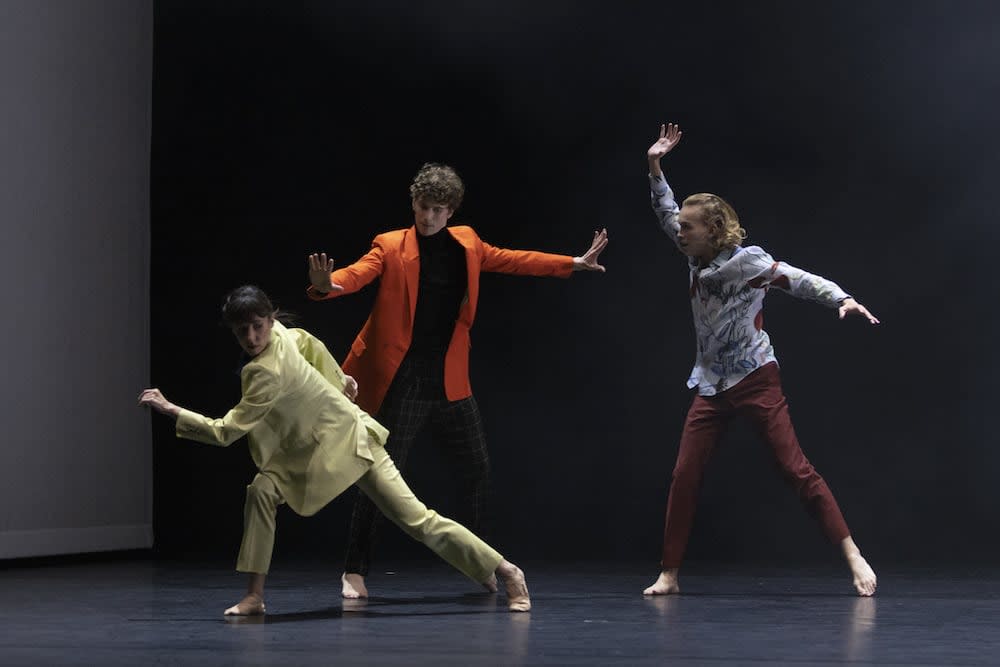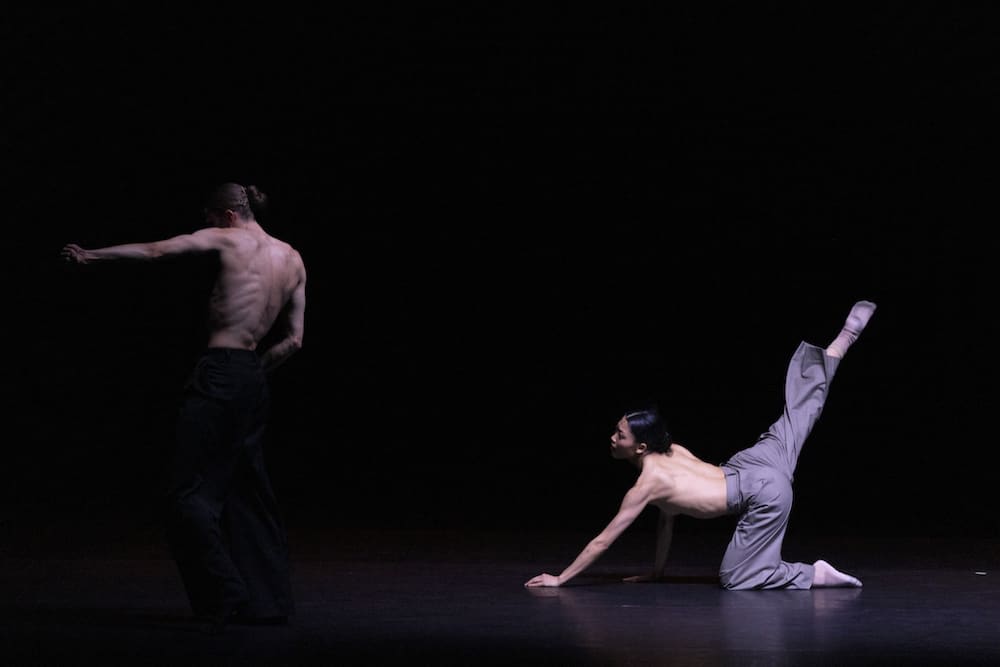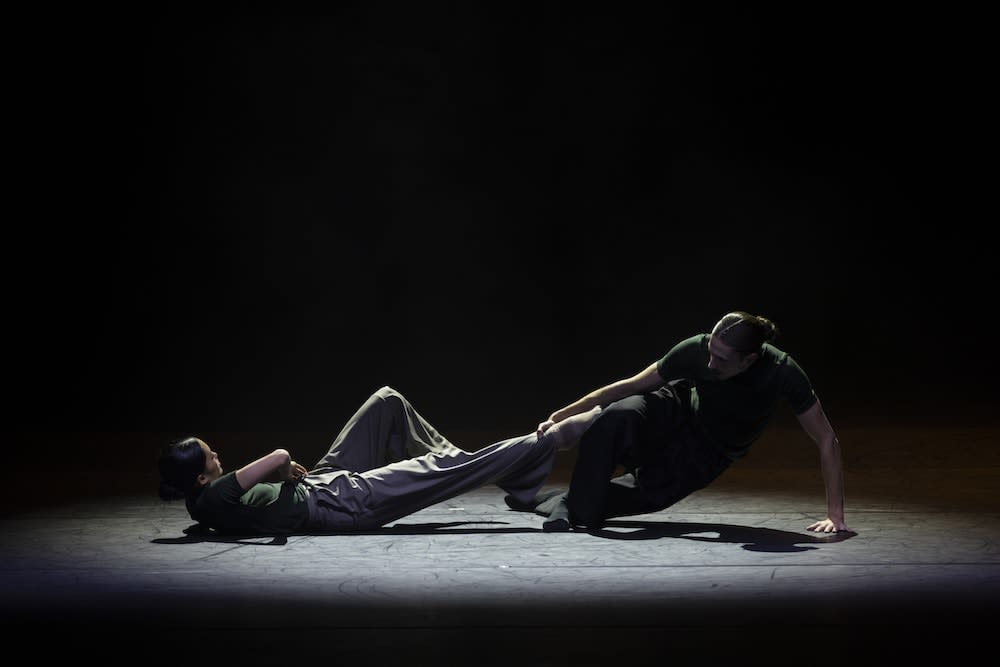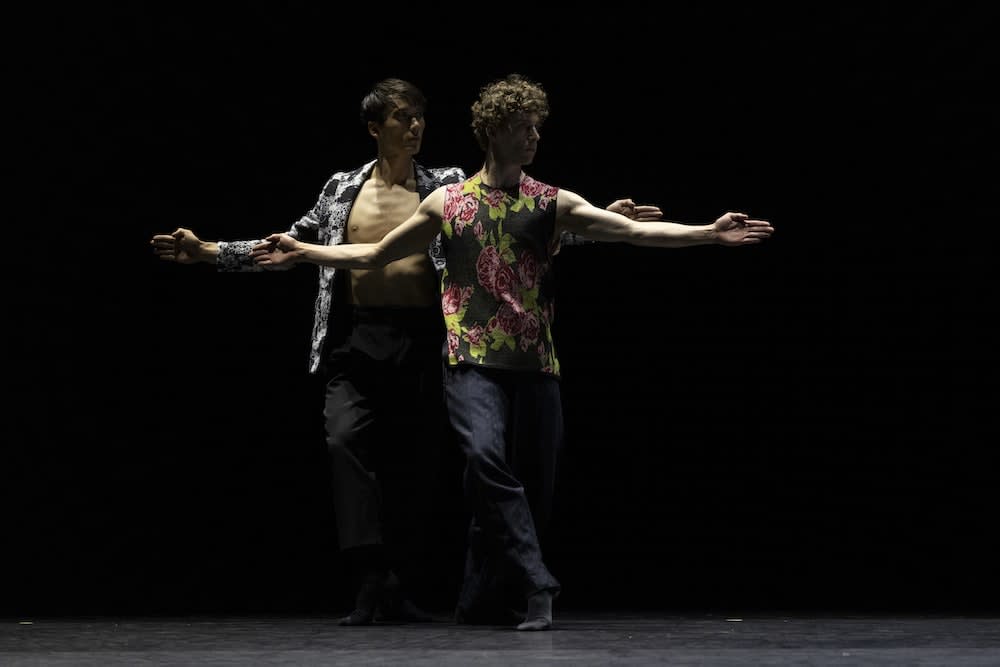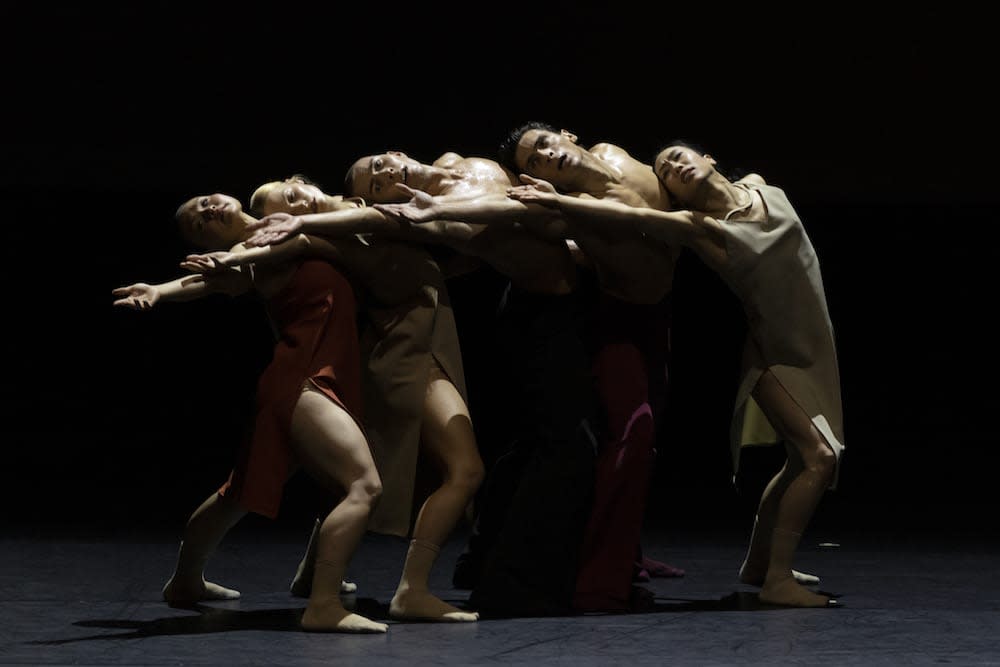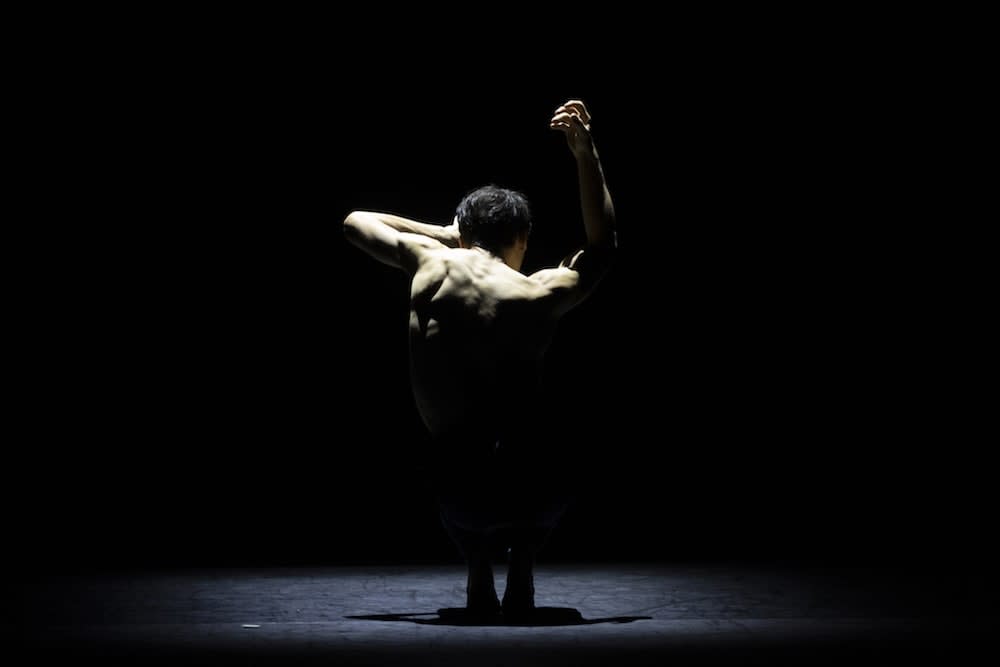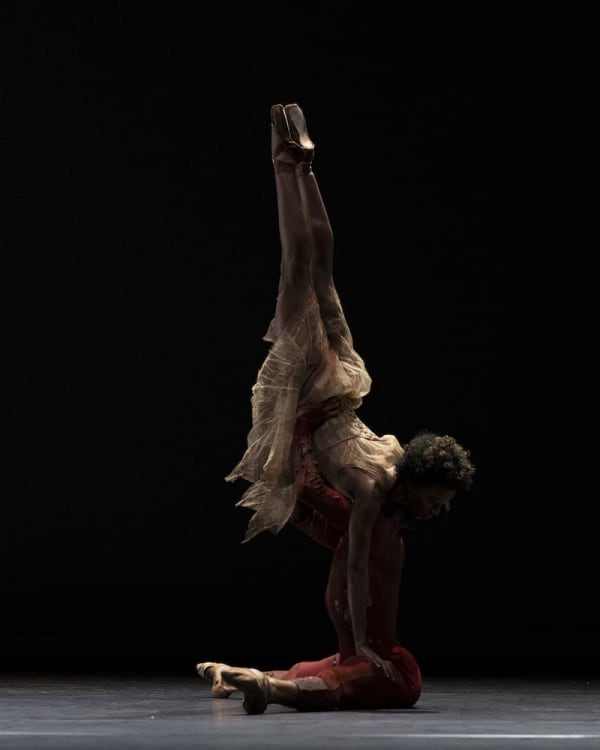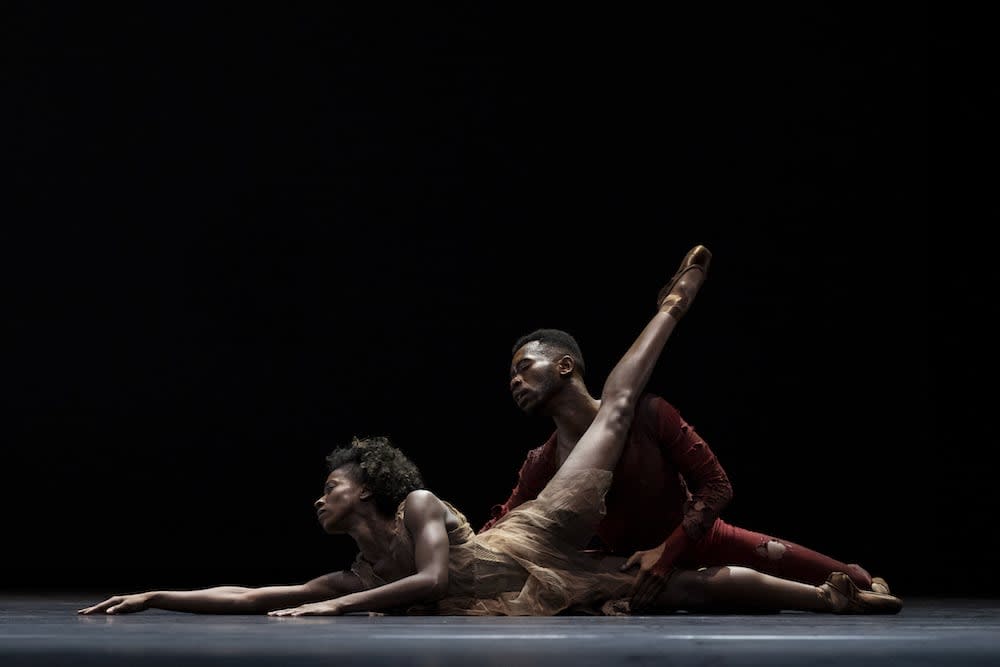 A new dance production company, Fabula Collective, established in 2019, led by creative director Yukiko Tsukamoto, has much to say about the times we are living in. The seven short pieces, ranging from approximately ten to twenty minutes each, all newly commissioned, are serious, earnest, and intense. Four pieces before the interval, three after—the first three engage and fascinate me most.
The new musical compositions are grinding, hard-hitting: industrial electronica I can take, some is intellectually fascinating, but the wailing and groaning in one piece drives my neighbours in the stalls out of the theatre, seeking kind relief, no doubt. It's like hearing a baby cry, distressing to listen to.
But, the dancers are more than wonderful, bodies etched with muscle, moves exact, and the choreography absorbing, some of it in the art installation ballpark. The minimalist set, white scrim screens against black, versatile, reshaping the stage for each number, is strikingly economical, and dry ice seems to be a regular feature in this misty, foggy landscape. A questioning, personal, demanding interiority that tries to speak volumes, and programme notes are statements of intent.
The first, James Pett's Thou Art the Man based on an Edgar Allan Poe thriller, intrigues. Who are these three suited people, the fourth in patterned shirt? Against a moody film noir smoky atmosphere (music by Sean Pett), the camera shutter lighting effect adding to the unsettling mystery, disciplined dancers (former Royal Ballet principal Mara Galeazzi, Catarina Carvalho, Travis Clausen-Knight and William James) weave strange patterns, enigmatic relationships form and fail, who can we believe, as the scenario is replayed again and again with slight adjustments? There's something Alain Resnais about it with its enigmatic characters, false endings and taut dynamism.
Blind to the Depths, a personal duet choreographed by Paxton Ricketts for himself and his real-life partner Madoka Kariya (both from Nederlands Dans Theater), is another tight piece. It feels inscrutable, its calligraphic body brush strokes expressively abstract. To an original score by Sebastiaan Dutilh, sound designer, producer and founder of electro-pop duo CUT_, it is beautifully danced under a lowering, imprisoning lighting rig.
Serious Game, a duet from choreographer performers James Pett and Travis Clausen-Knight, is more of the same, crashing music (is that some sampled shamisen music hidden amongst the electronica?) from Masahiro Hiramoto. Hands talk; bodies talk; moves imitate moves: what planet is this? Geometry and engineering come to mind.
Travis Clausen-Knight's I of the Storm, the longest piece of the evening, is for five dancers, three female, two male. Simon McCorry's ominous soundscape underscores a dark, solemn and pessimistic planet with anguished, tortured people, lovely bodies, lost in desolate space. Aerospace dynamics coupled with a rite of sorts. A voiceover implies they can't make it. Are they waving or drowning?
Kihako Narisawa's TRAJECTORY reminds me a little of the simplicity of Shaburo Teshigawara. Hiramoto's score and Italian OOOPStudio's visuals dominate the stage. A glacial image, melting, streaming streaks, the backcloth for two perambulating females in silvery trouser suits—more mystery… This is the twenty minutes that tests my neighbours. Are they parading on a melting planet? Questions, questions, the voiceover questions our knowledge, hearing and sight. Is it about consciousness? Then comes the interminable wailing and groaning. Please stop this torture. Silence is a relief when it comes.
James Pett's solo, CI, is also a relief. "A self-choreographed solo work… which delves into the impact of new technologies on the individual and society, and how these technologies are changing the world around us." It reminds me a teensy bit of Russell Maliphant's work. More industrial sound (Sean Pett), more groaning, but it is gorgeously sculptural.
The final piece, Eve, is quite different. For a start it has Cira Robinson, formerly of Ballet Black, on pointes. Eve, and the Serpent, danced by Mlindi Kulashe, formerly of Northern Ballet, in sensual acrobatic pas de deux, choreographed by Christopher Marney (music by Jennie Muskett). Dante's circles of hell, I think, when eight young men in nude pants appear—Botticelli's drawings of scenes from The Divine Comedy. Alone in the universe, she is suddenly initiated into what it has to offer.
Momentum is meant to be a cross-cultural contemplation of the last years. Hardly a celebration, then... I've been depressed for at least four years: will someone lift the gloom, please? But, I must commend Yukiko Tsukamoto's good intentions and sentiment, a "reflection on recent years, focusing on what might emerge rather than being held back by what's happened."
Reviewer: Vera Liber