Monolog 3
Various
Chickenshed
Chickenshed Theatre
–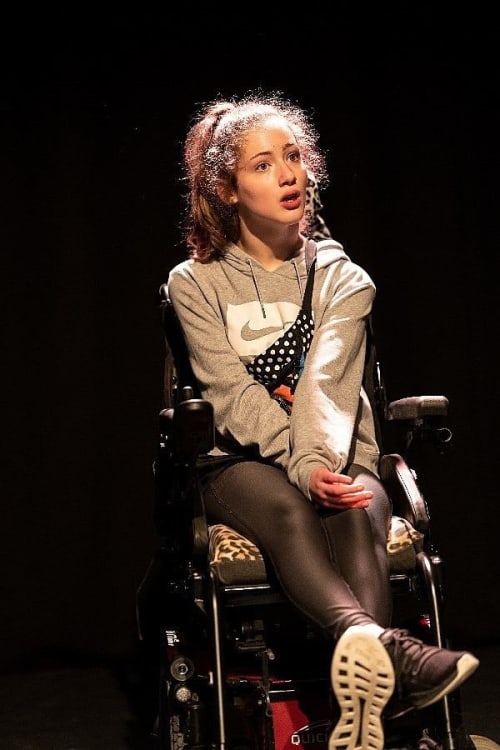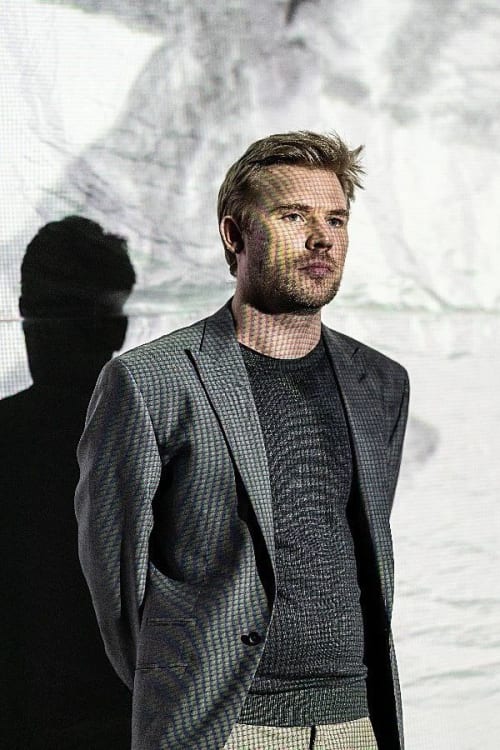 There is a more sombre mood to this year's Monolog 3 at Chickenshed. There also seems to be a retreat into personal private reflections and away from the political engagement, so distinctive of Monolog 1 and Monolog 2.
The exception is the sharp, humorous conversational monologue of Grace Wolstenholme's Why Can't You See Me performed by the writer, which begins with the character's angry criticism of the failures of the medical profession responsible for her cerebral palsy. Despite this condition and her terrible "vision of the doctor who made me like this," she learns to trust her general practitioner and live with interests that include clubbing and boys that make her seem a very familiar teenager. There is a very powerful ending to this piece.
The nine monologues are divided into two separate shows. Peter Hastings, who last year gave us a realistic critical view of prison confinement, this year in On The Out presents us with a man (Olivier LeClair) just released from prison, anxiously speculating about his future, as he waits for his sister to pick him up.
The most explicitly political monologue from Monolog 2 came from Alex Murtinheira who imagined a protest march which seemed ahead of its time by including the placard "Save the Planet Dump Trump". This year, Alex's The Conundrum presents us with a slightly unworldly historian (Finn Walters), who has been awake for 28 hours, mulling over his artefacts, surrounded by books his wife refers to as the "tomes of shit", his life seeming to be in a process of disintegration.
A number of pieces give us characters weighed down with grief or loss. In Peter Dowse and Alex Bremer's A:live B:reaved, an intense often poetic piece with choreographed physical expression, impressively performed by Tom Harvey, we are shown the suffering of a father grieving at the death of a child. Cathy Jansen-Ridings's Pickled Limes depicts Marion's (Julie Wood) loss proceeding in stages, beginning with her anger at the failure of her husband to verbally engage with her. The loss of the older woman (Ingrid Cannon) in Sophie White's Navigating the Twilight is that of memory and awareness as a consequence of dementia.
Two monologues give us women grappling with failures in their relationships. In Dropping Pennies by Sophie White, the character Penny (Marla Wheeler) makes a statement to the police in which she tries to convince them that her partner in custody for domestic abuse was simply part of a dysfunctional relationship in which she is as much to blame.
The character in I Am a Shield by Sebastian Ross is a writer (Sabina Bisset) who tells us that, "I need my space to develop my genius," which becomes part of her excuse for treating others badly, till she asks herself, "am I the arsehole?"
The young woman (Chloe Stevenson) taking the long trip to the end of a tube line in Connections by Linda Foley is also not very pleasant, as she chats with other passengers or makes bruising comments about them to the audience.
I wondered if the end of that tube line was meant to be a grim metaphor for the way the writer thought many people were feeling post the 2019 UK election, chiming perhaps with the National Theatre's current production of the monologue Death of England.
The nine monologues of Monolog 3 are always thoughtful, well written and interesting but I did long for more hope, humour and the kind of lively challenge to the way the world is that I've been used to in earlier productions.
Reviewer: Keith Mckenna