Monster Raving Loony
James Graham
Theatre Royal Plymouth
Soho Theatre
–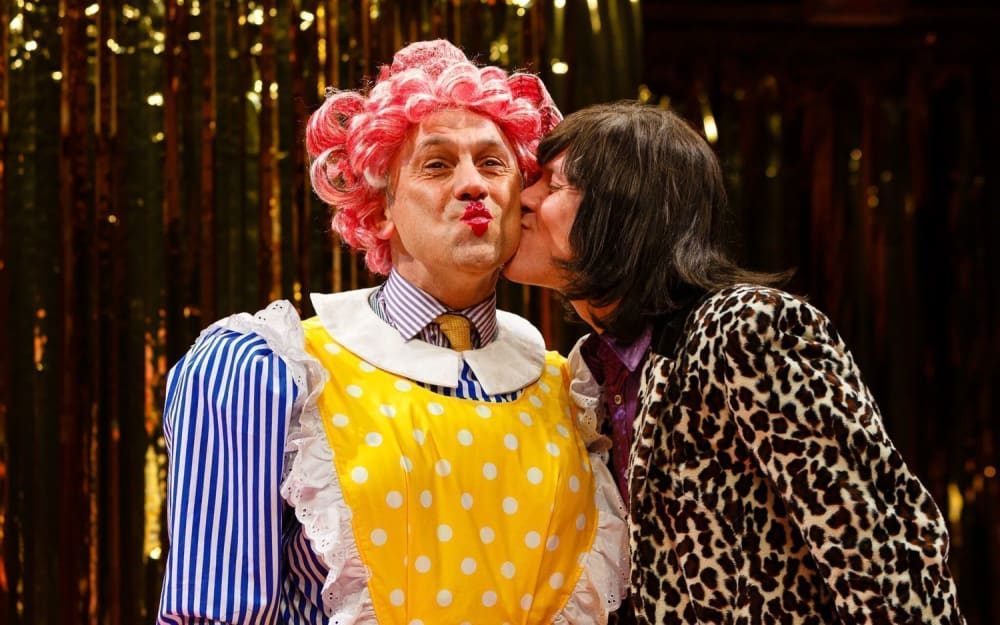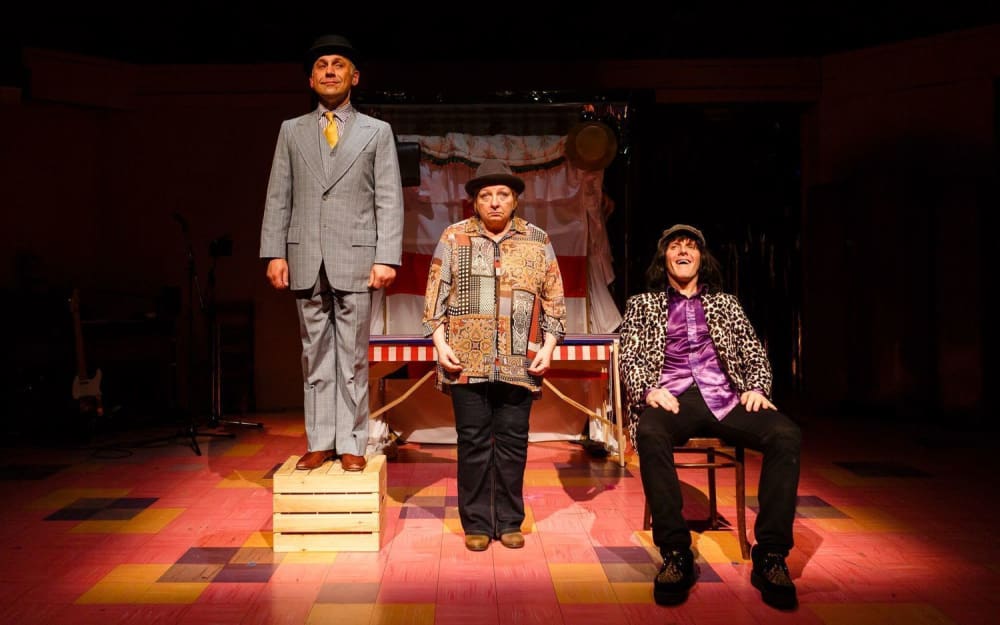 Despite what some might see as its unintentionally farcical undercurrent, the debate about whether Britain should leave Europe is a reminder of how seriously we islanders take our politics.
In that light, a comedic portrayal of Screaming Lord Sutch, an anti-politician who consistently turned elections into farce, debunking his rivals while failing to beat them in 41 separate elections, is both welcome and refreshing.
James Graham, one of our best contemporary playwrights and a man who has an eye for the comic satire of politics as well as its more serious side, has chosen to write an affectionate if arguably disrespectful homage to a manic-depressive with the instincts and tears of a clown.
David Sutch was born early in the Second World War. This fatherless Peter Pan figure was destined to be a failure, although from an early age he was never short on ambition.
In fits and starts for about 1¾ hours, Monster Raving Loony takes snapshots of a life that was always colourful but somewhat wayward.
In terms of achievement, the protagonist, played with maudlin empathy by Samuel James, became a minor pop star and then launched himself into the world of politics, eventually rubbing shoulders on the hustings with Prime Ministers including Harold Wilson and Margaret Thatcher.
The highest achievement that could be claimed on his behalf, following an early, suicidal death, was the record as the longest standing leader of a political party.
Everything about this story is bizarre, perhaps nothing more so than the fact that The Official Monster Raving Loony Party, carefully crafted to emulate Max Bialystock's ineffectual efforts in The Producers, managed to win a handful of council seats and, even better, even gained more seats than a serious political party, the SDP in a by-election.
What could have been a simple biographical tale about a sad nonentity who somehow achieved fame is turned into a rip-roaring comedy in the most unlikely manner.
Rather than present the facts with little adornment, James Graham has set out to advance it via skits and sketches drawn in the style of practically every famous British TV comedy of the period.
The evening starts with Charlie Chaplin, Max Miller and The Beano's Lord Snooty, running through anything and everything including, inter alia, Till Death Us Do Part, bringing a bravura Silly Moo impression from Joanna Brookes, Steptoe and Son and Joe Alessi's Michael Parkinson meeting Frank Spencer from Some Mothers Do 'ave 'em. There is also a priceless Punch and Maggie skit to add to the fun.
It is hard to convey the joyous end-of-the-pier atmosphere to those who have not actually seen the play but director Simon Stokes and his hard-working and talented company of actor-impressionists are to be congratulated on the dedication that they must put in to rehearse and deliver this breathless production.
Strangely, the combination of bawdy laughter and a stylised vision of a true British eccentric scaling the political heights, albeit never getting past base camp, works wonderfully, ensuring that visitors will better appreciate the bittersweet complexities of this odd loner, while having a great time as they do so.
Reviewer: Philip Fisher