Mouthpiece
Kieran Hurley
Traverse Theatre
Soho Theatre
–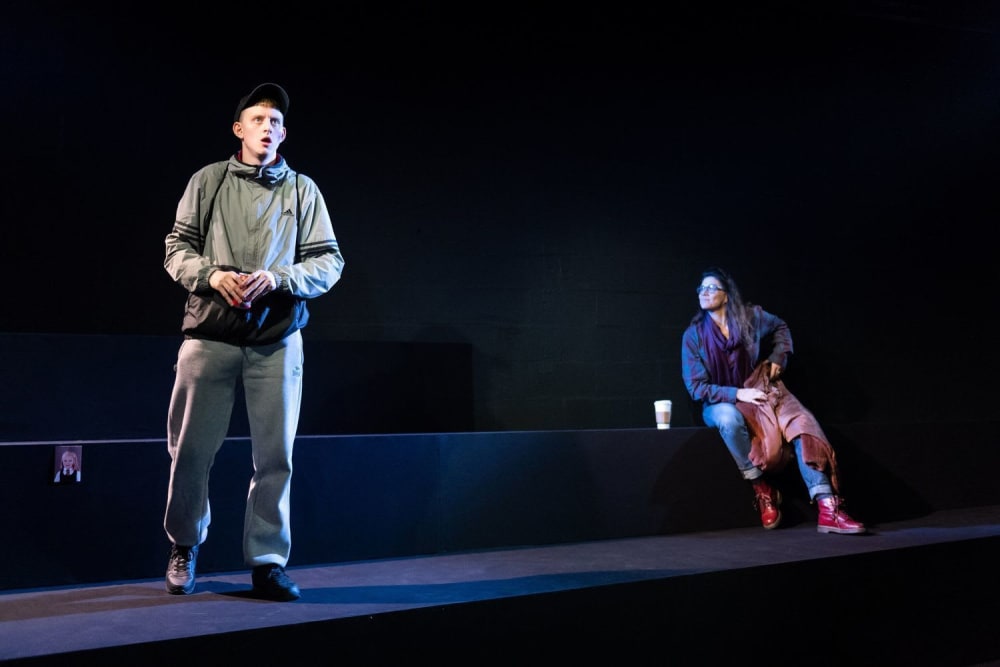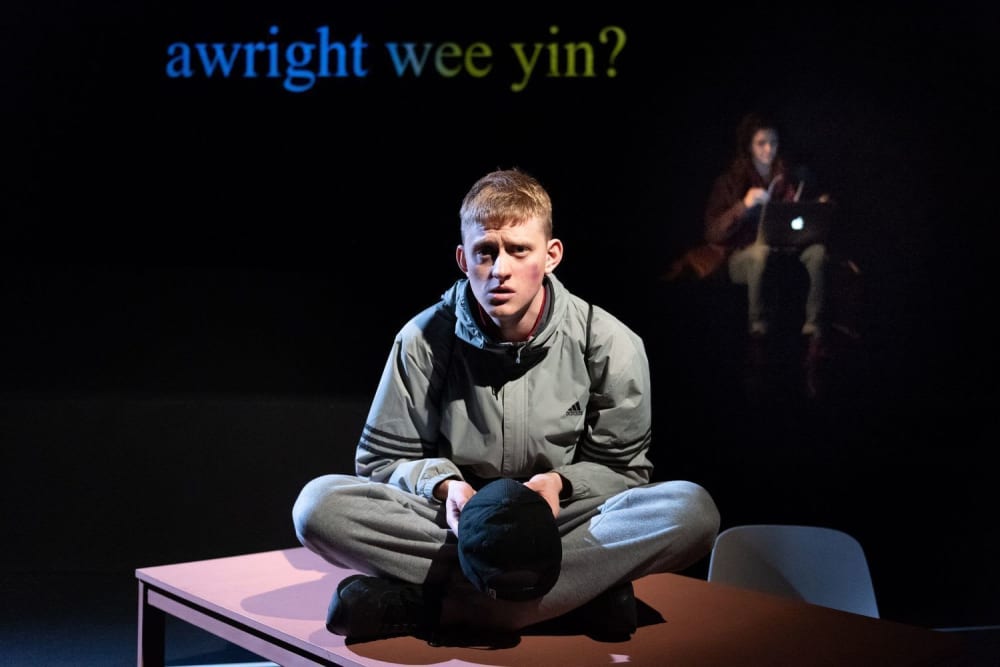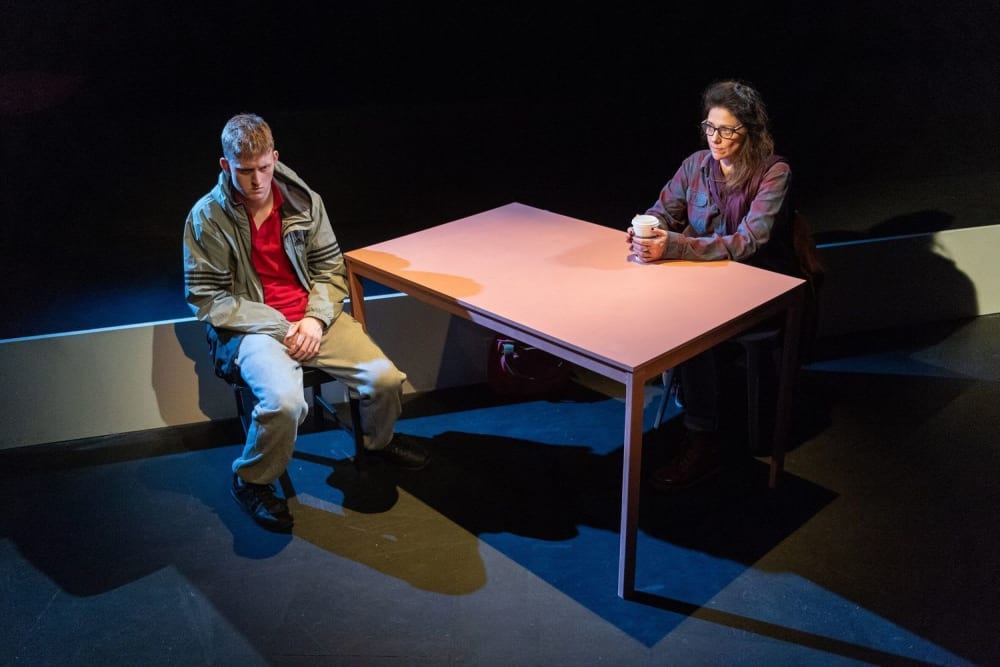 Kieran Hurley's new play is so accurately steeped in the aura of Edinburgh that it almost feels like a site-specific work written for the Traverse. However, its themes are universal and, provided that viewers can overcome the sometimes almost impenetrable accents, should appeal to audiences in London and around the country.
Rather than running for 90 minutes, this two-hander might have ended within seconds of the lights coming up, since Neve McIntosh's Libby is suicidally poised to throw herself off one of Salisbury Crags.
Just as the 46-year-old is about to take the final plunge, she is rescued by Lorn Macdonald's Declan, almost three decades her junior.
The commonality that emerges almost immediately centres around the deep loneliness that each feels. Libby was once the hot young thing in the world of playwriting but soon moved past her sell-by date, spending 25 years in London trying to build a career before reluctantly returning to move back home to live with hated Mum.
Given her experience and knowledge, Libby helps the performance along by providing meta-theatrical guidance to those seeking an understanding of how a playwright compiles his or her work.
At the same time, the booze-fuelled lost soul finds a convinced period in Declan, an amateur artist whose life seems to have little point. He may be a bright boy but Declan has no job, endures in a household with a violent stepfather who will beat anyone within range and effectively lives to protect and please his little sister Siân.
While the initial encounters between Libby and Declan can give the impression of a competition to see whose existence is bleaker, each helps the other, sometimes unwittingly.
Declan has some artistic skill and finds his horizons opened during a visit to enjoy a Francis Bacon exhibition at the Scottish Museum of Modern Art. In turn, he becomes his new best (in fact only) friend's muse, helping to obliterated her writer's block and giving her the subject matter for a play entitled Mouthpiece that will inevitably be put on at Edinburgh's hotbed of new writing, the Traverse, just like this one.
The strength of this play lies in Kieran Hurley's strong ear for dialogue across social class, which enables him to portray a kind of perverted Romeo and Juliet struggling to survive and bond.
Although the characters that Kieran Hurley has created can give an impression of a creation from Muriel Spark meeting one drawn by Irvine Welsh, between them they allow the writer to build a portrait of society today, in which the successful can quickly become be unsuccessful, while the no-hopers somehow need to find hope.
At times, the plot can get in the way of the characterisation but overall, this is a convincing piece of small-scale theatre that shines thanks to a good performance from Neve McIntosh under the direction of Orla O'Loughlin and an exceptional one by Lorn Macdonald, who is still only three years out of drama school and should have a shining career ahead.
Reviewer: Philip Fisher