Mr and Mrs Laughton
Michael-Alan Read
Òran Mór/Sherman Cymru
Sherman Cymru
–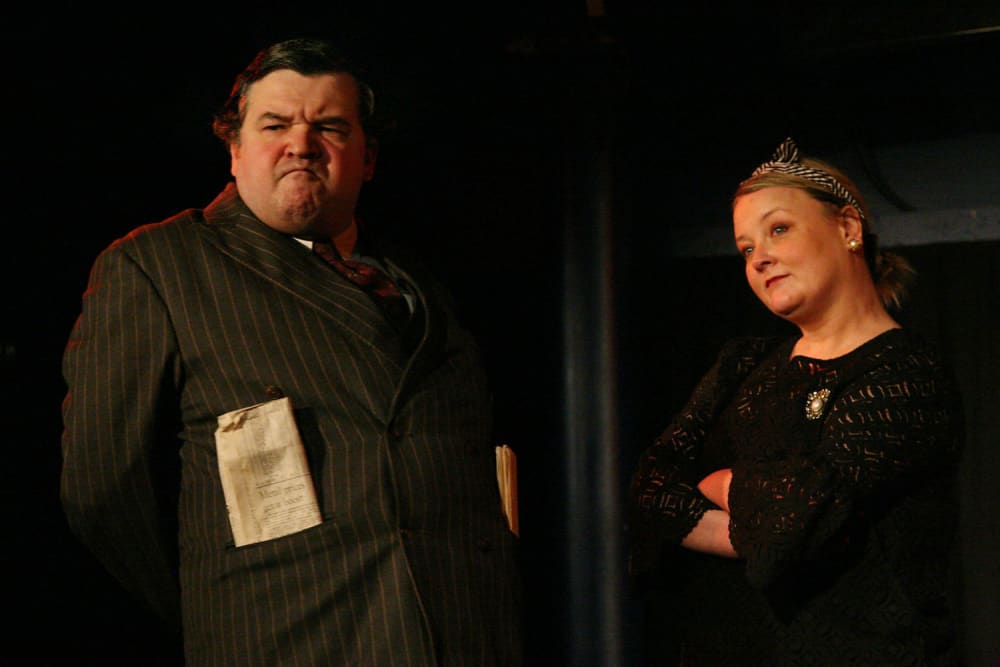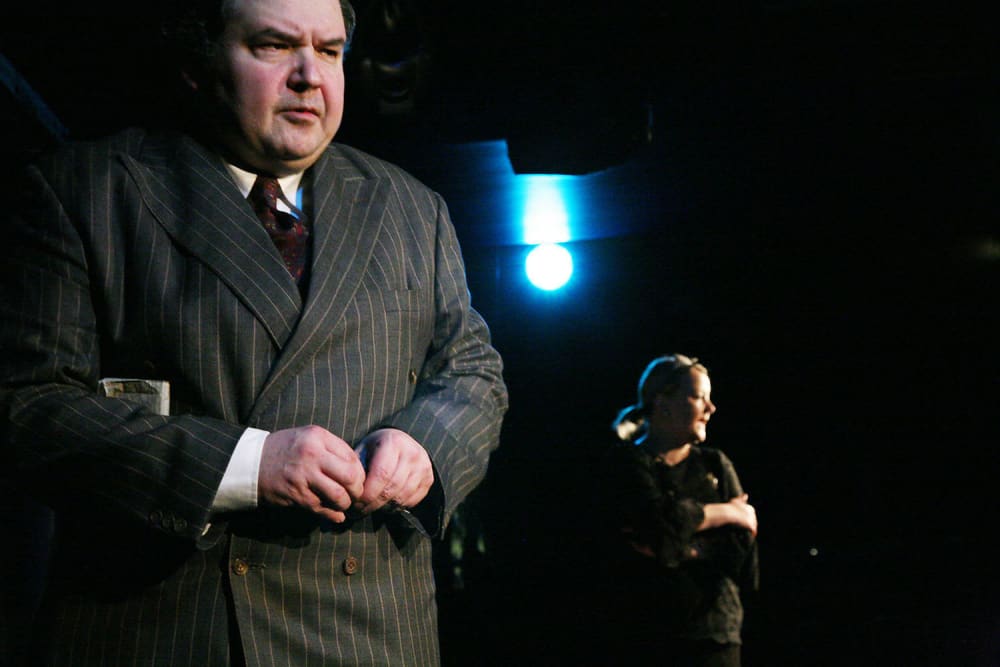 The latest in the Òran Mór's highly regarded series of A Play, A Pie and A Pint pieces to travel to Wales from Glasgow arrives as a co-production with Sherman Cymru. The Sherman's Gethin Evans acts as director for Michael-Alan Read's take on one of Hollywood's most legendarily complicated relationships.
Mr and Mrs Laughton tells the tale of Charles Laughton's thirty-three-year marriage to Elsa Lanchester, primarily from her perspective. Her Bohemian upbringing is outlined and a lively personal life is hinted at. During a 1927 London stage production, she is immediately impressed by the highly talented but self-consciously unattractive and comically awkward Laughton and they quickly form an alliance; she gives him grace, he gives her grandeur.
The couple married in 1929 and remained so until Laughton's death from cancer in 1962. This was despite (or perhaps because of) his homosexuality, which was an open secret in the circles in which they moved.
Much of the action of the play occurs as Laughton prepares for a late-career production of King Lear (Wikipedia tells us that it was an artistic failure—Read's script suggests otherwise); we gain some insights into his obsessiveness and egotism. Steven McNicoll is certainly impressive as the imposing Laughton, but it is impossible to judge whether or not it is simply a clever impersonation.
We are certainly given the impression that Laughton loved to play the role of the Great Actor, both on stage/screen and off; the script, however, allows us only a few moments where we feel that we are seeing the real man—when, early in the marriage, he first shamefacedly confesses a gay liaison to Lanchester, for example, or when he expresses petulant fury at her receiving a better notice for her performance in The Tempest than him.
Abigail McGibbon's Lanchester is every bit as strong-willed as McNicoll's Laughton, if not more so. She is painted as supportive, but brittle, and by no means an innocent bystander.
Johnathan Scott's set is simple: a long-legged sofa (which itself becomes a vital plot element) in a plain, grey room, Ross Kirkland's lighting design slickly underlining the numerous changes in tone. The sound design, by Andy Cowan, is sometimes distractingly nightmarish, although the use of vintage waltz music is highly evocative of ostensibly simpler times.
Anyone who has an interest in the well-documented lives of these fascinating talents will wait in vain for certain stories to be told; Read's script remains largely focussed on personal rather than professional matters (doubtless there are numerous plays to be written about such matters as Laughton's collaboration with Brecht, or Lanchester's remarkable performance in The Bride of Frankenstein).
A hint of the homophobia Laughton experienced at the hands of some of his colleagues (Henry Fonda, for example) might, however, have given us a clearer perspective on his struggle.
Nevertheless, this is a fascinating look at a fascinating partnership.
Reviewer: Othniel Smith